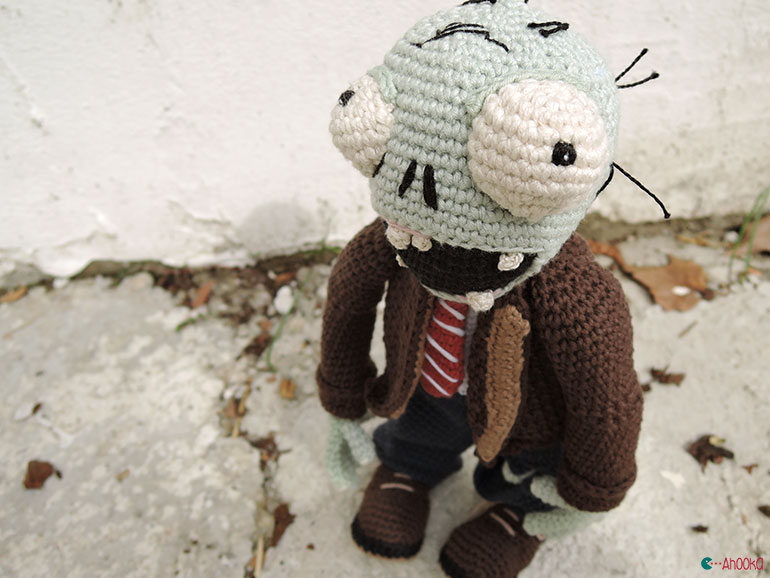 I've been waiting for it for 11 months ! October is finally there ! Oh no, don't get me wrong, I don't especially like rainy and cloudy days…But October is Halloween month ! And that's far enough to compensate ! 
Just like last year, the blog will be full of monsters, zombies, undead and Tim burton during this month. Be warn, stay away if you easily panic, because I've already found a zombie in my backyard !  
Well, the real truth is that I made this Zombie in June, but these creatures tend to hide when it's too hot ! This one decided to go for a walk (because he is a walking dead… you know…) just when he heard autumn was there!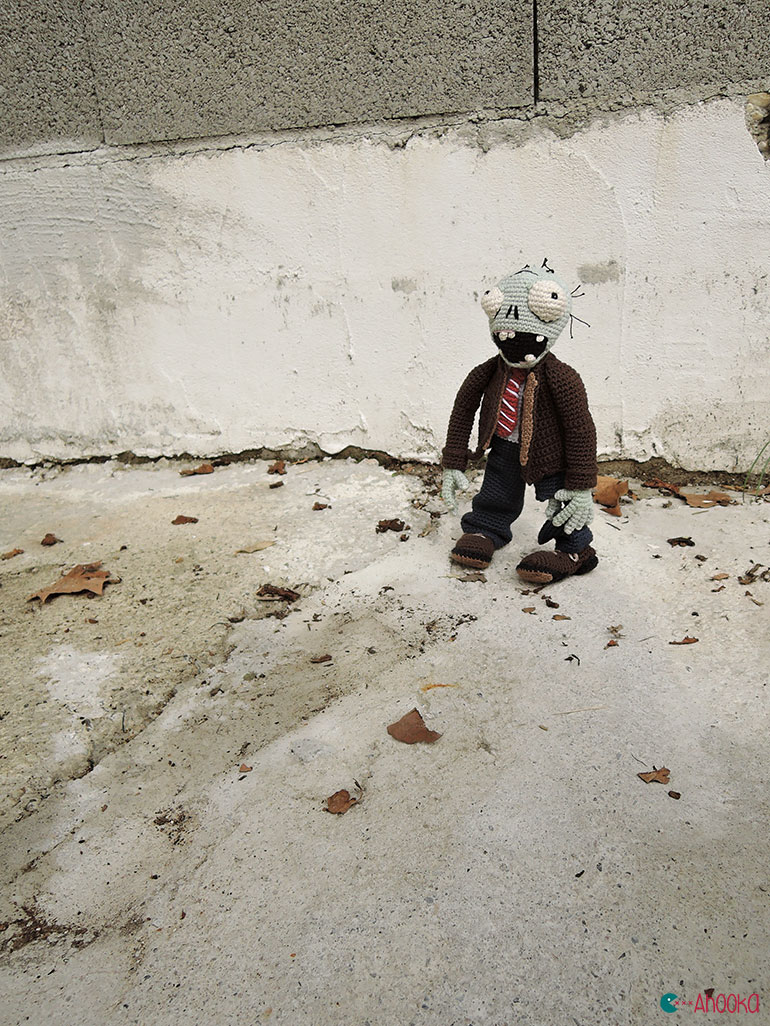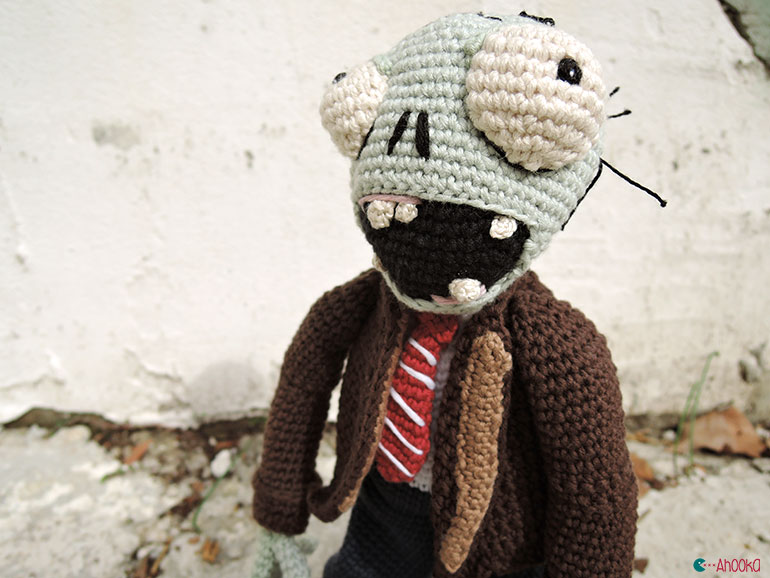 You probably recognized him, he's a Zombie from Plants vs Zombie, and when those 2 met…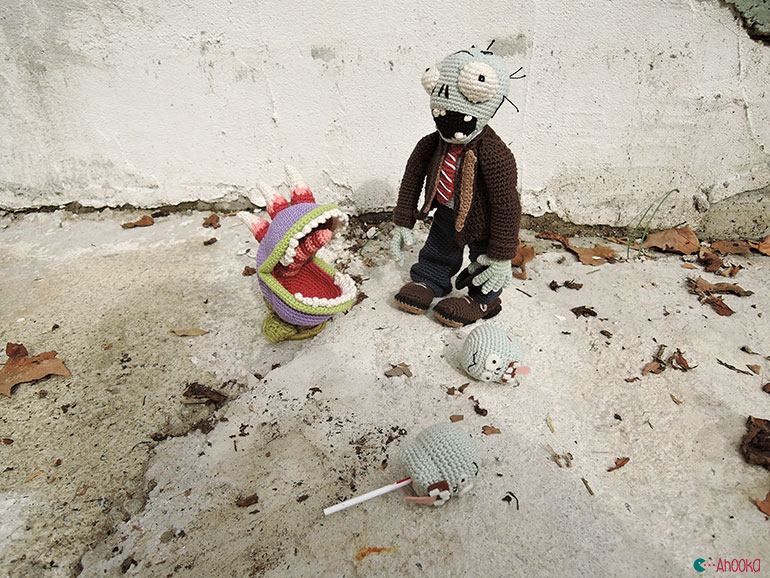 … it wasn't pretty.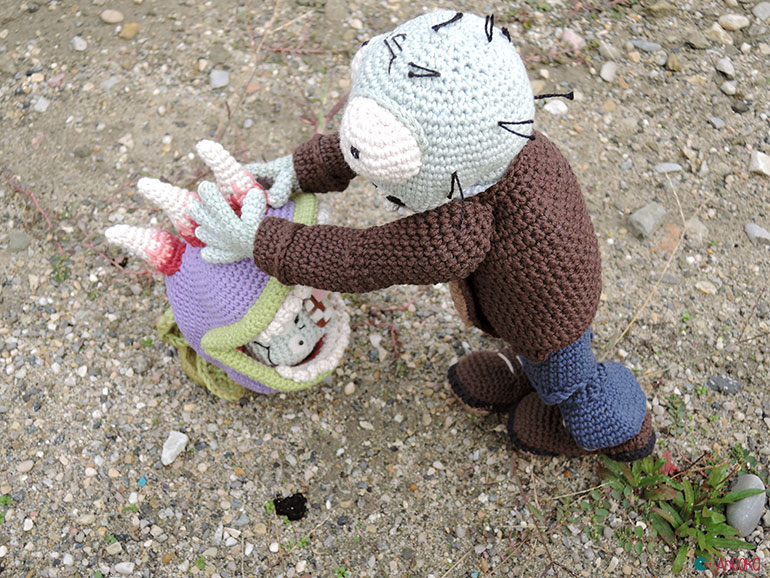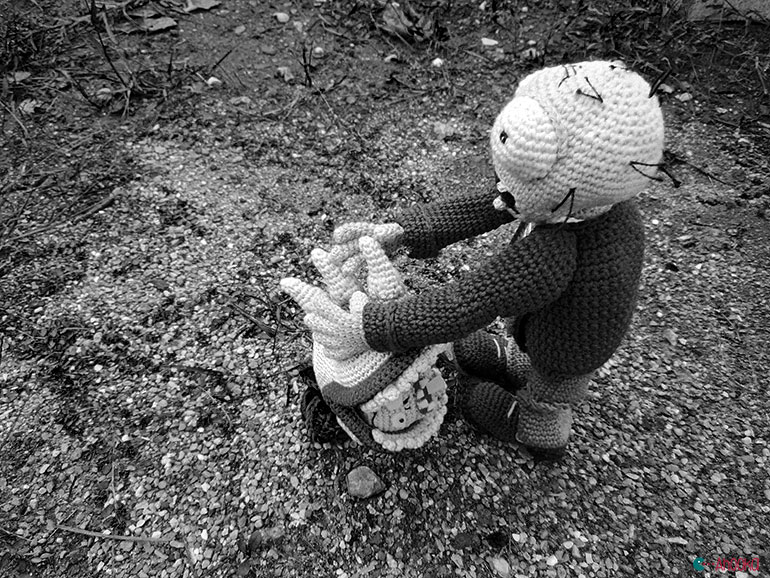 It must be said that Zombie read my blog and ran into this picture in my article about zombie heads :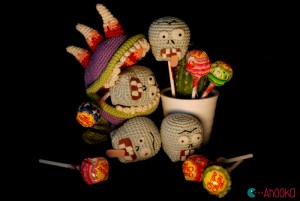 And this time he avenged his walking friends…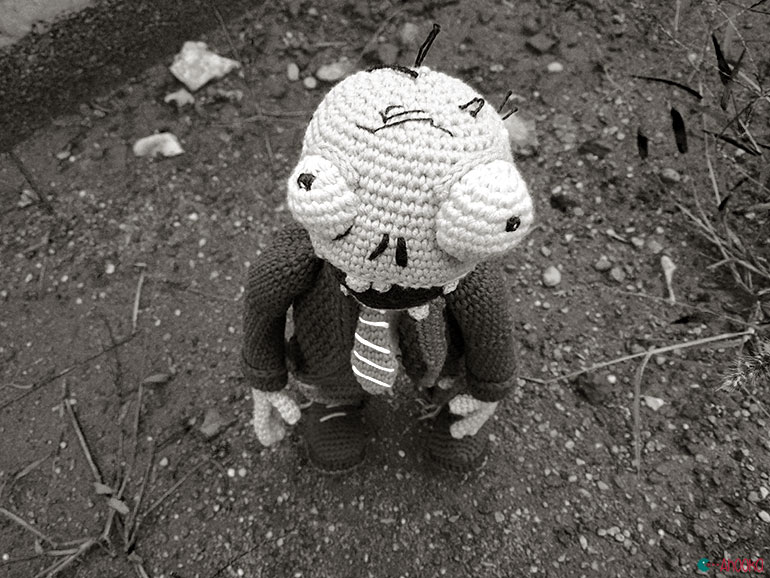 The pattern :
Designer : AradiyaToys
Price : 4.5€ (about 5$)
This pattern is absolutely brilliant ! I've rarely seen such a detailed pattern, each piece being a real pleasure to crochet ! Of course, it's longer to make than a standard pattern, and I wouldn't recommend it for a beginner as there is loads of tiny pieces to sew, but it is reaaaally worth it ! 
Anyway, I love my Zombi'darling (ow, it seems he doesn't like to be called that way…)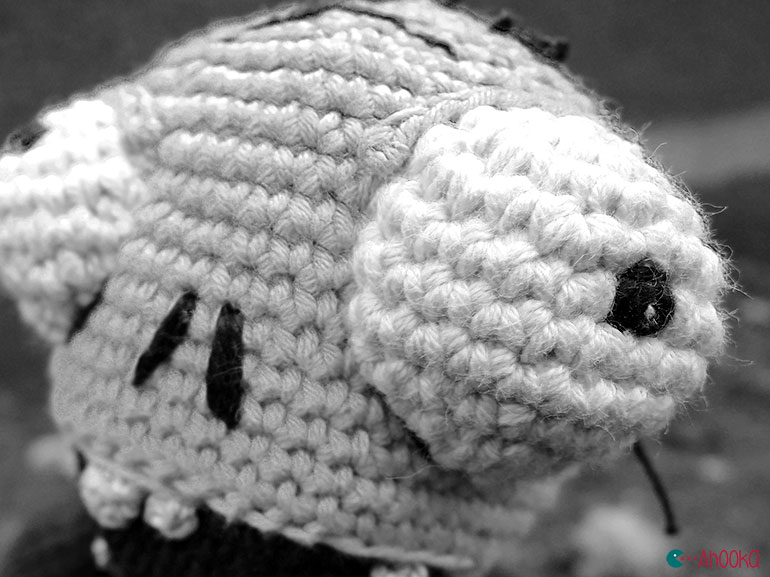 Note : the little zombie heads that you could see above are much more simplistic and easy to make, ideal for beginners or to make with the help of children. Plus, they can make a perfect Halloween table decoration. They are still available on Etsy, but in order to thank you for following me, all subscribers to my newsletter will receive the pattern for free next Tuesday ! If you haven't subscribe yet, now is the time ! You have until Tueday 13, 8:00 am CEST !