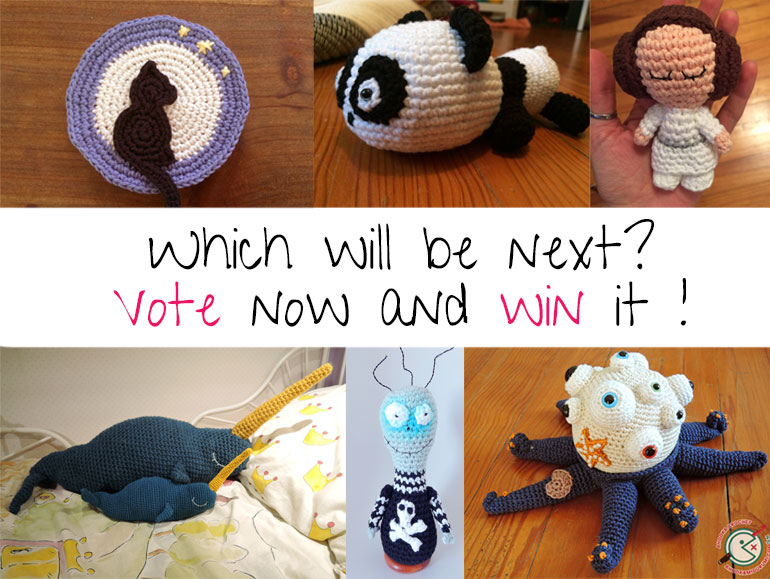 Last year I've been away from blogging but certainly not from crocheting ! I made a lot of new amigurumis, and now is the time to write down new patterns ! But which will be next ? I decided to give you the choice !
Which pattern do you like the most among these ? It will be the next one to be released !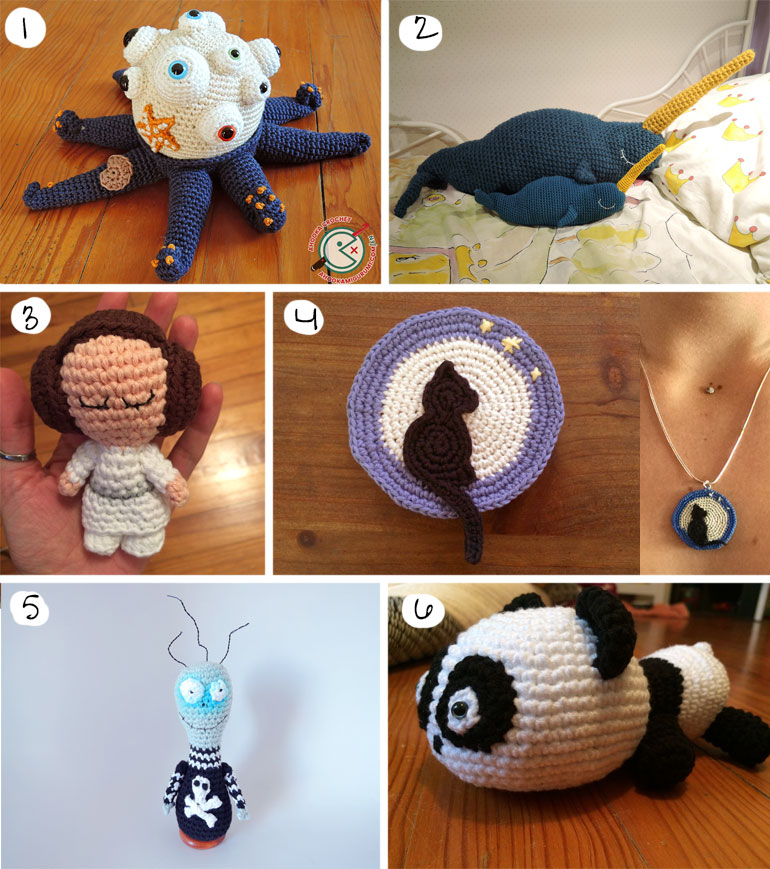 Kraker // Lil'Oculus dreamt of being as big a monster as the Kraker…Read his story here !
Narwhal // What if unicorns existed and were living deep in the oceans?
Princess Leia // After C3PO et R2D2, she's the same size using the same yarn.
Cat in the moon // In memory of my beloved Sati…
Tim Burton'sToxic // If you've never read «The Melancholy Death of Oyster Boy", I'd highly recommend it !
Flat Panda // Who knows what he is on !
The pattern that will receive the most votes will be chosen, but that's not it ! I will draw a winner among the comments and she will get the pattern for free as soon as it's released !
The results will be published on Thursday, here , on Facebook and Instagram ! (Don't forget to put a valid email adress in the comment section so I can contact you if you're the winner ! Other people won't see it and it won't be used for any other purpose).
Votes end on Thursday, 5 – 8am (UTC+2) – One entry per person.
See you soon ! :)
---
Votes are now in, the results will be published soon !