About
Hi !
You are young, you love to crochet and you're looking for patterns that suit you ?
You love pop culture and you want to make unusual, a bit geeky, nerdy and colorful items for you, your family, friends, or even your customers?
You like when patterns are detailed and well illustrated?
Good news ! You're at the right place on Ahooka'migurumi !
► An umpronounceable word which comes from those two :
• "Ahooka" – My designer name
• "Amigurumi" – Those cute little crocheted objects, so colorful and so relaxing to make ! 
► A blog : free patterns, tips&tricks and inspiration 
► A pdf patterns online shop.
I created Ahooka'migurumi in January 2014, while I was myself looking for patterns that would suit me ! Now, I'm the one who writes them ! 
Not only did I want to write patterns, but patterns that would prove to my friends that, no, crochet wasn't only for grannies ! 
And guess what? It worked ! 
If only you knew how many of them are begging for me to sell my amigurumis ! But my answer is always the same : 
"Learn how to crochet and I will teach you how to make them yourself !"
But, if you're here, you already know how to crochet, right? So, let's do it ! 
But hey, WHO is Ahooka?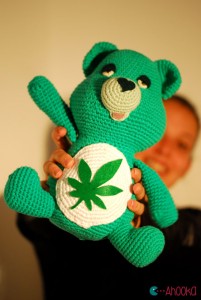 My name is Ophelie, I'm Belgian and I'm 29. (Yes, Belgium is a country, I swear :p)
I love superheroes, Pacman, my Game Boy, my computer, poker, video games, jawas, dragons, sci-fi, internet, pop culture… (geeky? Noooo)… And of course crochet and amigurumis.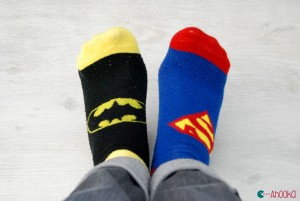 I live with a crochet hook graft in the hand. It needs high-fiber food daily (cotton, acrylic, linen) or it becomes seriously itchy !
In the first place, I was a graphic designer. Today, that's what allows me to make clear, easy to understand, well formated and practical patterns. 
Otherwise…I dream of a world governed by unicorns and protected by Care Bear!