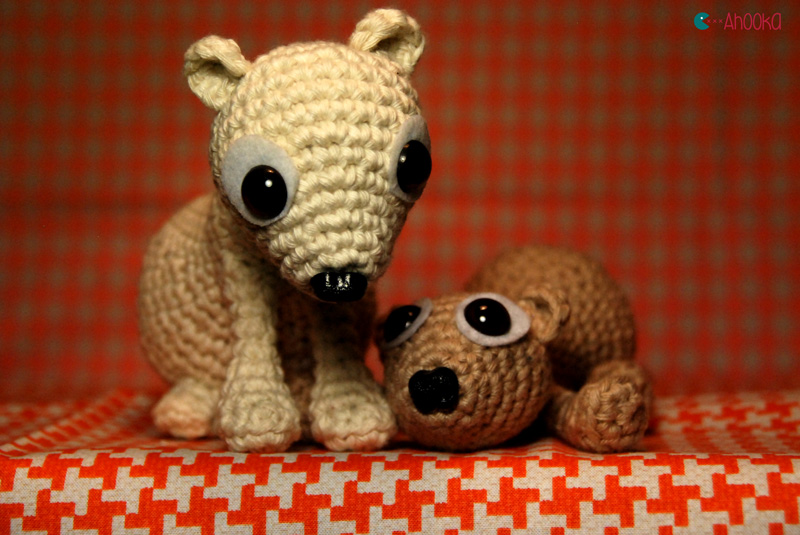 When I showed you my workspace, I've introduced you to my tiny assistant. Do you remember? 
This little fluffball is a great source of happiness for my partner and I !
That's why, when amigurumipatterns.net launched a new "parent-baby animal" amigurumi contest, I didn't hesitate much !
Here is Babet, the mommy ferret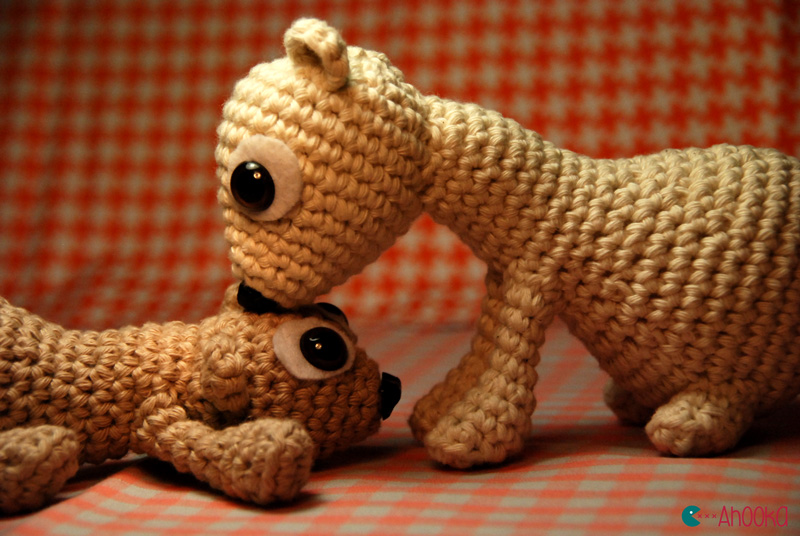 And here is Lil'Boba !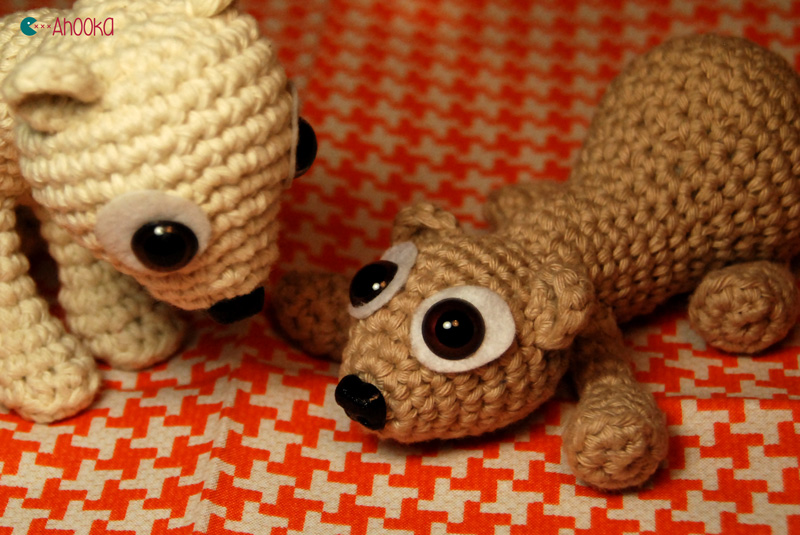 I have to admit that my little ferret was a great inspiration for Babet, and designing her was quite flowy. I can't say the same things for Boba, as you don't see that much baby ferrets !! But, even if he's not that realistic, I kind of like his big eyes and his guilltyish look :) 
If you follow me on facebook, you've already seen this picture, but I cant' resist to show it again ! My little assistant became quite jealous that I took so many pictures of OTHER ferrets, so during the photo shoot…She just invited herself :D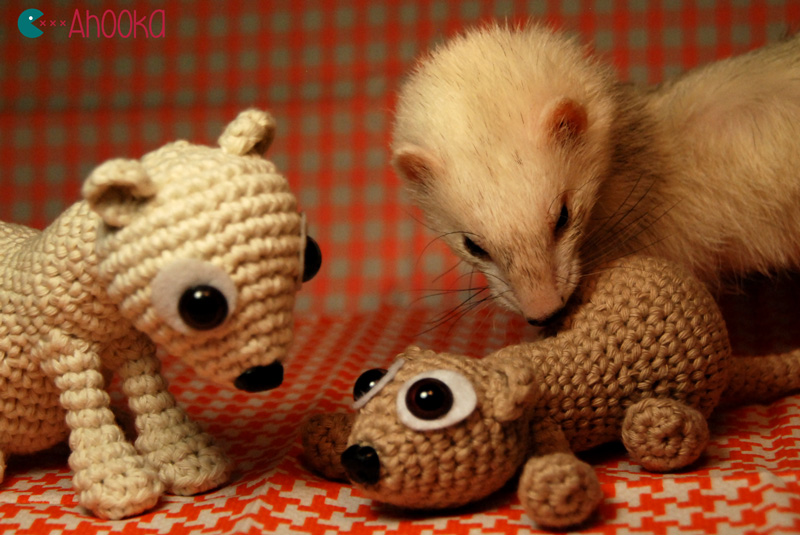 If you liked those little faces, you can now vote on amigurumipatterns.net  until january 9 (one vote per person, 5 designs to pick among the 121). My personal assistant and I would be very thankful if you did :)
That being said, see you next Tuesday, and of course : HAPPY NEW YEAR :)