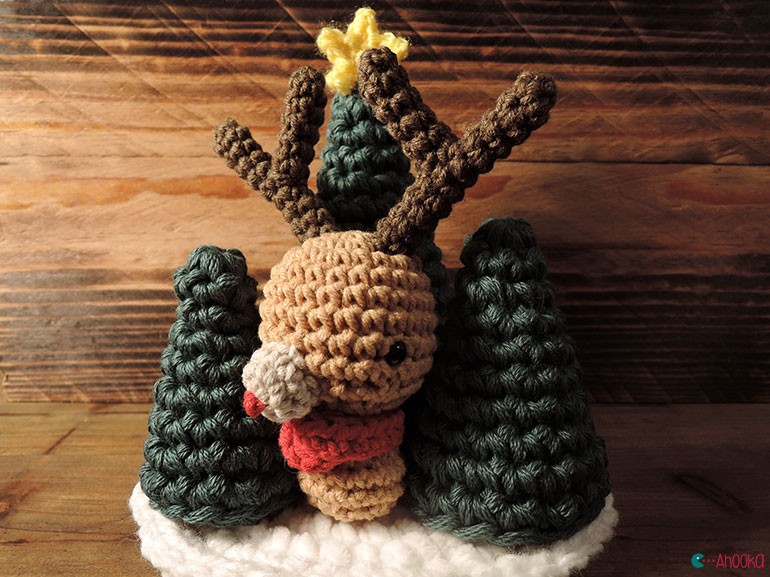 As I told you 2 weeks ago, Christmas hasn't always been my thing. So this year, except for my crochet tree and my Santa amigurumi, I had no Christmas decoration at all. And when December knocked at my door, I hadn't removed my Halloween decoration yet. 
Then, I remembered the little box.
You know ! The little box we all have, filled with leftover scrap yarn that we'll use "one day", "maybe", "we could"…
That was perfect ! Christmas is only in 2 weeks, so I needed small projects anyway. Here are the 8 tiny patterns I used to complete my Christmas decoration with scrap yarn.
1. Hats
First, I made a bunch of small hats for every amigurumis of my desks : zombies, Jack, Sally, and even Voodoo Girl.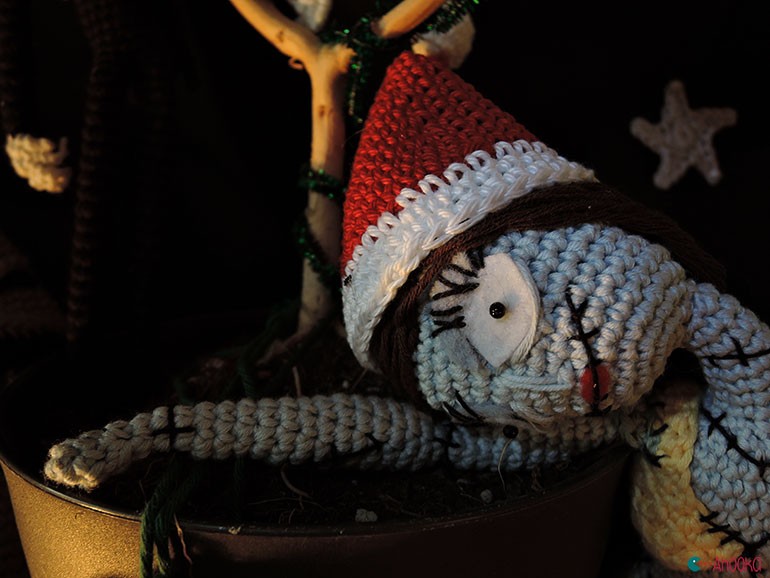 The pattern 
Pretty simple it is easily adaptable to the weight of yarn you'll use  :
With red yarn :
6 single crochet in a magic ring (6)
1sc in each stitch (6)
(1sc, inc)x3 (9)
1sc in each stitch (9)
(2sc, inc)*3 (12)
1sc in each stitch (12)
(3sc, inc)*3 (15)
1sc in each stitch (15)
Go on until you've reached the diameter you need
Change to white with an invisible color change and make 2 more rows, without increases. 
2. Trees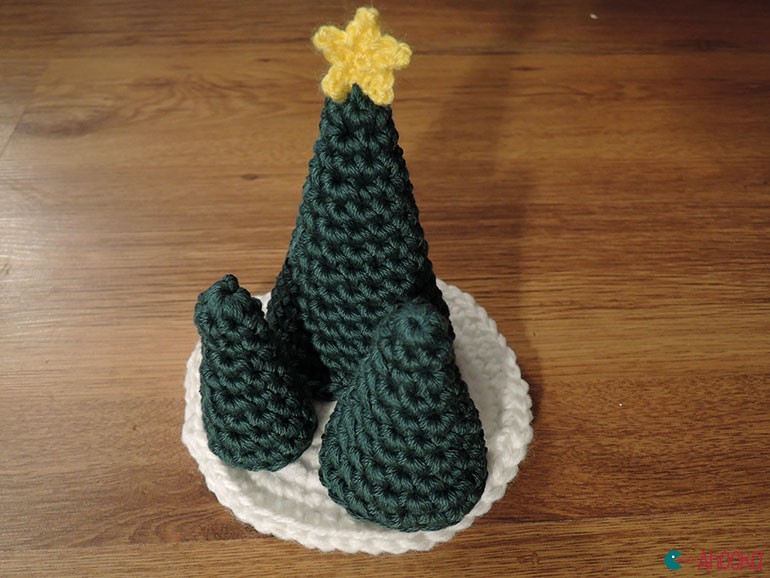 Then, I made a small forest, using the exact same pattern as for the hat, with green yarn. I made each of them in a different size though. 
With white scrap yarn, I made a big circle that would serve as a snowy ground. 
3. Stars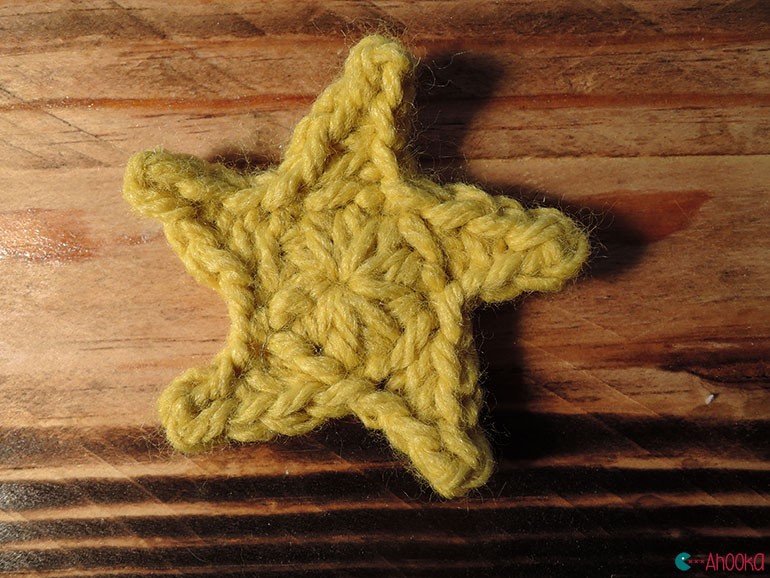 Made with the center of Captain America coasters pattern. 
4. Wreath ring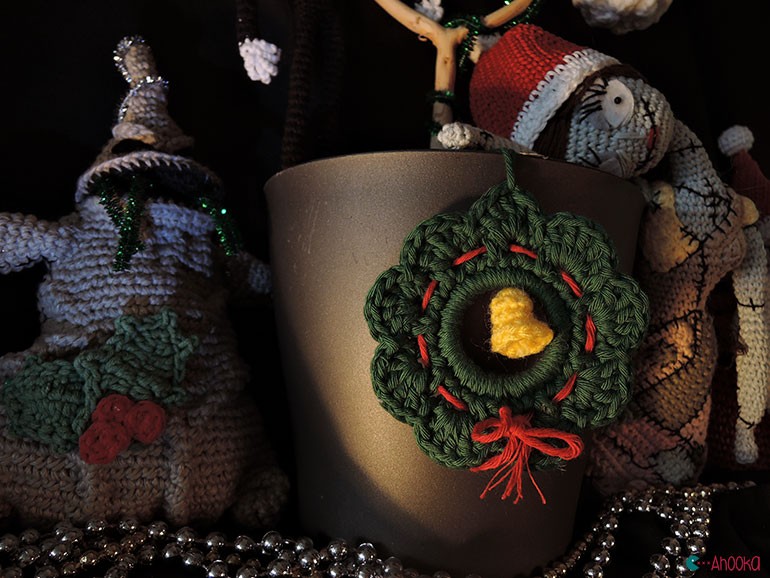 Pattern : Whiskers and Wool
5. Origami ball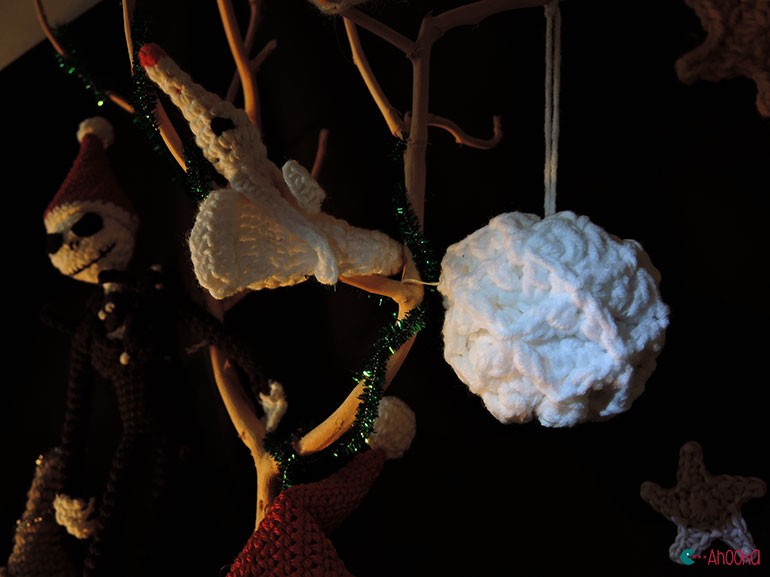 Pattern : Make my day creative
6. Gingerbread man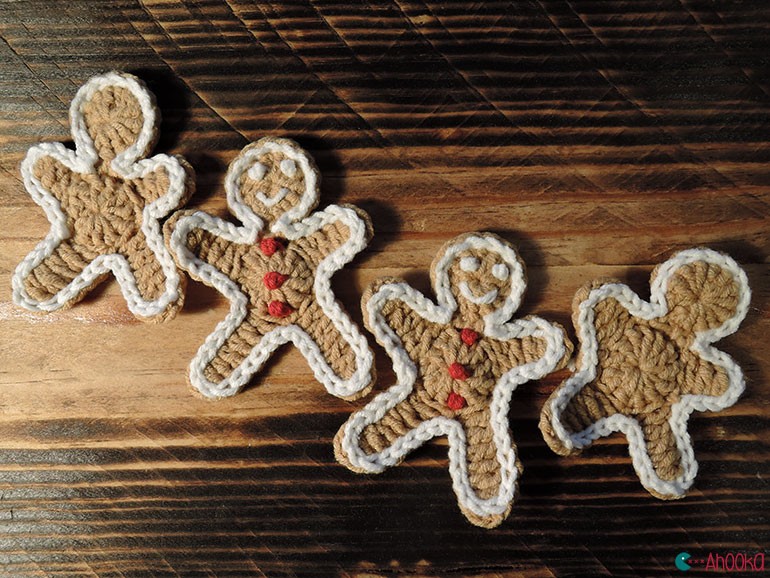 Pattern : Repeat Crafter Me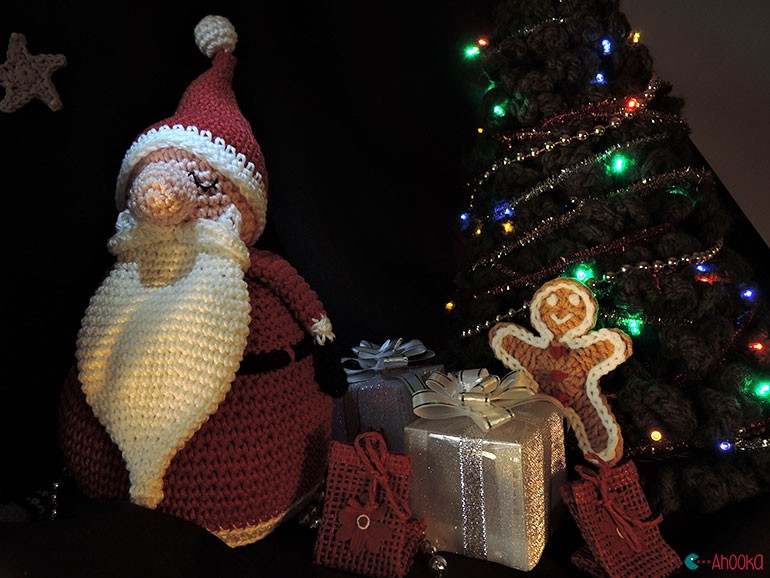 7. Tiny Rudolph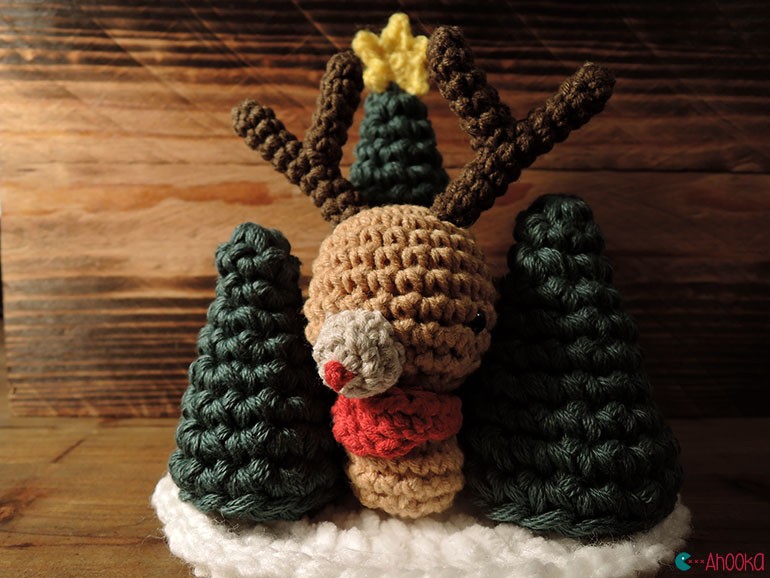 Pattern : Little Things Blogged
I've just changed the l nose a bit, and sew the small antler on the inside rather than on the outside as in the pattern. 
8. Holly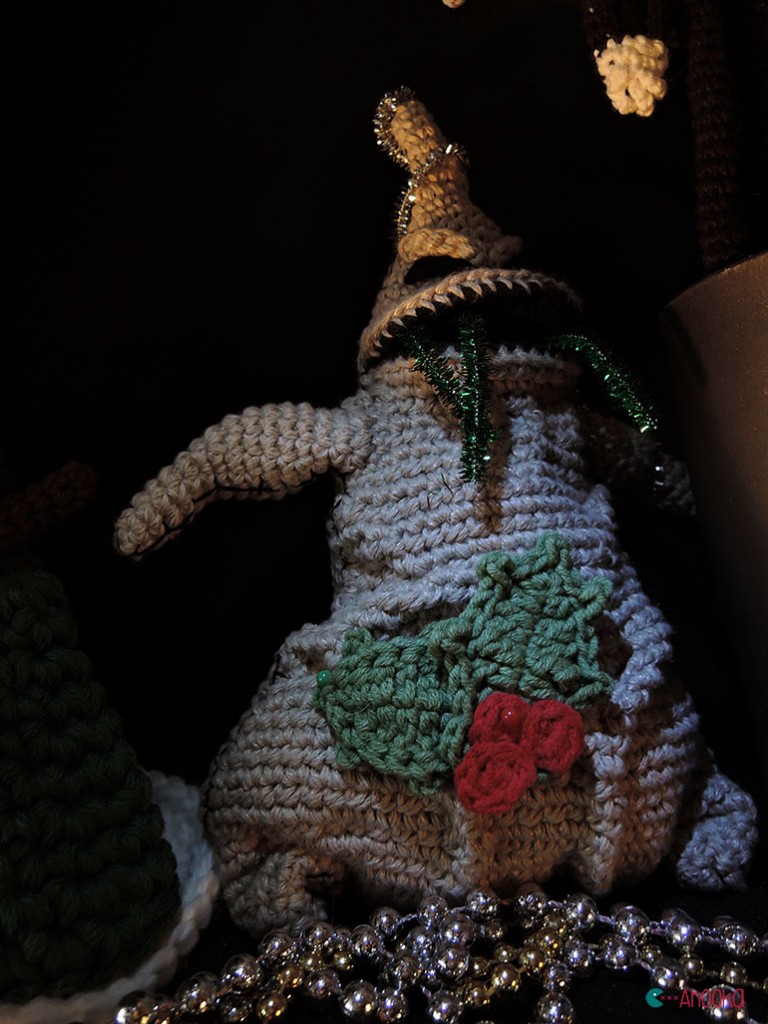 Pattern : Oombawka Design Crochet
And that's it for me ! Feel free to add your ideas or links to your Christmas decoration in the comments !