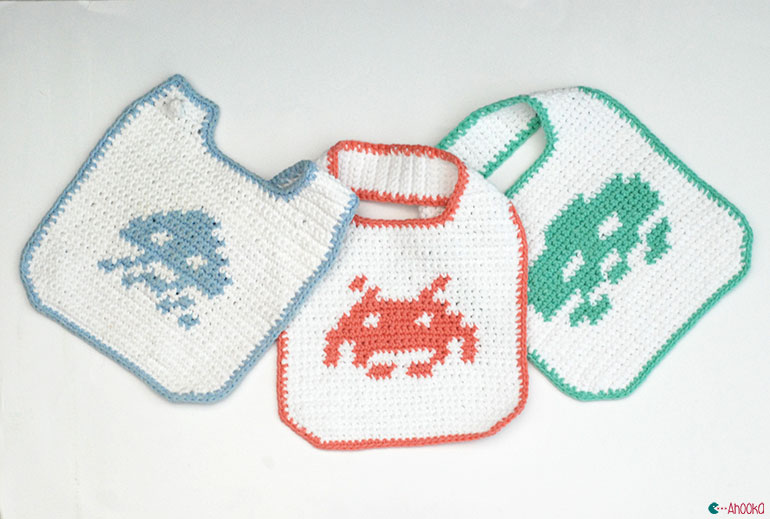 Remember the Star Wars blanket? I loved to make it, but I wouldn't make 150 hours projects every day ! That's why I came up with those bibs ! Quick projects made in no-time can be very rewarding too !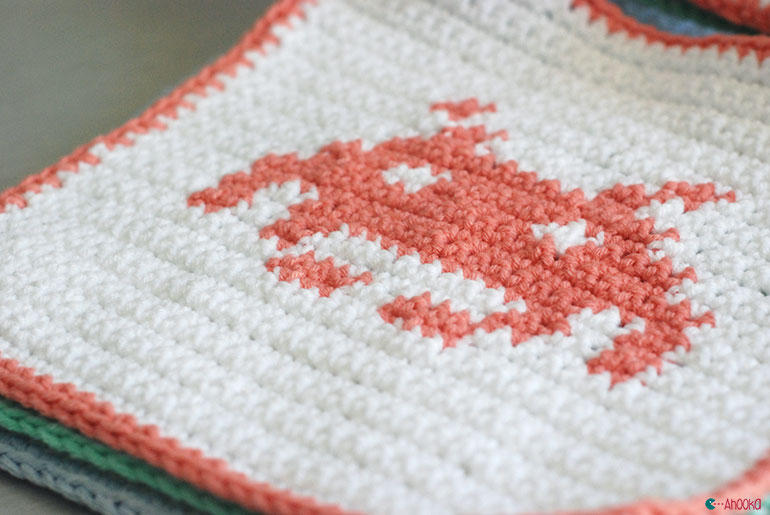 Intarsia is a great technique to use for these bibs, but if you don't want to be stuck to your desk while crocheting, you could also make a white bib and cross stitch the pattern over it after ! Anyway, I don't explain the intarsia technique in the pattern as I think it's much more effective in video and some of them are very easy to understand !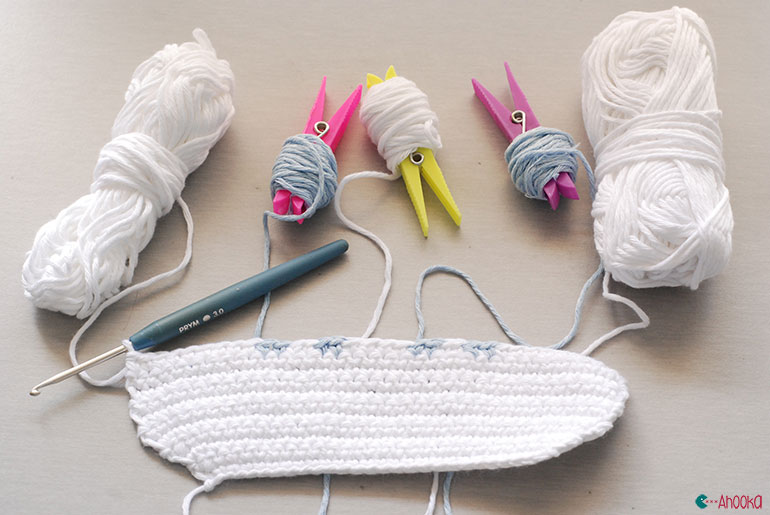 I find that the Velcro closure is handier but I also included the explanations for a button closure (crocheted or not) in the pattern if you'd rather !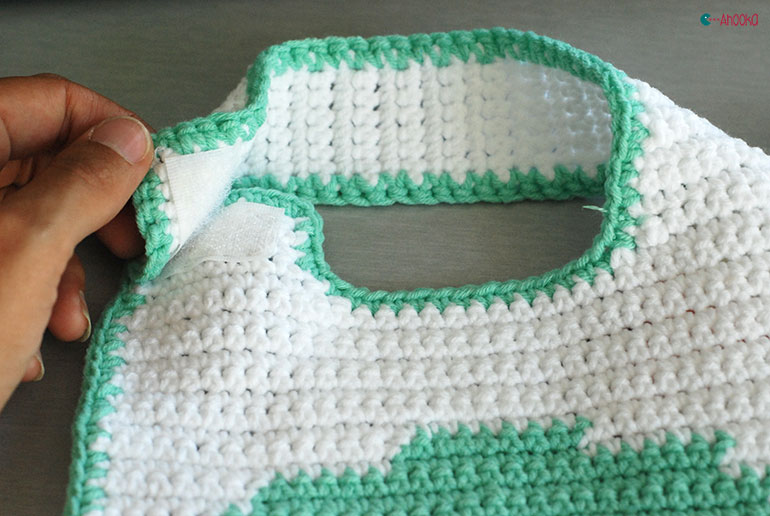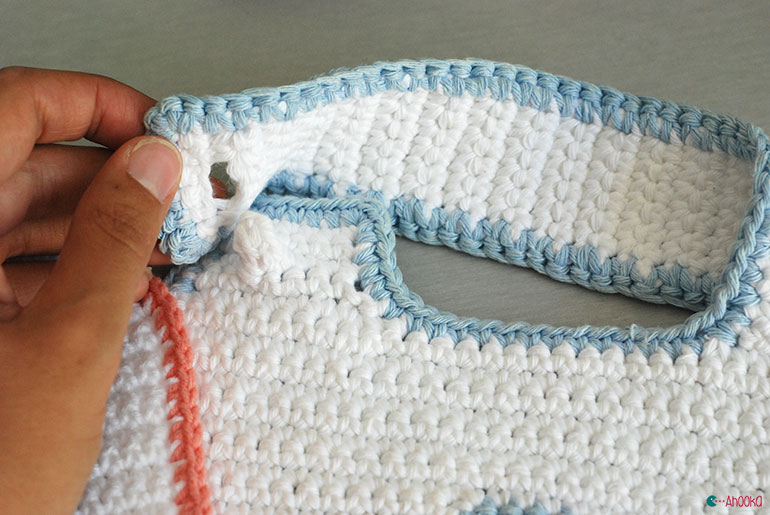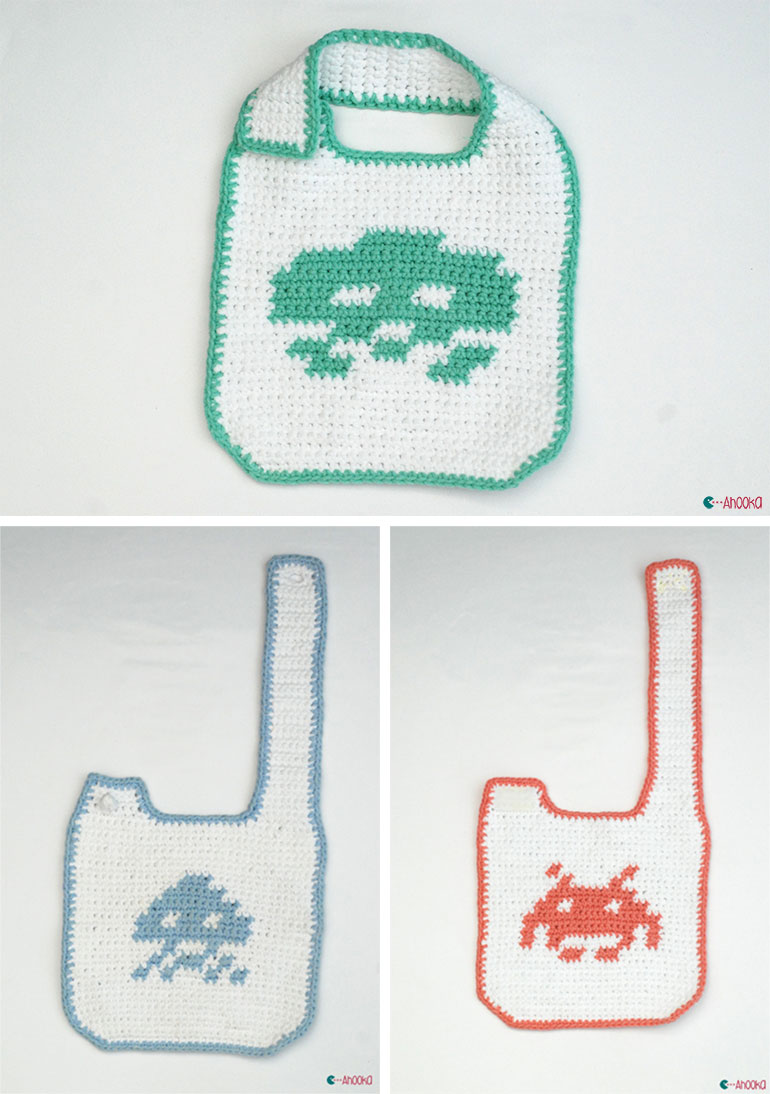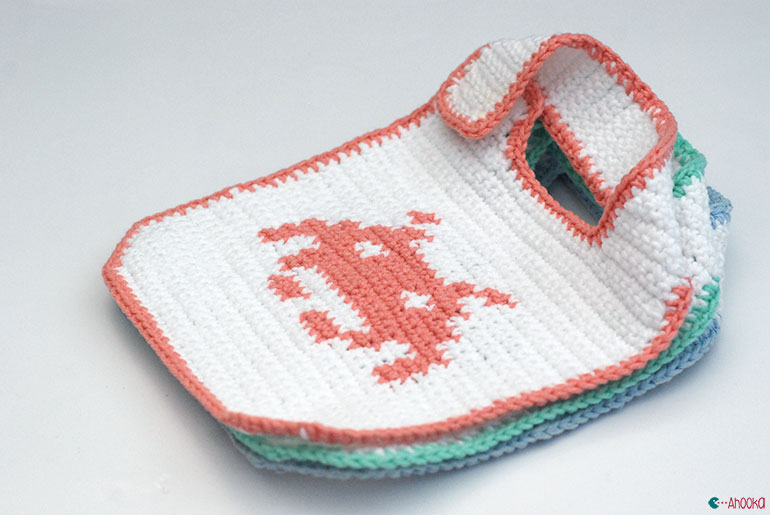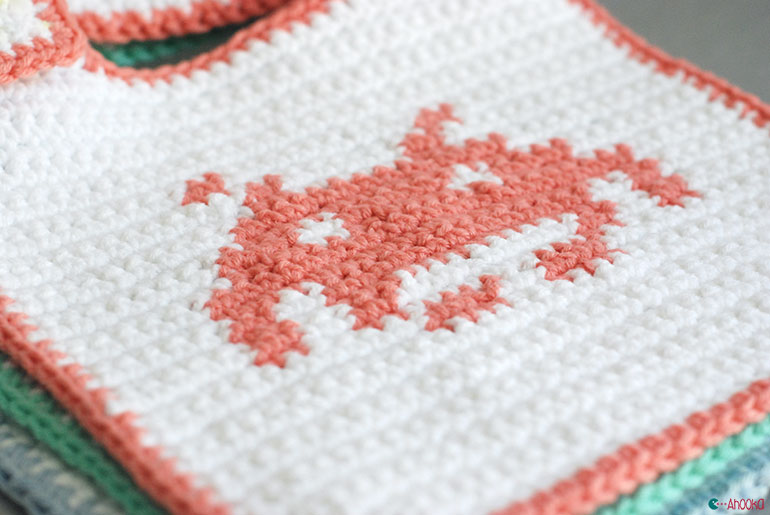 What I like the most about them is that there are very quick to make ! Less then 3 hours per bib ! (Ideal for a last minute gift !)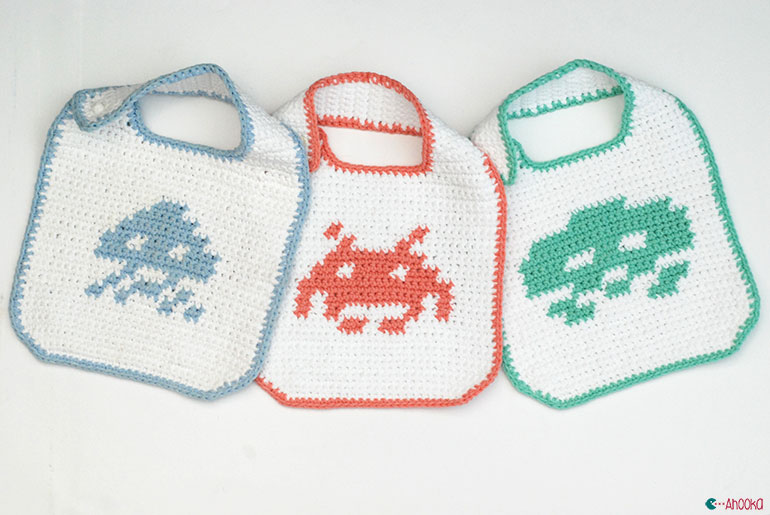 The pattern is available in the Ahookashop for 3€ (approx 3.3$) with the 3 space Invaders charts. But you could use any chart really ! Those of the Star Wars blanket would also fit perfectly ! 
See you soon!