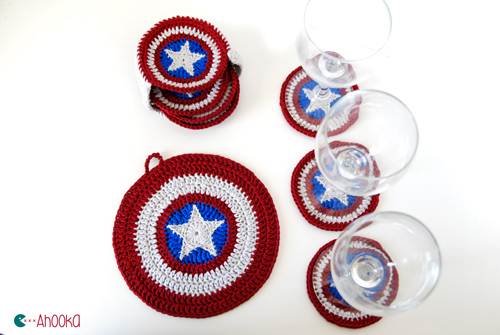 For the movie release in march, I made Captain America coasters. 
But for once, Lord Internet hasn't been of great help ! I could'nt find a proper way to make a star fit into a circle ! At least not to come up to my expectations.
So I tried to find one by myself, crocheting, uncrocheting, crocheting again until I would finally like it.
So here is the tutorial I came up with, I hope it will help you !
Copyright
This free pattern (or parts of it) may not be reproduced, distributed, sold, translated, published, altered or posted (for sell or for free) over the internet or offline. However, you can sell items made from this pattern, provided that they are handmade by yourself and you add the the following lines to your item description : " This item is handmade by ….. from a design and pattern by ©Ahooka / www.ahookamigurumi.com." 
---
Abbreviations :
st : stich
sl st : slip stich
sc : single crochet
hdc : half double crochet
dc : double crochet
tc : triple crochet
inc : increase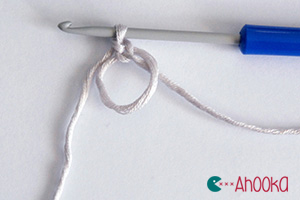 1. First, make a magic ring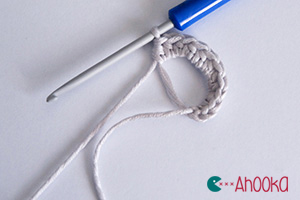 2. Crochet 10 hdc in the magic ring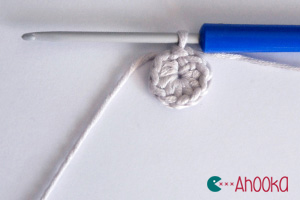 3. Pull TIGHT and close the circle with a slip stitch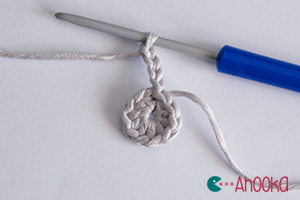 4. Chain 4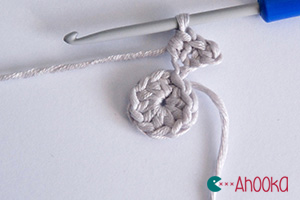 5. Sl st in second chain from hook, sc, hdc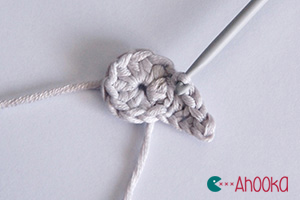 6. Skip a st. and sl st to the center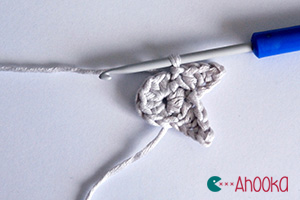 7. Repeat from 4. to 6. 4 times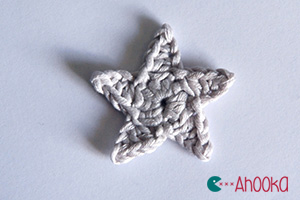 8. Here is the star !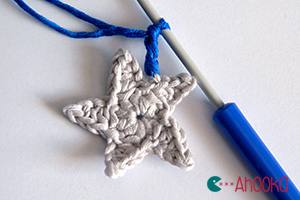 9. Here you have 2 choices : chain 3 (easier) or make a standing triple crochet (neater).There is a very good tutorial for the standing double crochet on Mooglyblog, just add another wrap around the hook, if you choose this technique, crochet it in the back loop (as we are going to do for all other stitches)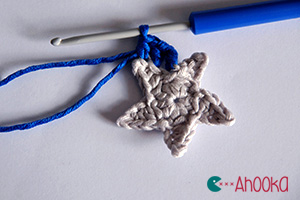 10. In back loops only (it will be a little bit hard to find the back loop on the right sides as they are made with chains, but your star will be much neater than if you crochet in both loops) : dc, hdc, sc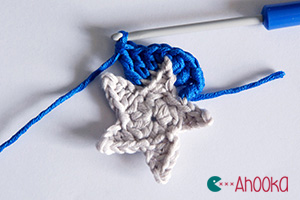 11. (on the other side of the branch) another sc, hdc, dc, tc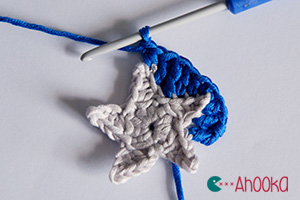 12… dc, hdc, sc… and continue all around !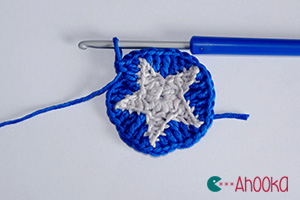 13. Here again, you have two choices : you can close your circle with a slip stich or make a seamless finishing (here is another video tutorial by moogly)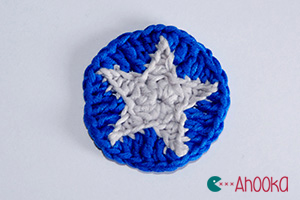 14. And here is a star in a circle ! (35 stitches)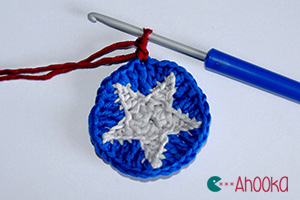 15. Now it's easier. You still have a choice : chain 2 or make a standing half double crochet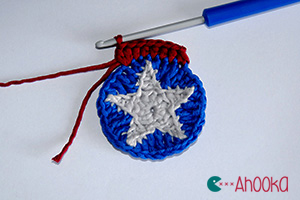 16. 5hdc, inc, (6hdc, inc) x4 (40 stiches)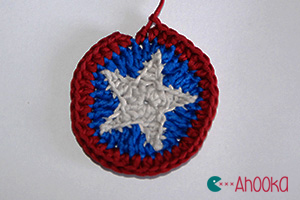 17. Sl st or seamless finishing (see 13).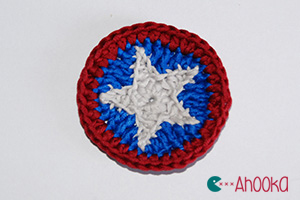 18. Here is a star in a bigger circle !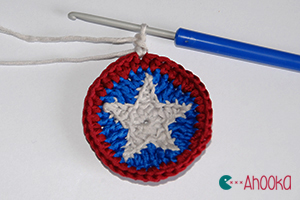 19.Ch 2 or make a standing half double-crochet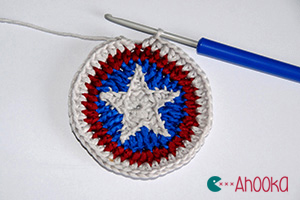 20. 2hdc, inc, (3hdc,inc) x9 (50 stiches)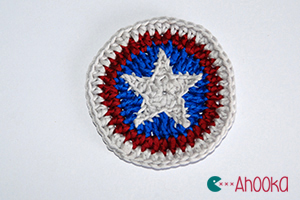 21. Aaaand a star in a bigger bigger circle.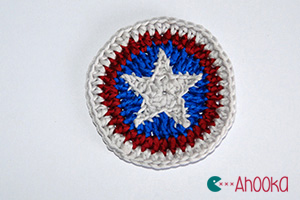 22. Ch 2 or make a standing half double crochet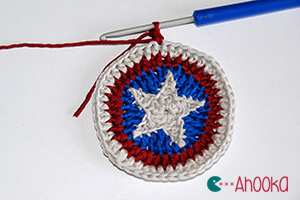 23. 3hdc, inc (4hdc,inc) x9 (60 stiches)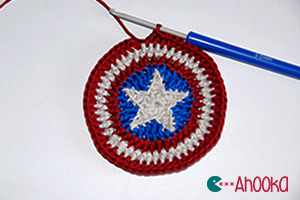 24. And here is your captain America shield :) 
---
What would you do with this pattern? Captain America coasters too?