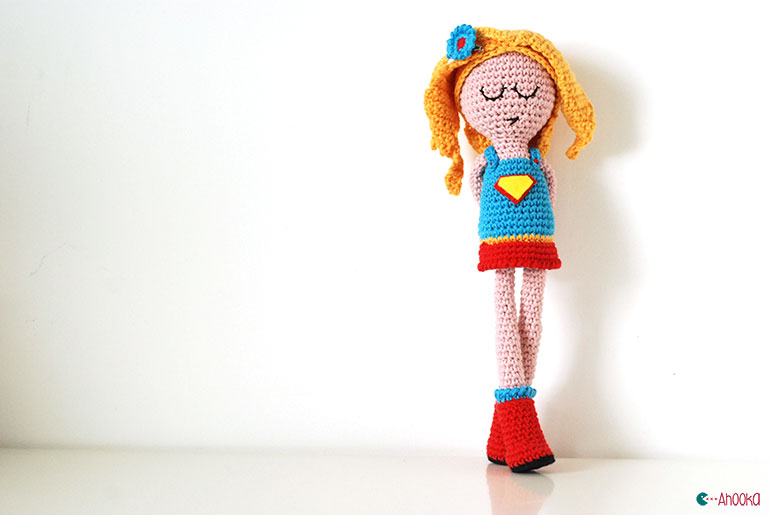 When I was a child, I was a bit of a tomboy. 
But, just a bit ! I was also a real little girl !
I loved to play with my dolls as much as with my constructions bricks, I loved to watch Disney movies as much as my father killing mechanical spiders at Doom, I dressed like a princess to build cabins in the wood, I went to dance and judo classes… 
With this little girl in mind, I decided to create the NamDolls : Cute little dolls whose outfit matches their favorite superhero ! Because little girls have the right to love boy things too !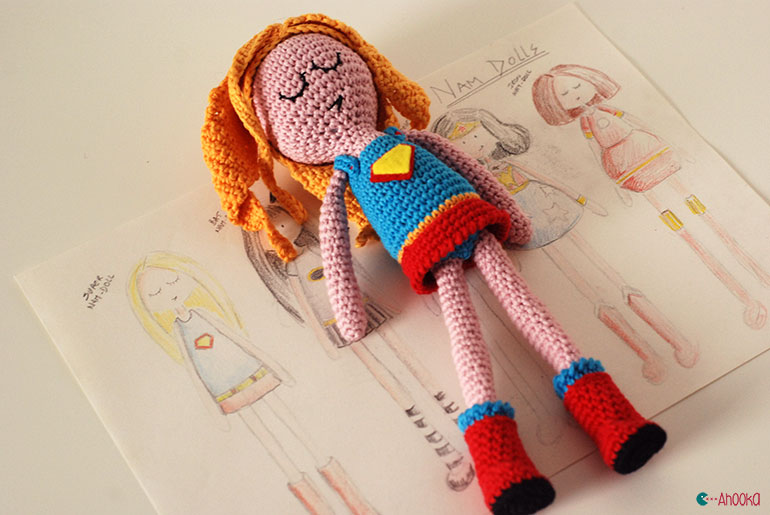 Today I'd like to present you the first one, fan of the most emblematic superhero of all times : Superman!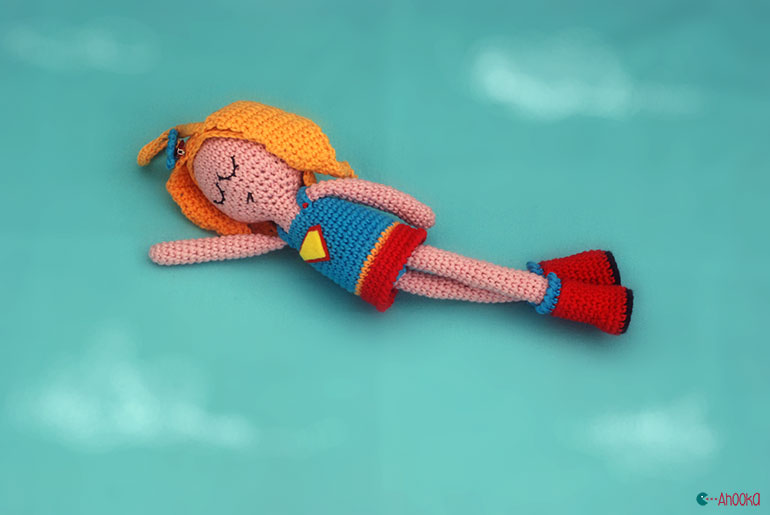 This little stylish doll keeps it tidy by removing her hair clip and boots while she goes for a small nap.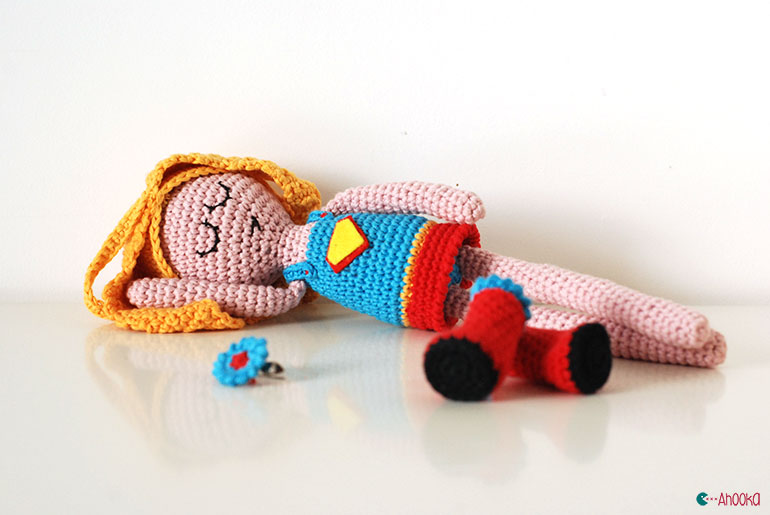 Depending on the yarn you use (Drops Safran or Drops Paris for me), she ends up smaller, with pipe cleaners in the legs to be able to stand, or bigger and softer, perfect to sleep with you !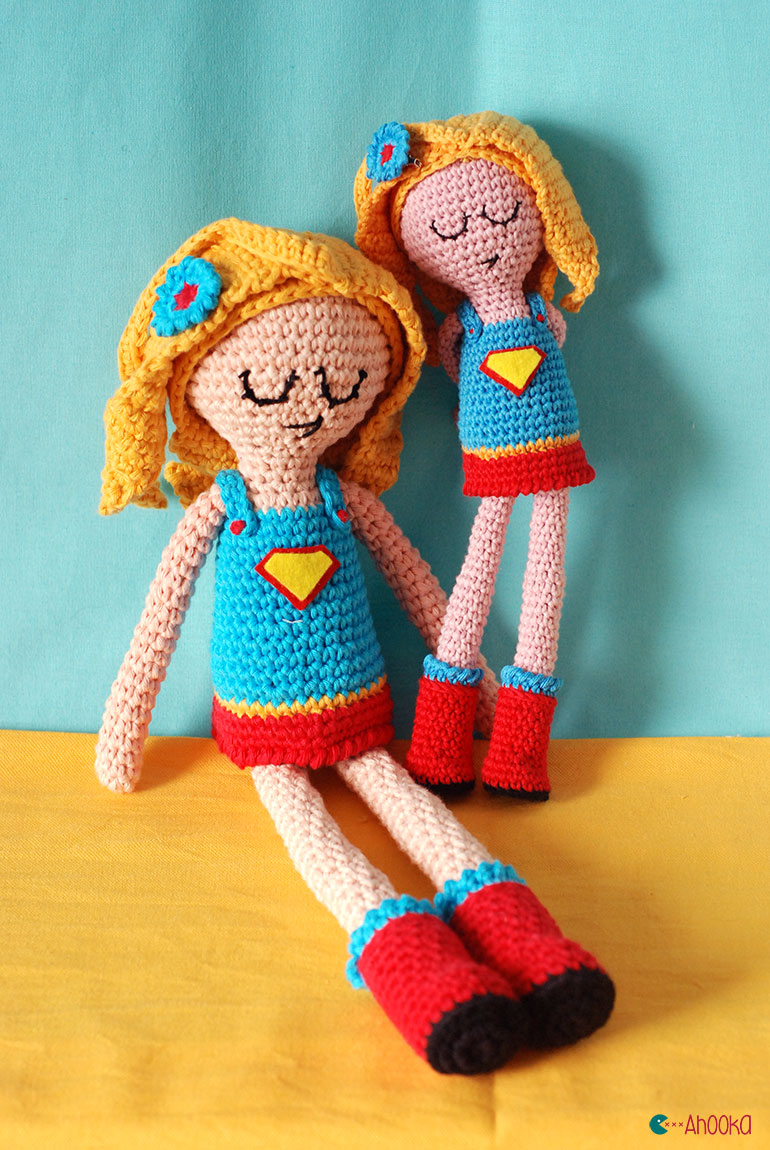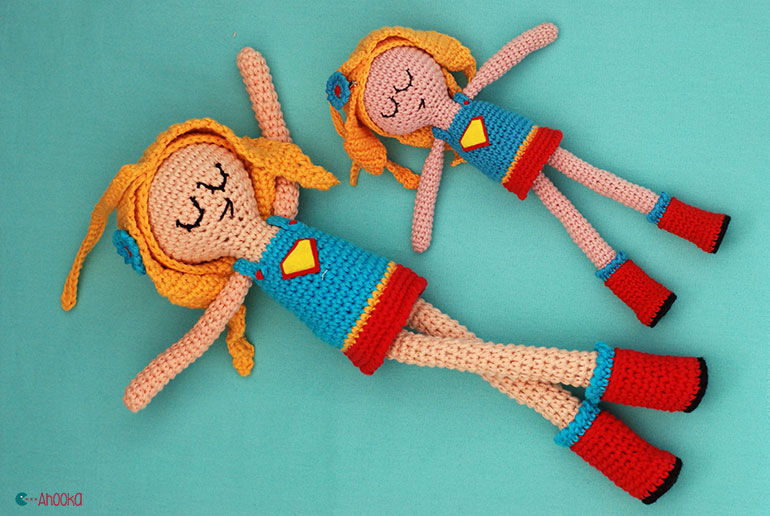 Her hair too is removable, so that all the NamDolls would be able to exchange their hairstyle. But you can also make the same hairstyle in different colors to customize your doll depending on your mood ! One can love boy things and still be stylish !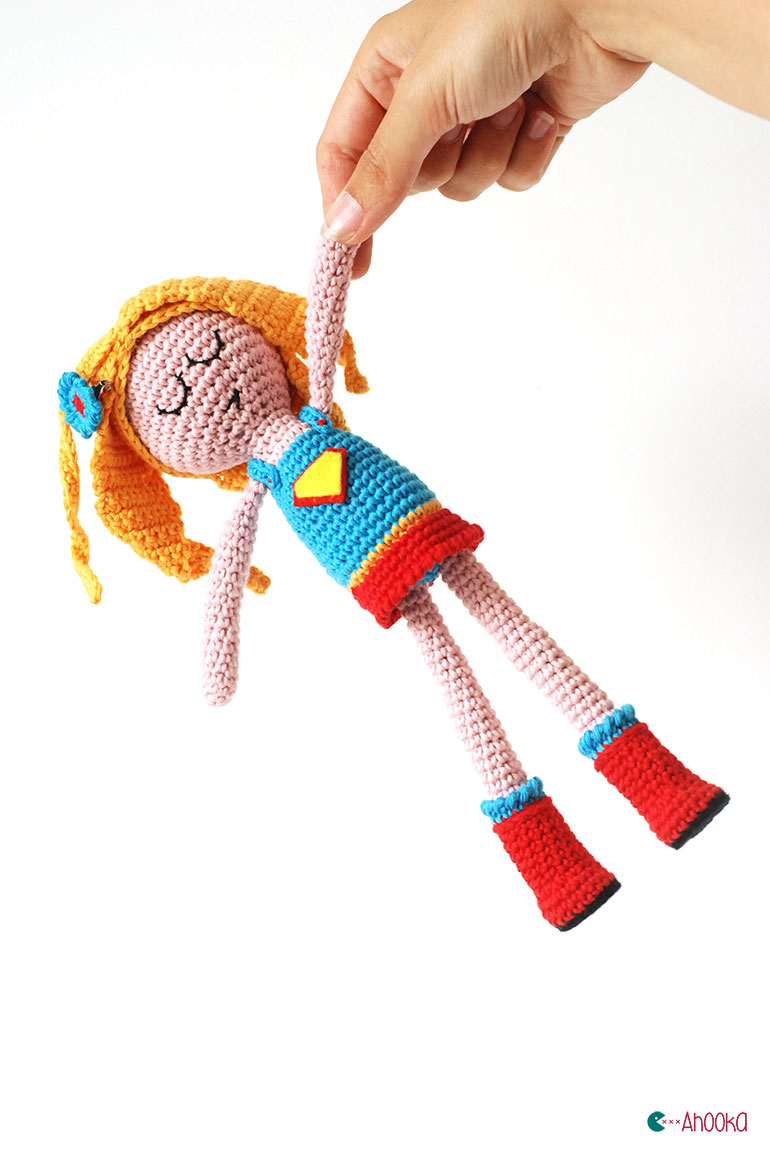 Super NamDoll pattern is now available on Etsy ! It includes :
• Row by row, easy to follow instructions
• Ticking boxes to help you get your bearings
• More than 100 explanatory pictures
• Step by step tutorial for making neat color changes, and stripes.
• Crab stitch instructions
• Step by step pictures to embroider the face details
The download includes both English and French pattern.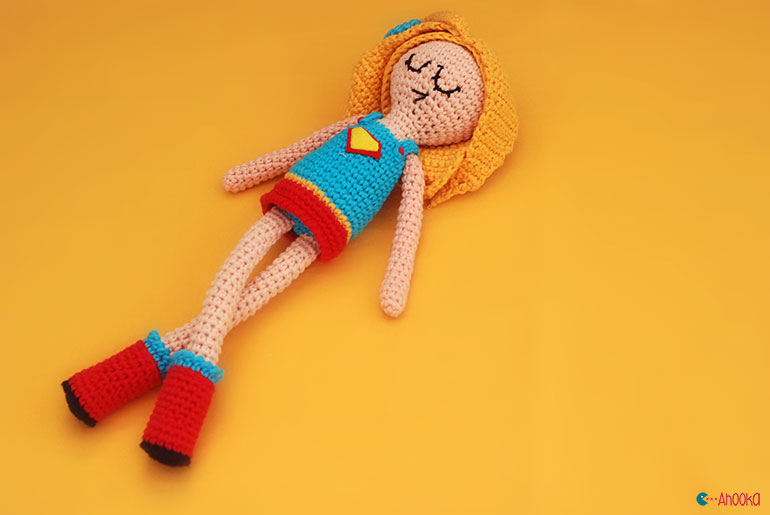 I bet you've noticed that the NamDolls love to rest and enjoy life ! (they are a bit like me after all :p)