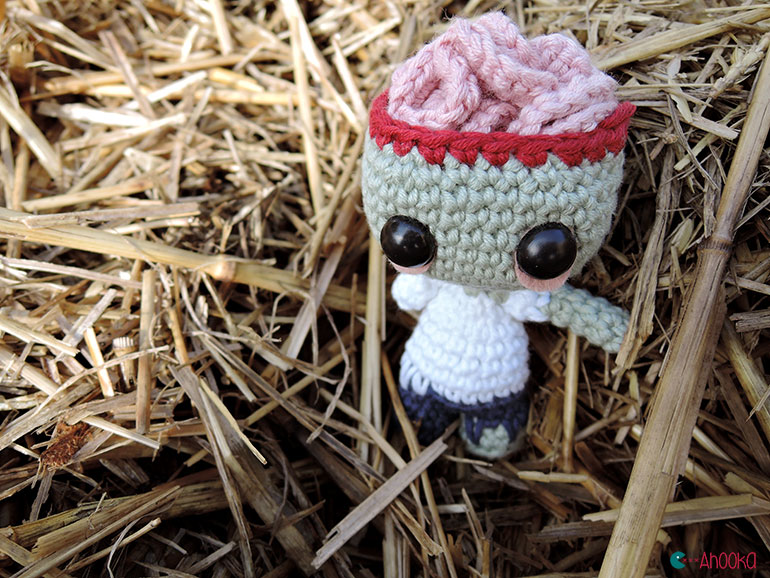 Don't tell anyone but, I got minibuddies in my backyard ! 
Minibuddies are tiny little creatures shaped like humans, who love to lounge. They are the cutest living beings in the world ! (Well, just after red pandas and jawas of course) 
And the secret to adopt cute zombies is… Minibuddies !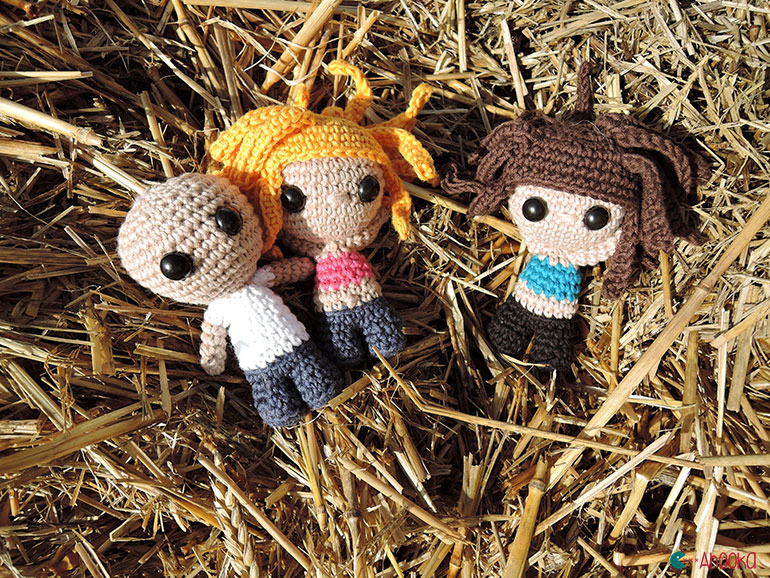 You already know that a not-so-cute zombie is now living in my backyard too… And where there's one, there's always more !
But, as there's not other inhabitants than my cat (too big) and the minibuddies in my backyard… I thought… Minibuddies would surely make cute zombies  !
So, rather than warn them, I waited for Zombie to do his job… Every day, I went out to see them, watching out for any change…
'Til one day, he finally showed up…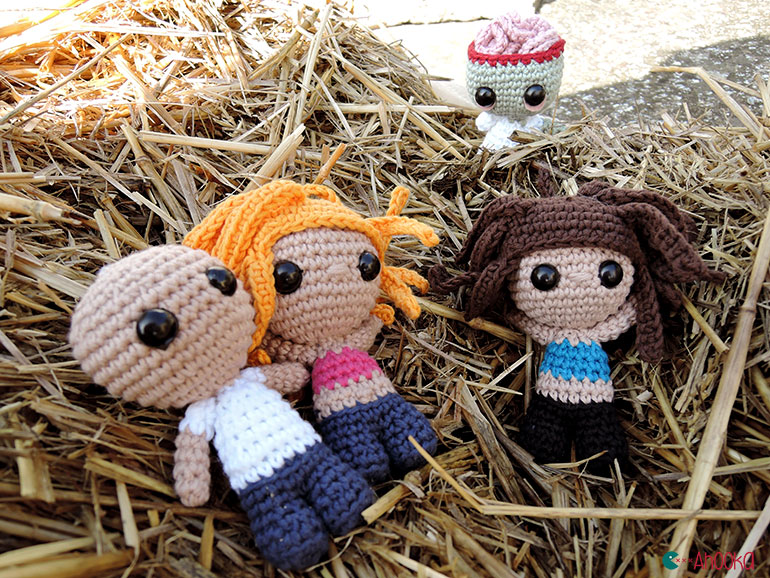 Shortly afterwords, I had an entire horde of cute zombies ! Some had missing arms, other had a visible (or a missing) brain, their clothes were torn, but they still had minibuddies genes and not much had changed after all!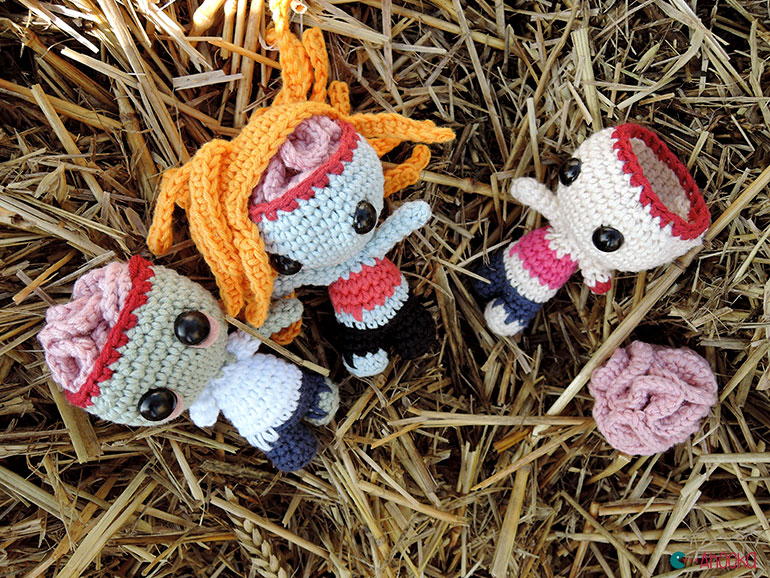 I even surprised them playing what looked liked "red light, green light" with surviving minibuddies…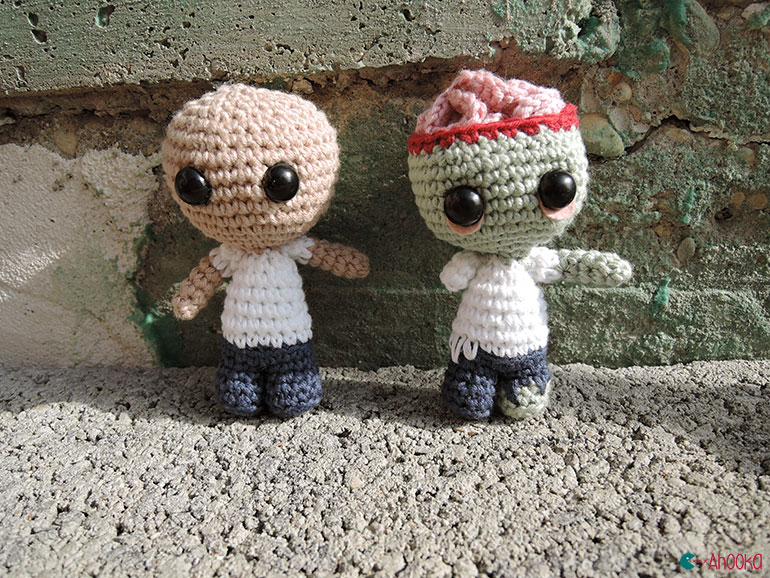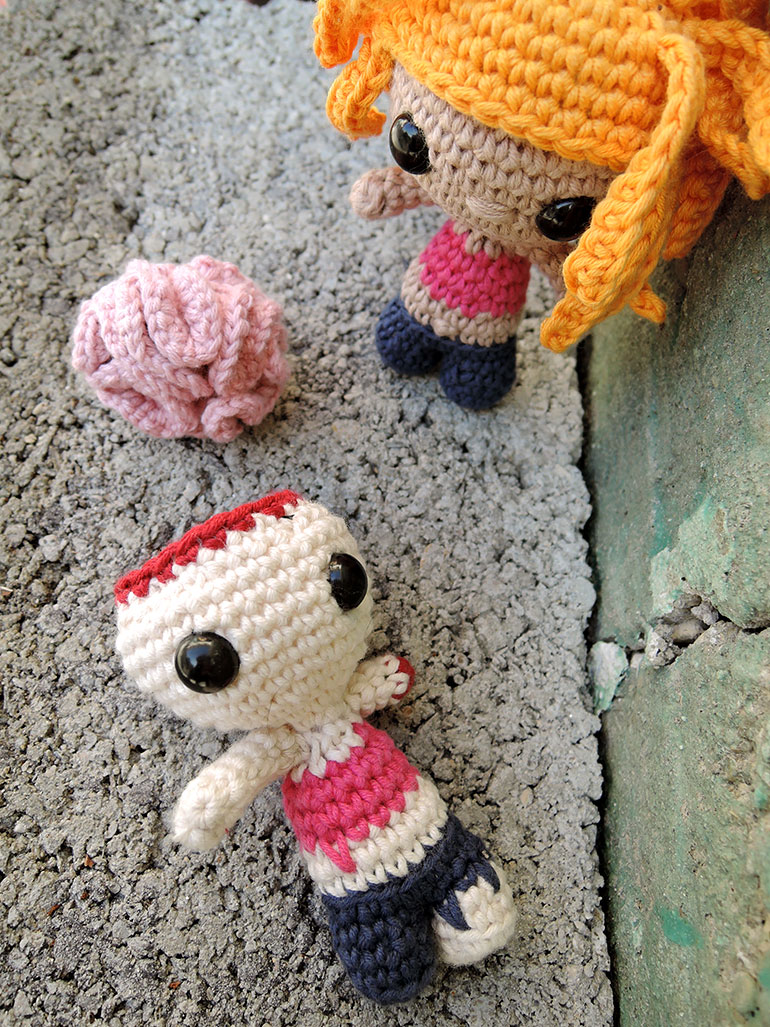 Well, that's all there is to know to cute zombies adoption !  
Plant minibuddies in your garden
Wait for October to welcome a not-so-cute zombie at home
Let him do the job
Harvest your cute little zombies ! 
Wouldn't it work (but I really can't see why it wouldn't !), you can also get a copy of their pattern in my Etsy shop from now on :)