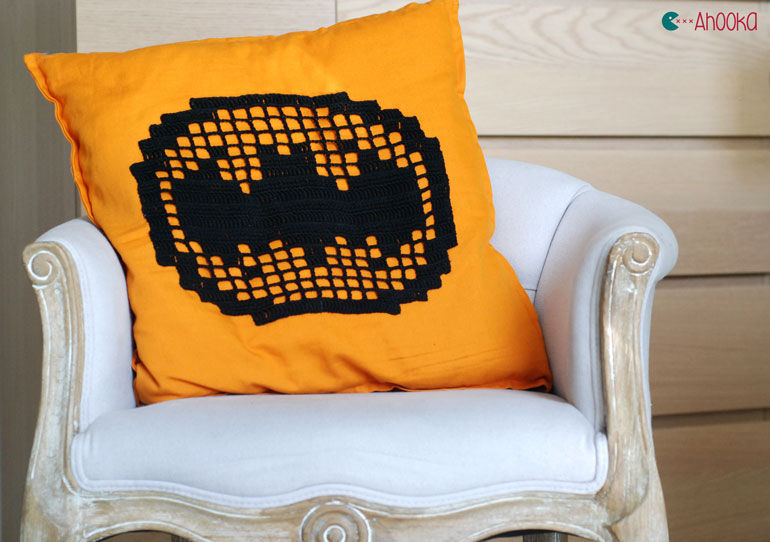 I love Ikea furniture as they are nice and cheap. But what I hate about them is that they are nice and cheap !…And that my neighbor has the same cushions, shelves and coffee table then me ! 
But now,  I'm sure she won't have the same Batman cushion !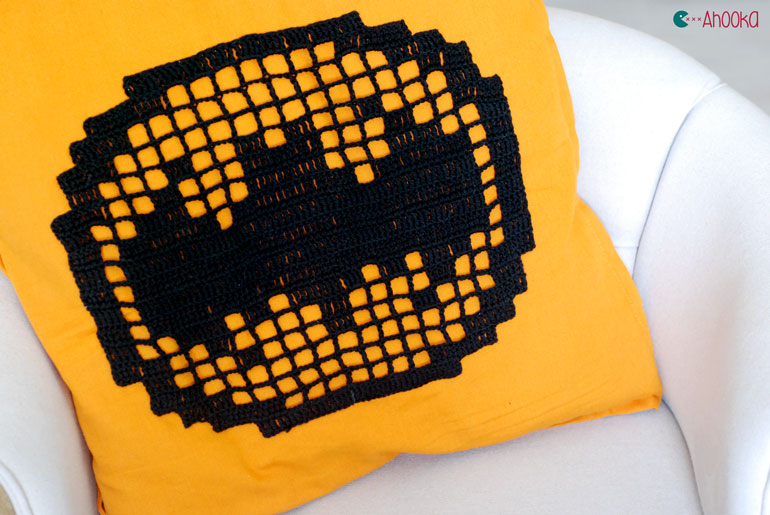 Well, I have to admit that the cushion wasn't my first idea… I wanted to make a REAL batman signal, with lights and everything !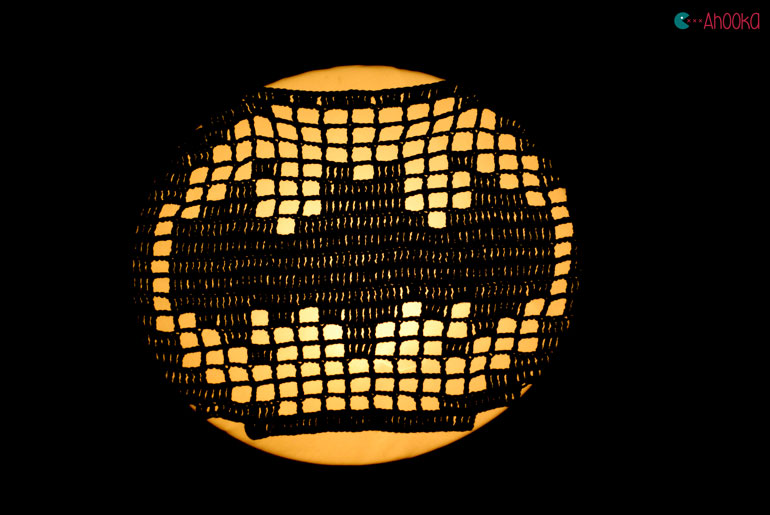 I wanted to call him, home, for real !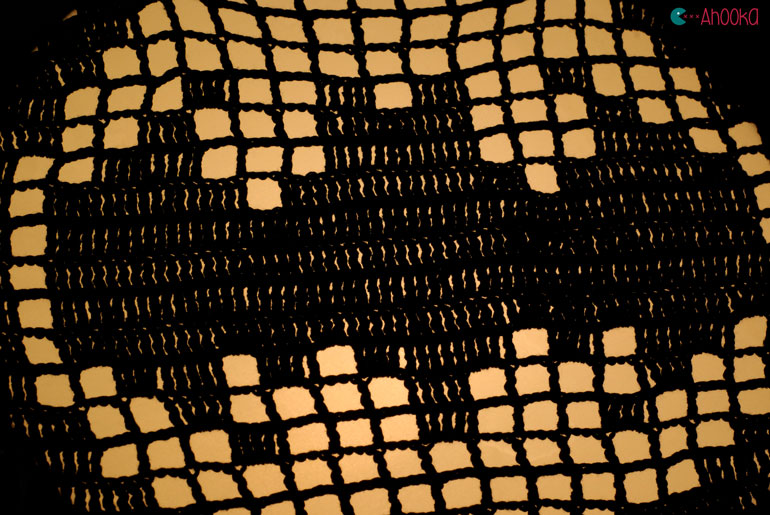 Well, it could have been a success if it was as good looking when the light were off… But it's cleary not :D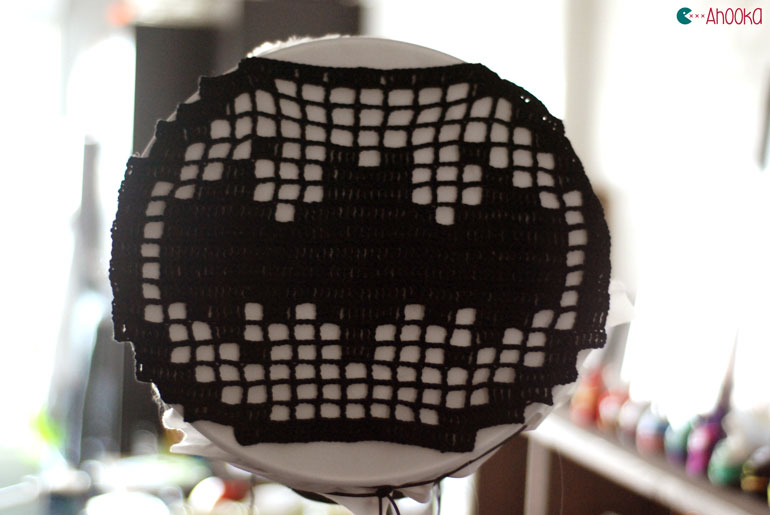 But I loved my filet crochet Batman, and I couldn't just throw it away ! So I placed it over my orange ikea cushion, and looked at Mister Ahooka… "Yes" he said !
No time to lose ! A few minutes later it was pined on :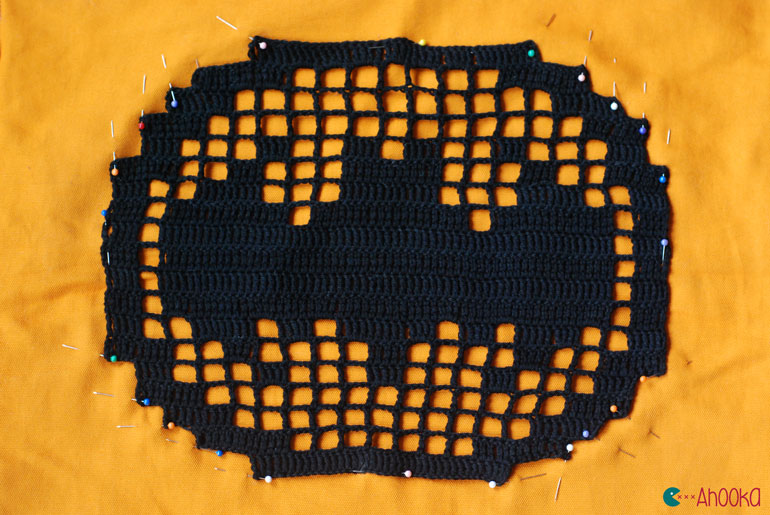 And a few minutes hours later, it was all sewn and ready to decorate the living room !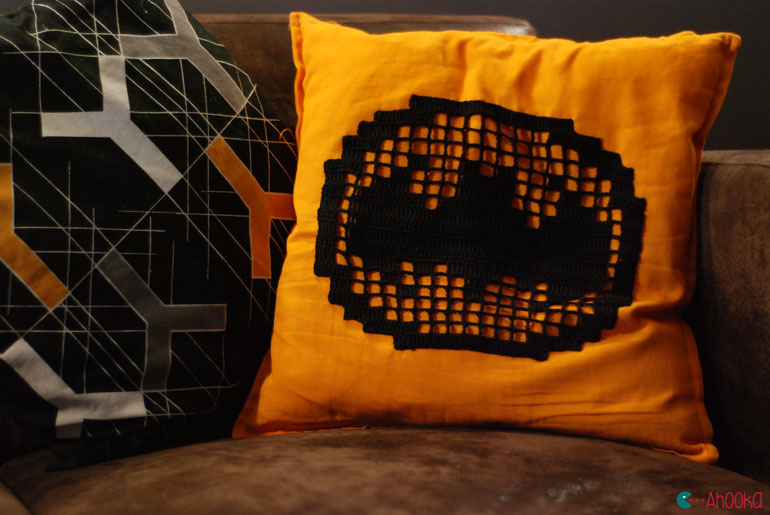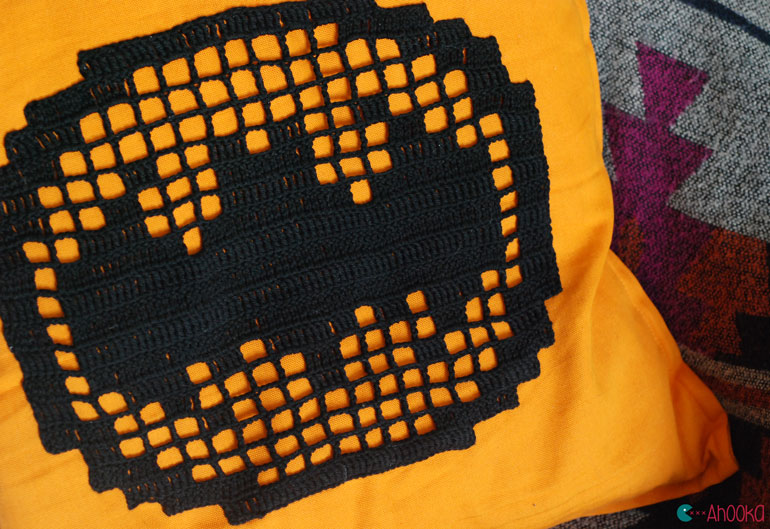 ---
*Little technical point* : filet crochet
Here is the graph I've made ! Each black squares are made with 5 double crochets, and each "empty squares " are made with 2 double crochets separate by 3 chains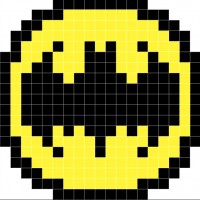 In order to enlarge the circle you'll have to make foundation double crochet, and to shrink it : slip stitches ! 
---
 And that's it !