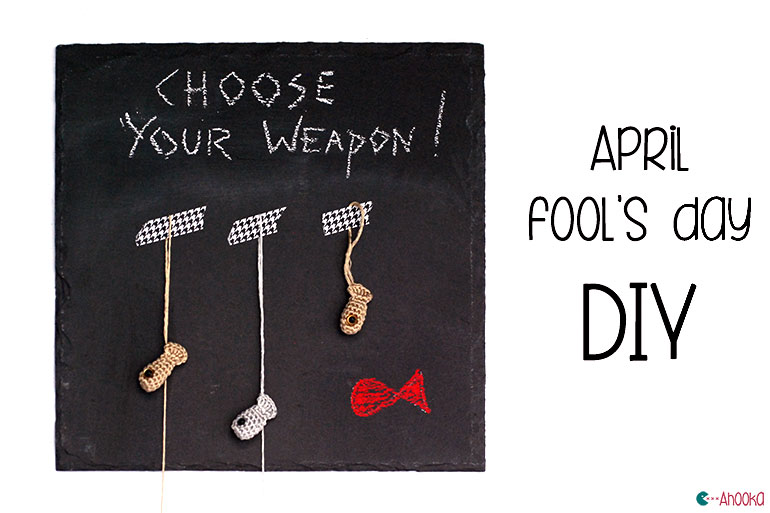 That's it ! Tomorrow is the day… The day when you always end up with a big paper fish on your back ! So, as you can hardly avoid that… Arm the little criminals yourself, so that you would stay classy, even with a fish in between your shoulder blades ! 
1. Material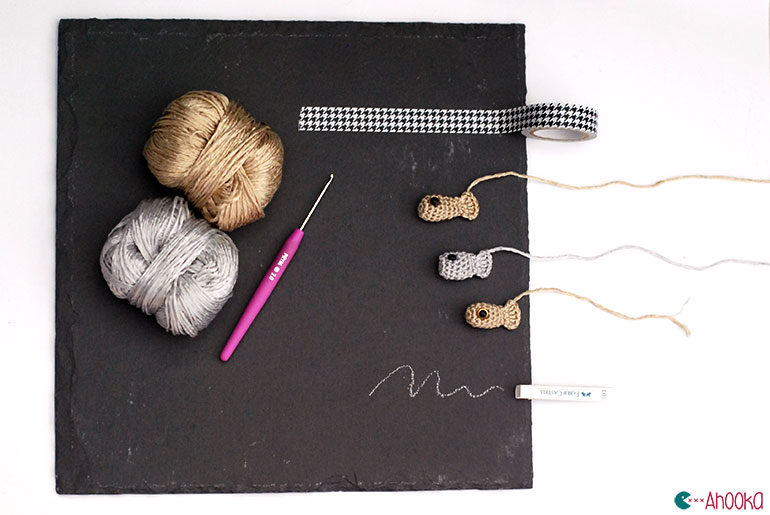 – A slate plate 
– Masking tape
– A white chalk (or any other color)
– Golden or silver yarn (I used Drops cotton viscose)
– A 2.00 mm crochet hook (B/1)
– One safety eye per fish (6 or 7.5 mm) 
– A tiny bit of stuffing
2. The fishes
R1 : single crochet 6 in a magic circle (6)
R2 : Increase in each stitch of previous round (12)
R3 to 5 : Single crochet in each stitch of previous round (12)
Stuff and insert the safety eye between round 3 and 4.
R6 : (Single crochet 4 times, decrease) repeat 1 time (10) 
R7 : (Single crochet 3 times, decrease) repeat 1 time (8) 
R8 : Pinch the 2 sides together and single crochet 3, through both layers to close the hole (3)
R9 : Chain 2, double crochet 2 times in each stitch of previous round (6)
Fasten of, leaving a long tail to hang your fish.
3. Assembling
Write " Choose your weapon" on top of your plate (this will go away with some water the day after the crime !), hang your fishes on it with small pieces of masking tapes, then let you little criminals add some decorations to your board. :)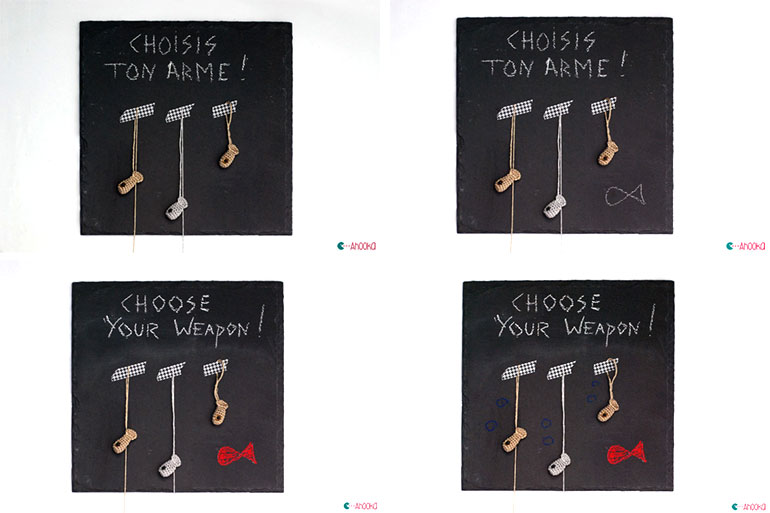 4. Targets
Once the weapon chosen, you'll just need to find proper targets ! (I have very peaceful partner and pets :p)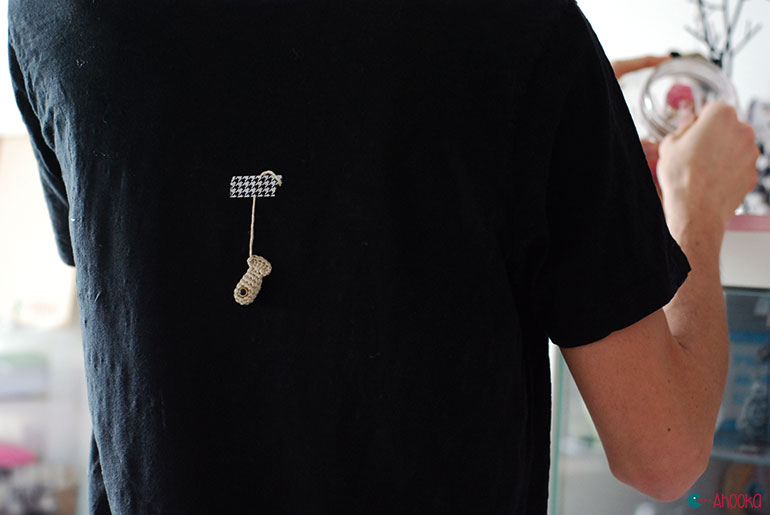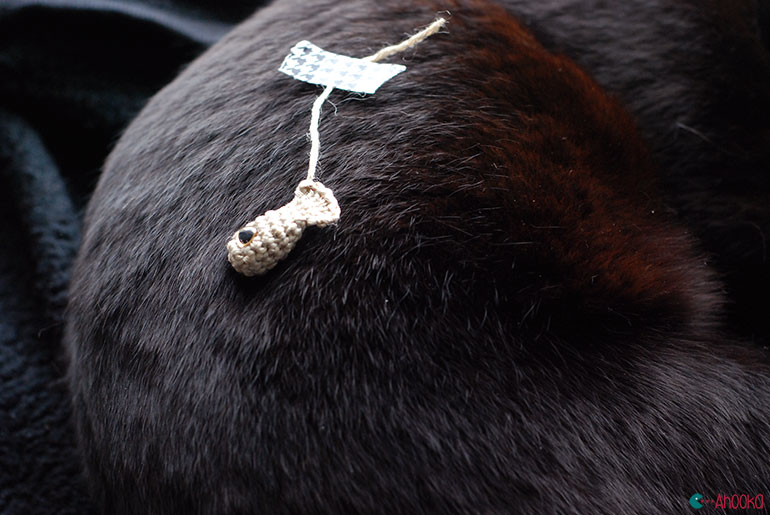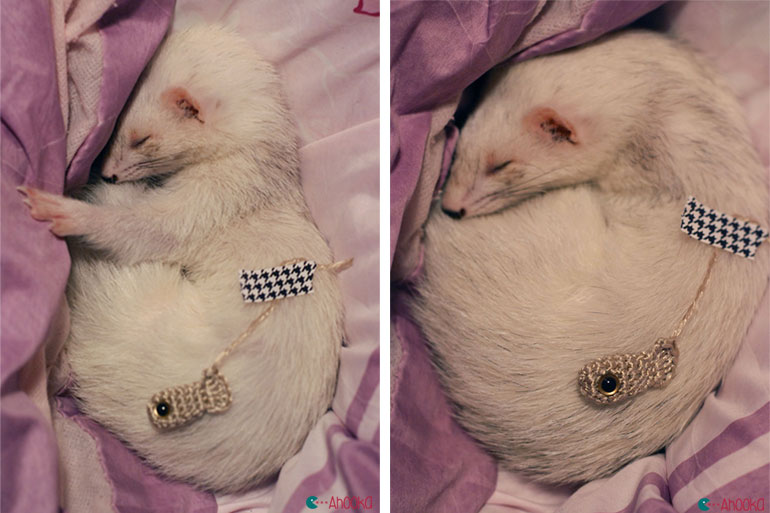 And that's it !