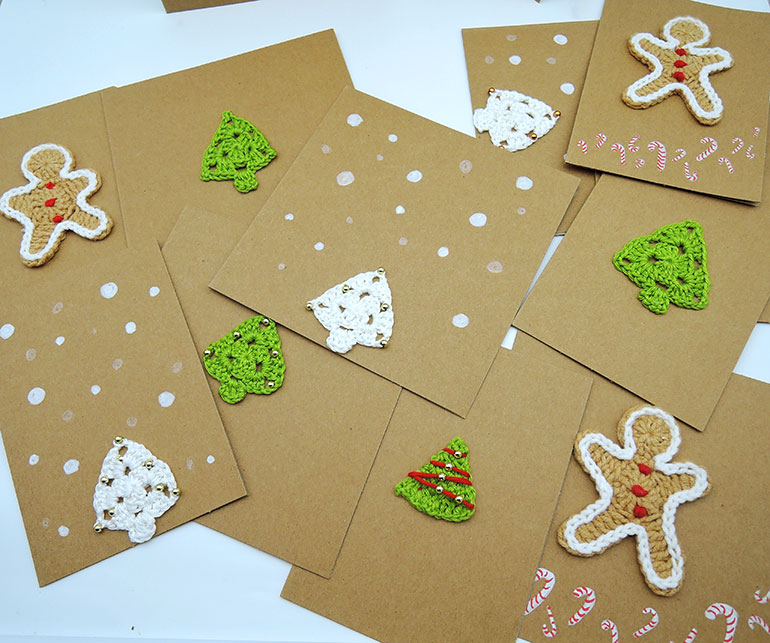 Long story short, I was asked if I wanted to be a part of a local Christmas Market, here in the small town I settled in for a while after coming back from my 5 month trip in my micro, micro-van. I usually don't sell my amigurumis, but after all these years crocheting, I have way more then my car can handle, and I won't move with all of them once more, so I gladly accepted and started sorting them out, fixing those who needed a little make-over and above all I finished most of my WIPS (I didn't think it would ever be done :D).
So, it's time to say goodbye to all these cuties who will be sold tonight, open pricing because I think it fits well in my idea of what Christmas should be.

But I wanted my stall to look a bit more Christmas-y, so I decided to add some crocheted postcards (and I'll send those which aren't sold so I don't keep more stuff. Living in a Kangoo van for 5 month teaches you minimalism :D)
So, I started by gathering all the little Christmas thingies I already had.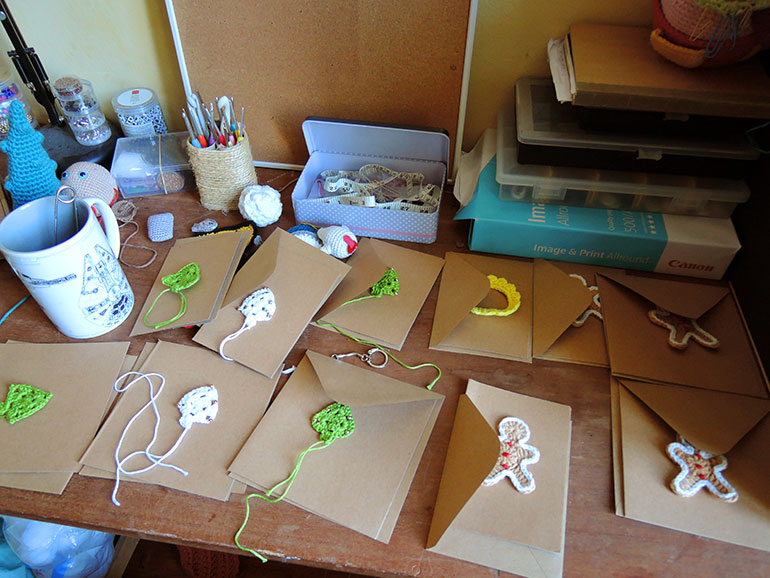 Some Christmas trees appliques, gingerbread, Christmas hat, a bit of white posca and pencil…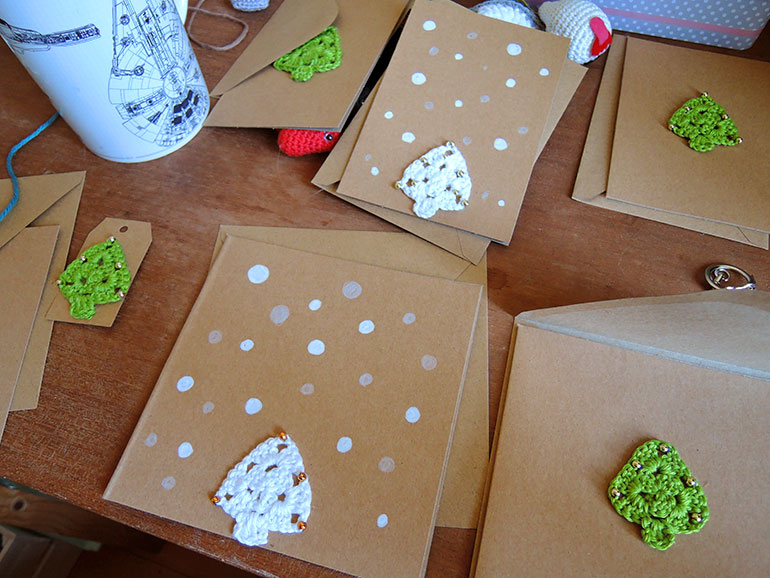 All gently hot glued on recycled paper postcards (because Christmas is great but without the pollution that goes with it, it's even better !)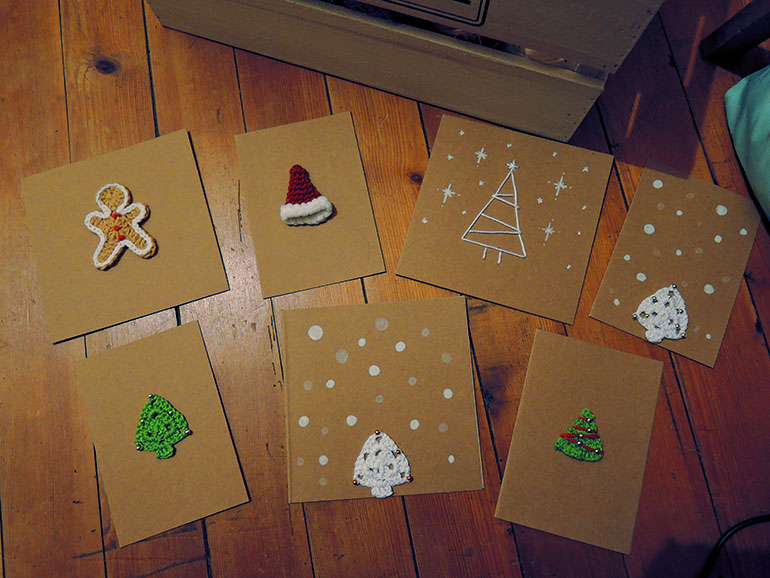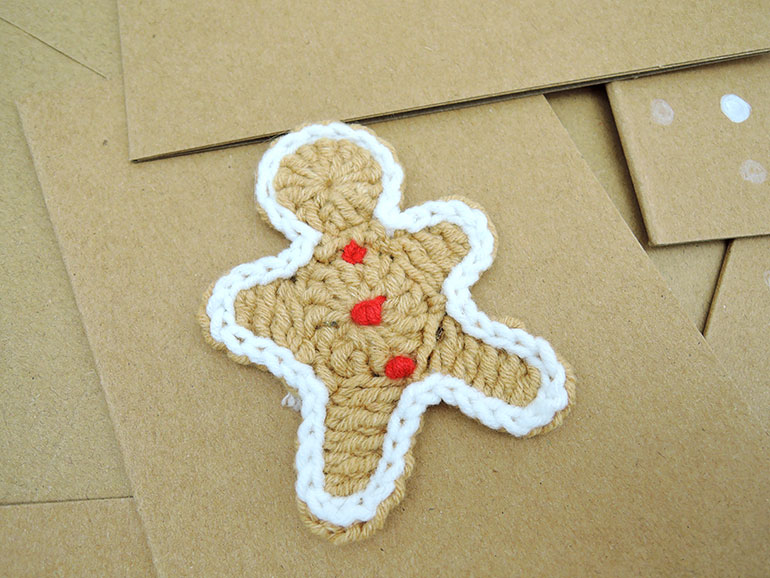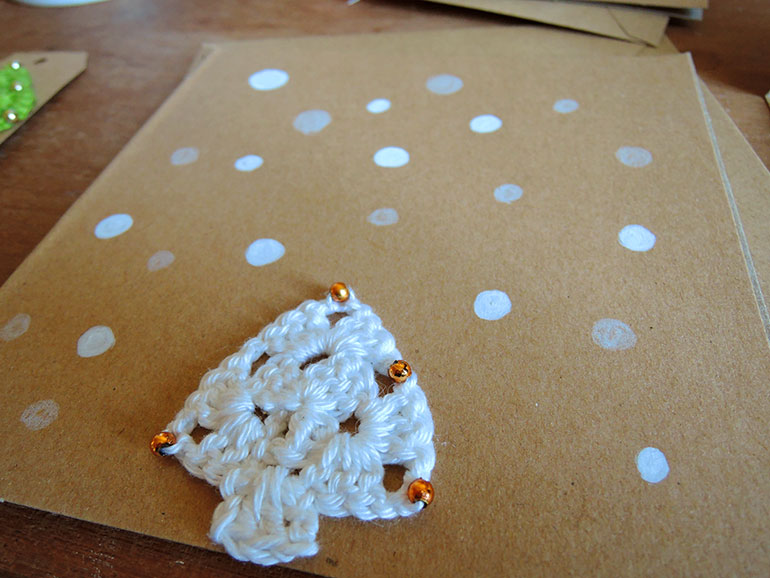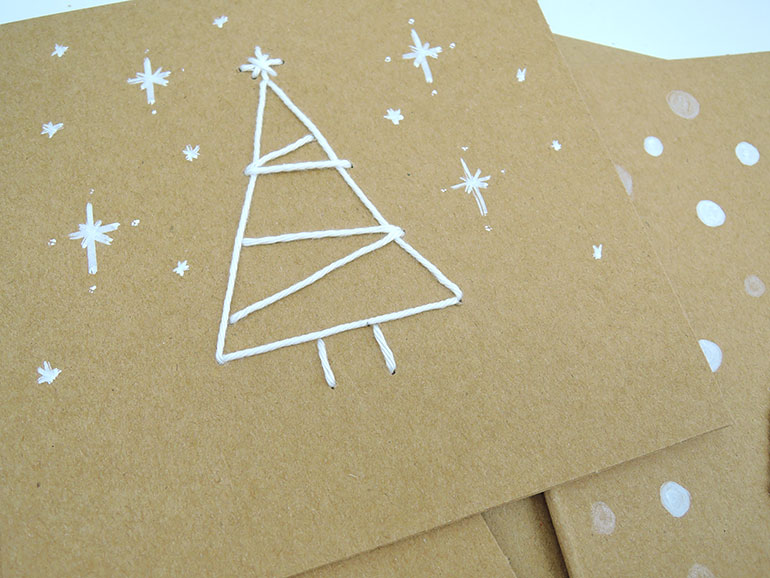 And that's it !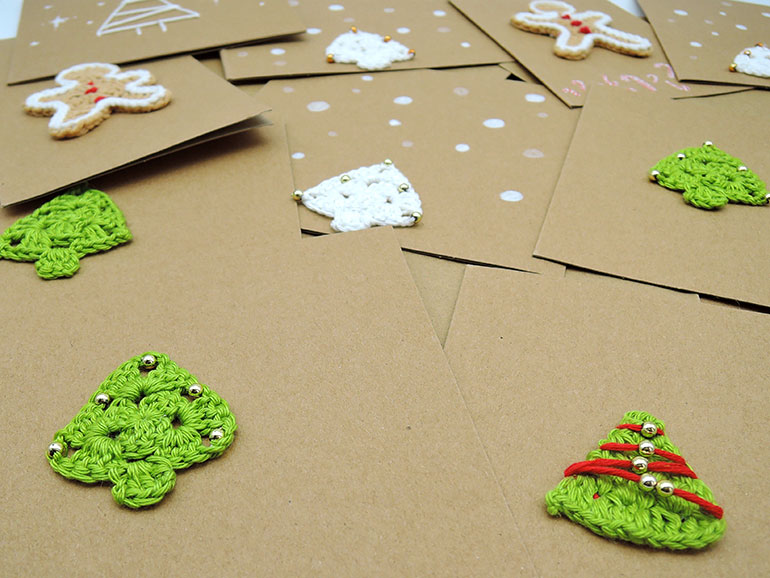 I hope you liked them and that it has inspired you too !
Merry Christmas and happy new year to all of you ! See you soon :)