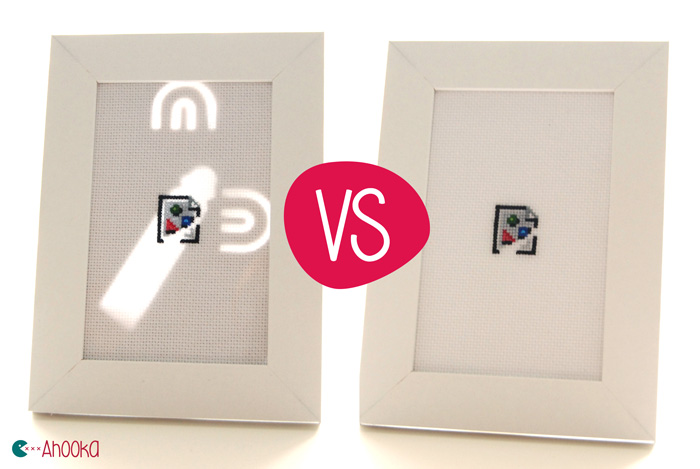 Among all the possibilities to display a cross stitch embridery, you can put it in a photo frame.
Yes, but… Depending on the frame, sometimes, the back has holes in it ! It's not a problem when you put a picture in it as it's opaque, but the Aïda cloth let the light come out of those holes ! Oops…
So, here is an easy way to make your embroidery opaque in order to display it in a photo frame. 
The latest project I made was calling for photo frames :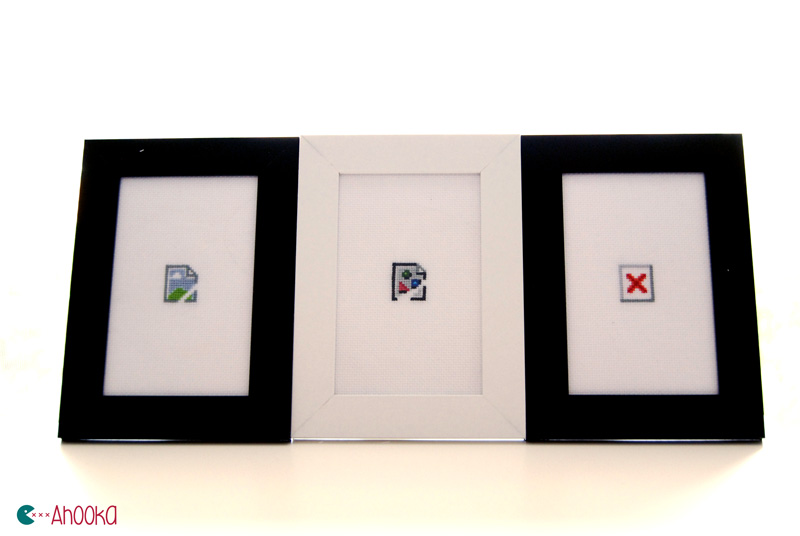 But I had to find an easy way out to hide that big showing hole ! So, I tried it all : paper (no results), heavyweight paper (few results), cardborard (frame no more closable…)…
THE solution ? Aluminium foil.
Material:
– Aluminium foil
– heavyweight paper (approx. 250gr)
– cisors
– a frame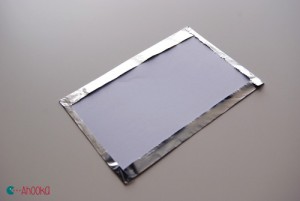 1) Cut out your paper to the size of your frame. Cut the aluminium fold just a little bit bigger, and fold in on your paper.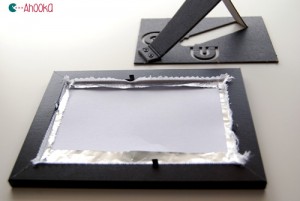 2) Place it behind your embroidery and close the photo frame. 
And that's how you go from this…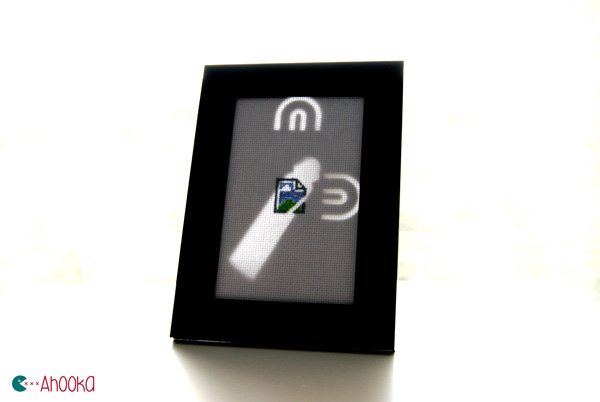 …to this…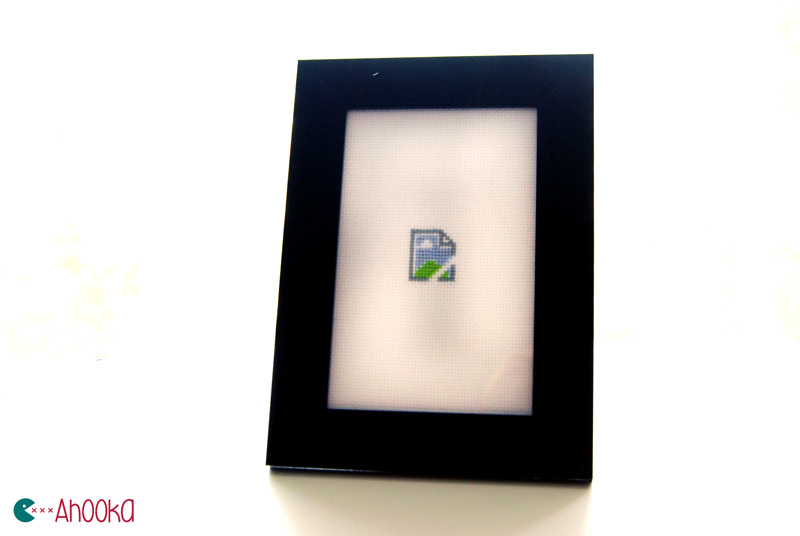 …in about 3 minutes !
 What about you? How do you display your embroideries?
************************ 
Did you like this article?
Sign up for the free newsletter so you don't miss a thing !
[wysija_form id="4″]
************************