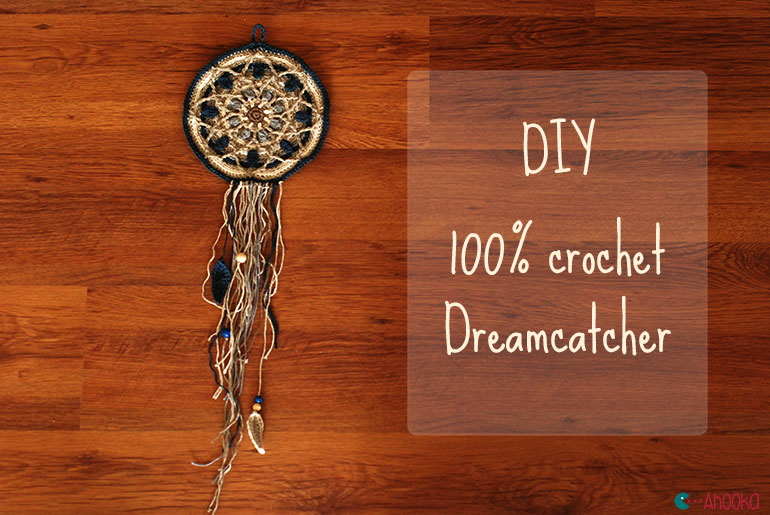 As I announced in my blogpost about mandalas for Marinke , here is the tutorial to make a 100% crochet dreamcatcher from a mandala.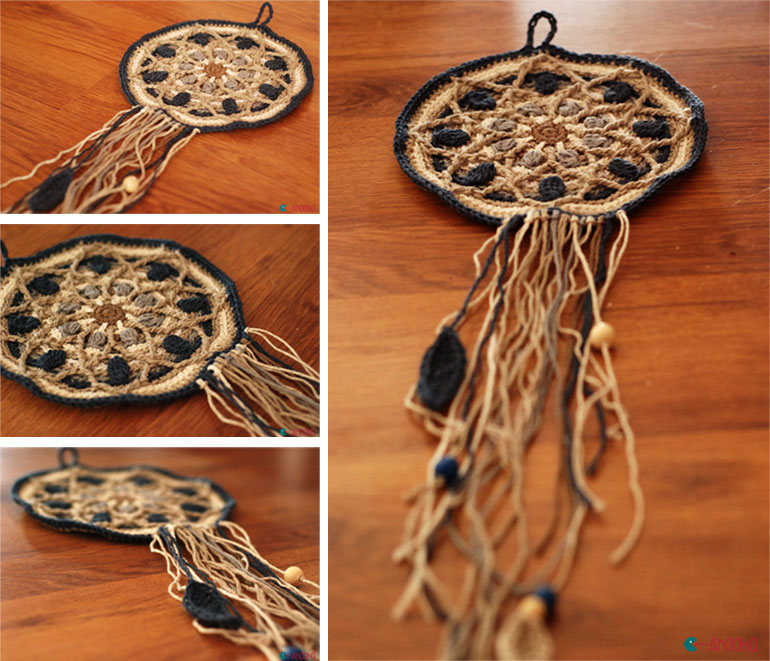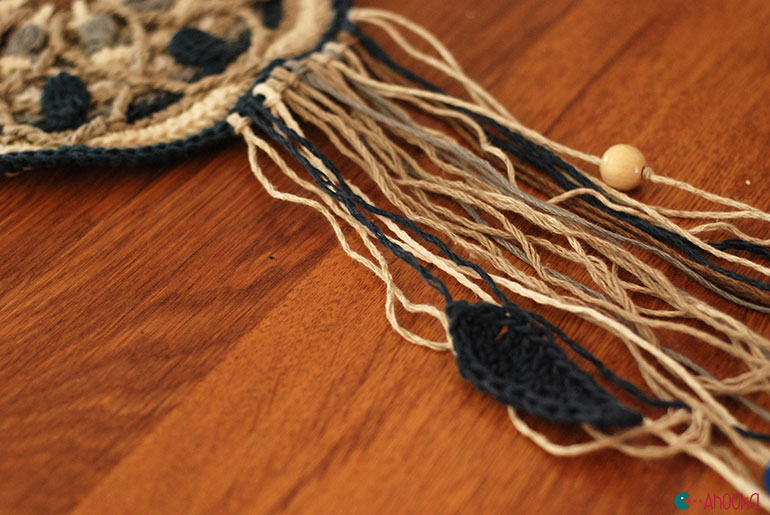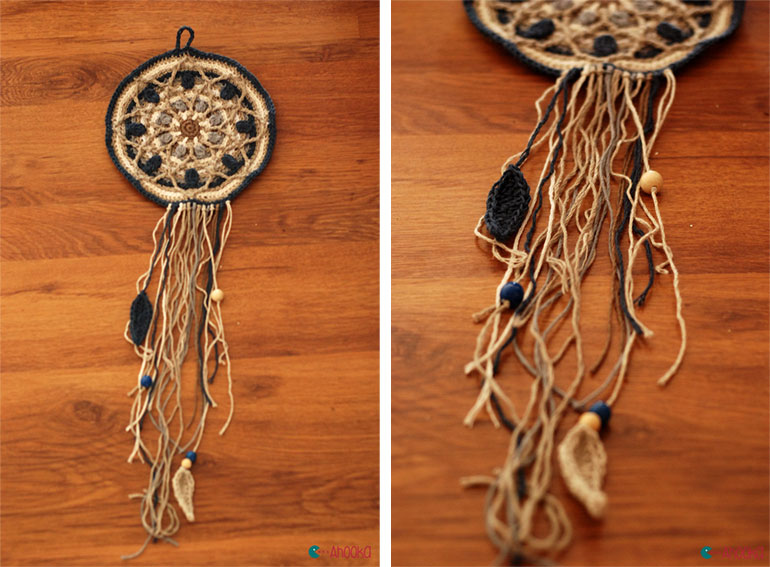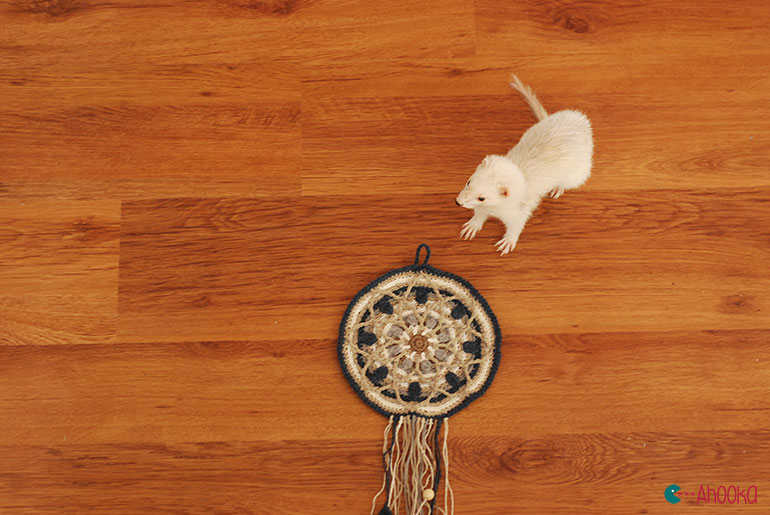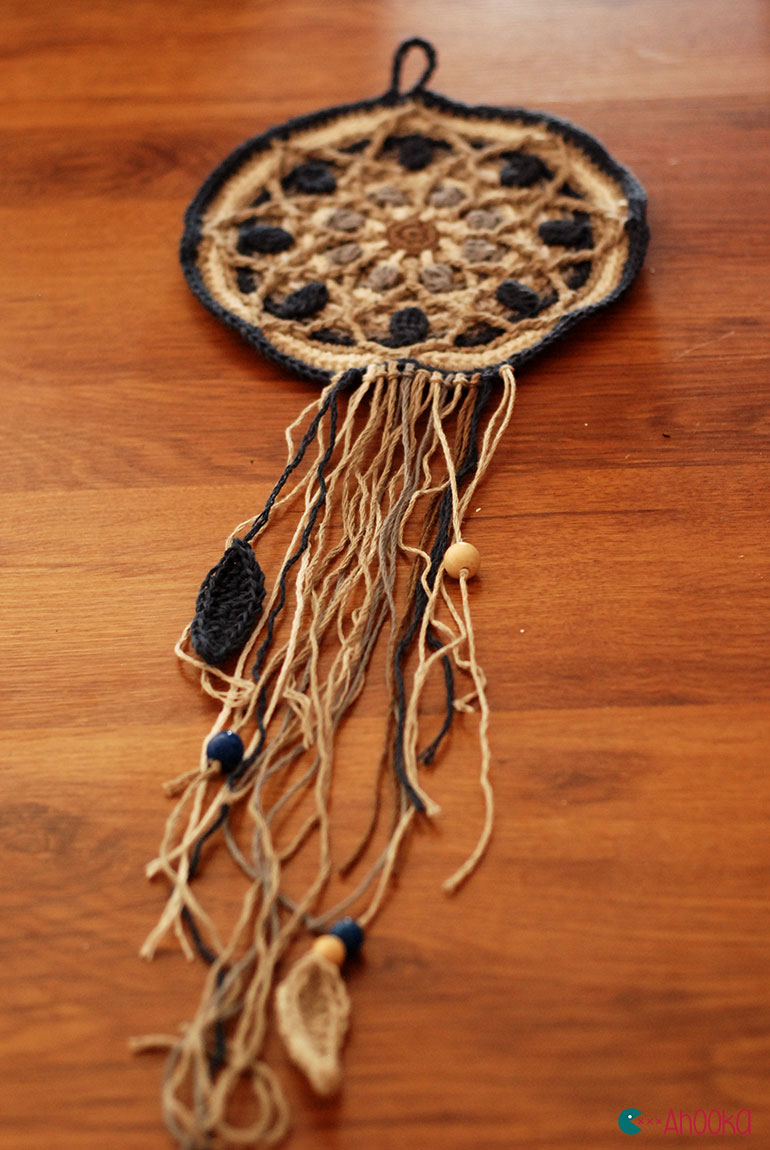 Material

– An overlay crochet mandala : the overlay technique insures that your mandala would be more rigid. I used a pattern from Lilla Bjorn, available, and only crocheted the center of it. Plus, I chose to crochet it with Drops Bomull-lin : a linen and coton yarn which makes it thicker.
Note :  Crochet a small chain on the last row of your mandala to be able to hang it. 
– The same yarn used for the mandala
– Some beads
– A crochet that match the yarn you chose.
1. First, cut some piece of yarn with different lenght and color and attach them to the bottom of your mandala.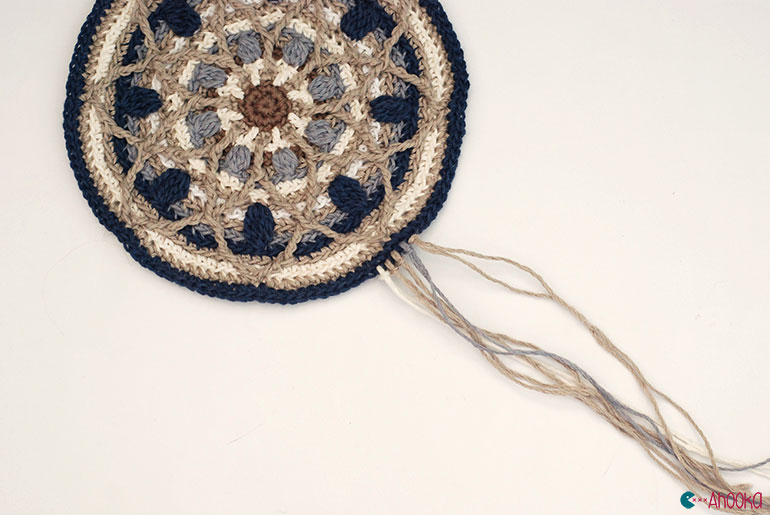 2. Then, thread some beads and make a knot to secure them. 

3. Crochet a feather :
– Chain 13 leaving a very long tail at the beginning (it will be used to attach the feather to the mandala) 
– Slip stitch in the 2nd chain from hook then : slip stitch, 2 single crochets, 3 half double crochet, 3 double crochets, 1 half double crochet and 3 single crochets in the last stitch. Continue on the other side of the chain as shown in the second picture : 1 half double crochet, 3 double crochets, 3 half double crochets, 2 single crochets, slip stitch 
– Fasten off and weave in the ends.
Attach the feather to your mandala with the yarn left at the beginning.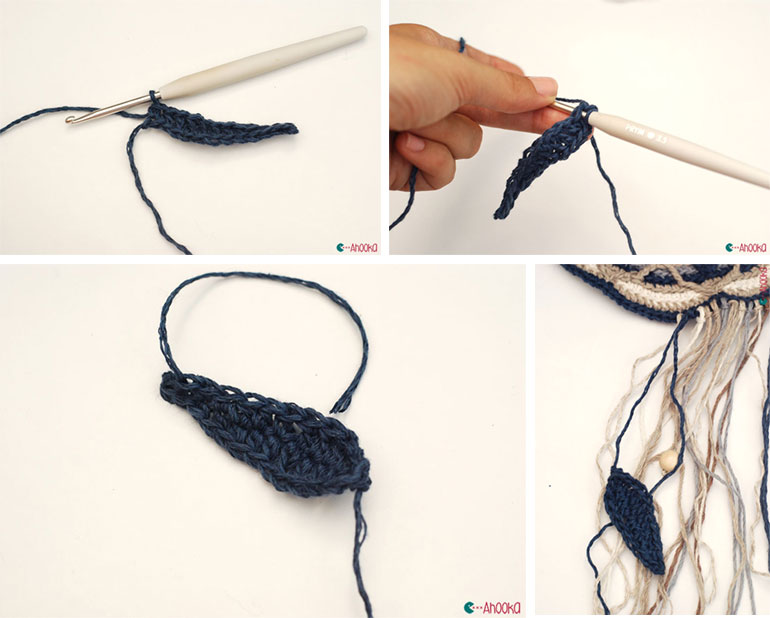 4. You can add as many feathers as you'd like. Try adding some beads before attaching them.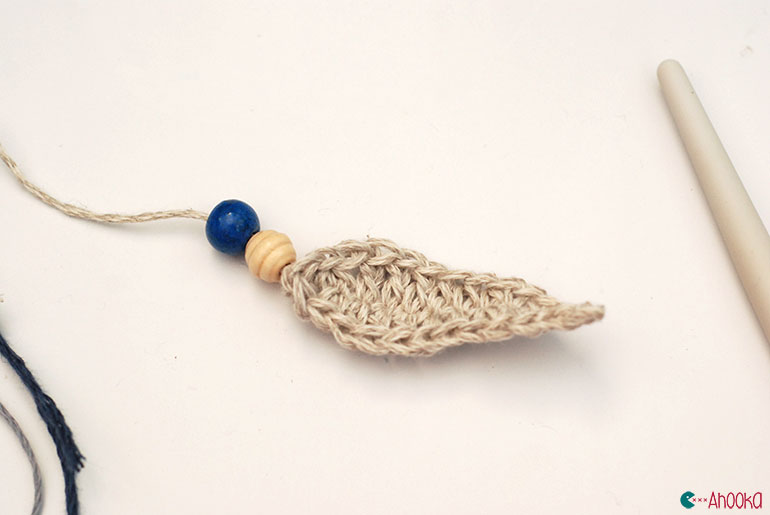 That's it ! Here is your 100% crochet mandala !