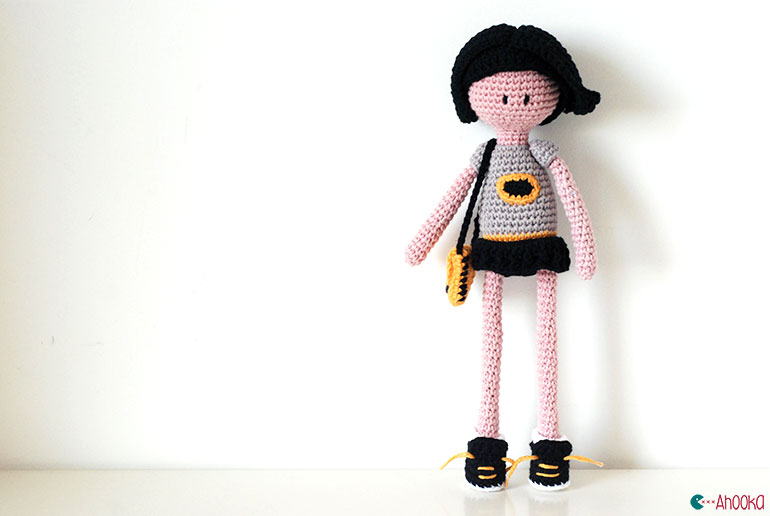 I promised that Super Namdoll wouldn't be the last of her kind, here is the second one, her best ennemy, Bat Namdoll :)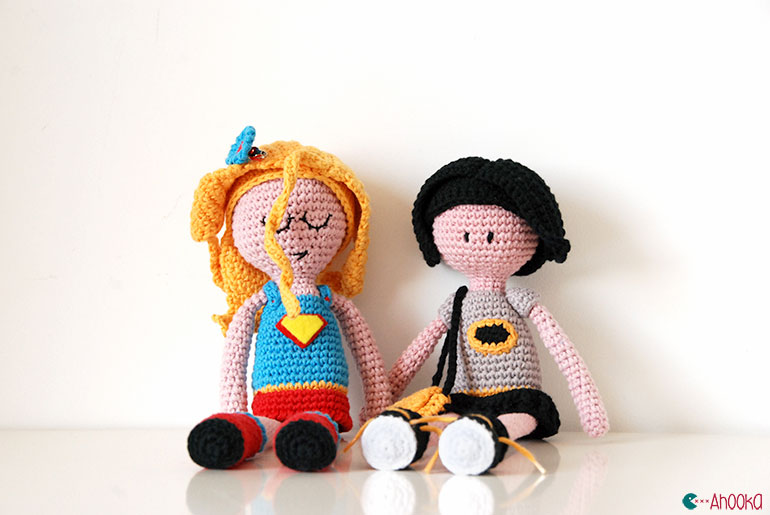 While Super Namdoll is a trendy little girl, Bat Namdoll likes her sneakers better then high heels.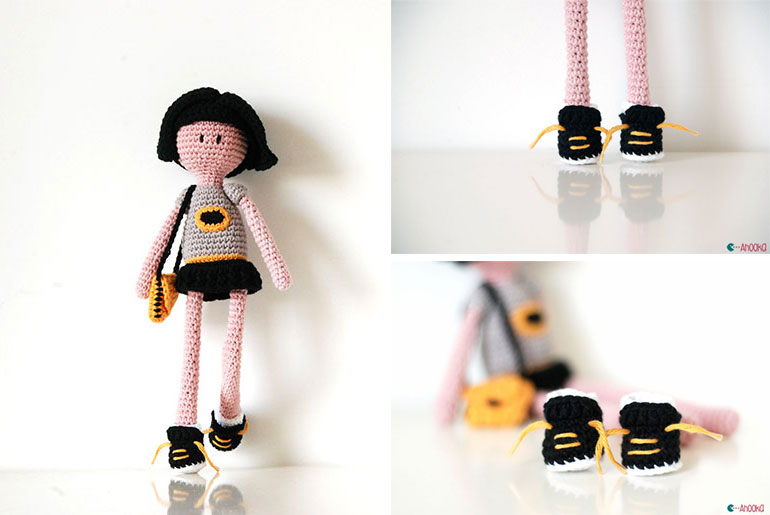 She never leaves without her shoulder bag :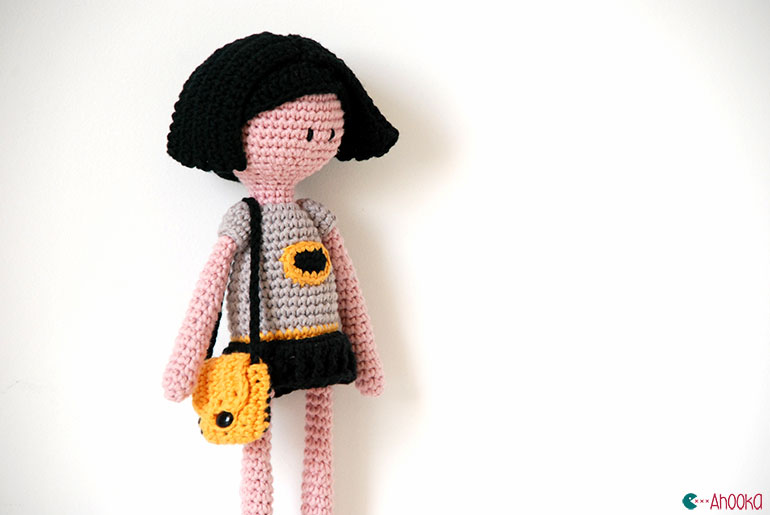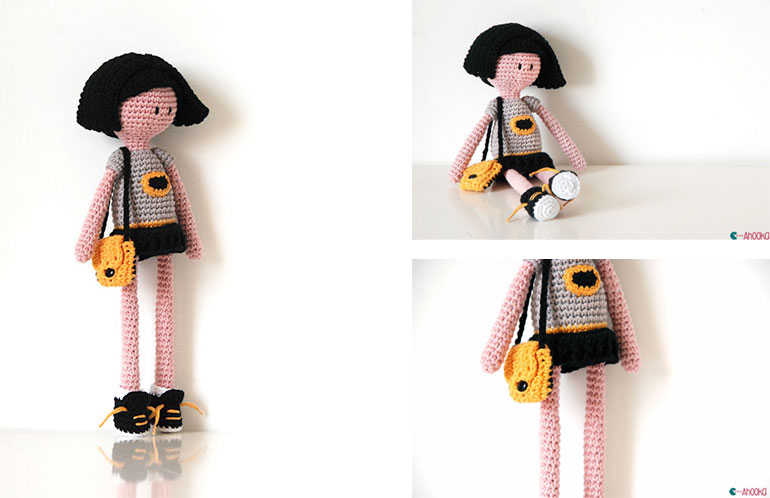 As promised, all the accessories fit both Namdolls, from the hair to the shoes !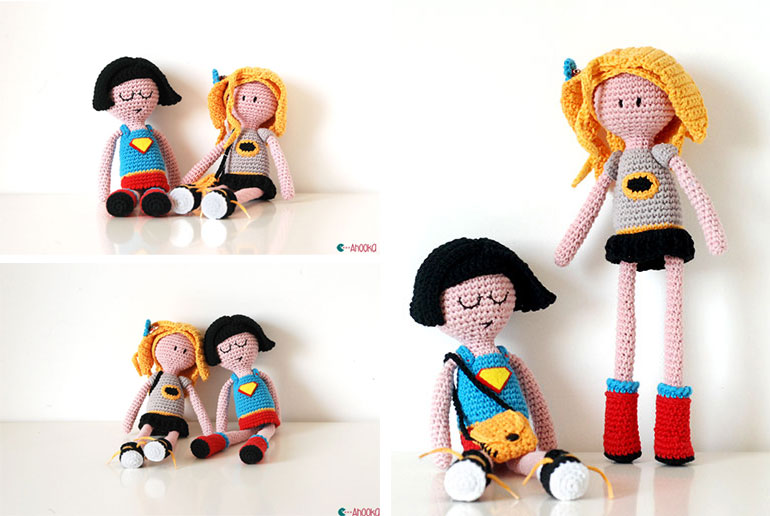 As for Super Namdoll, Bat Namdoll comes in two different size.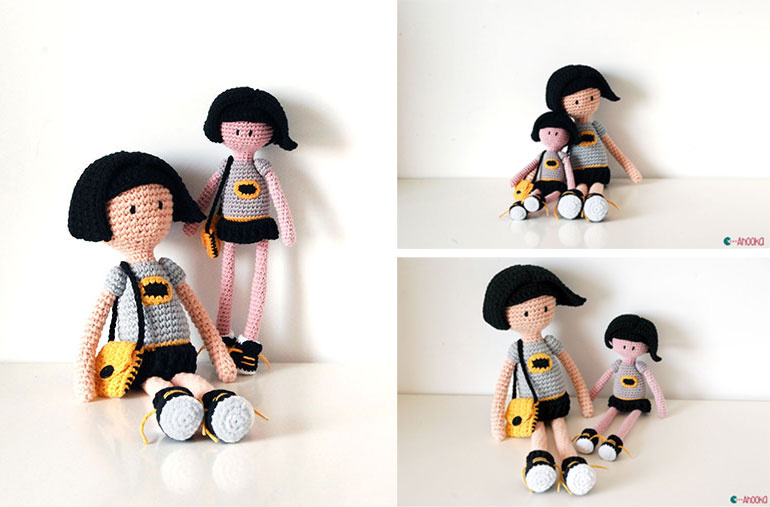 Here is the "family" united, eagerly waiting to see the Batman vs Supeman movie.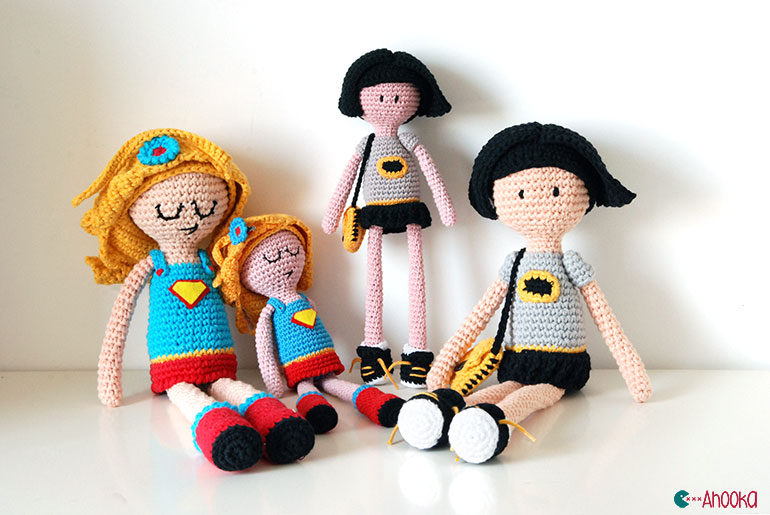 In the mean times, many other Namdolls will join them :) 
Bat NamDoll pattern is now available on Etsy ! It includes :
• Row by row, easy to follow instructions
• Ticking boxes to help you get your bearings
• More than 80 explanatory pictures
• Step by step tutorial for making neat color changes, and stripes and invisible finish.
• Front post double crochet instructions
• Step by step pictures to embroider the eyes
The download includes both English and French pattern.
I hope you'll like Bat Namdoll as much as Super Namdoll, I wouldn't like to make her jealous :p