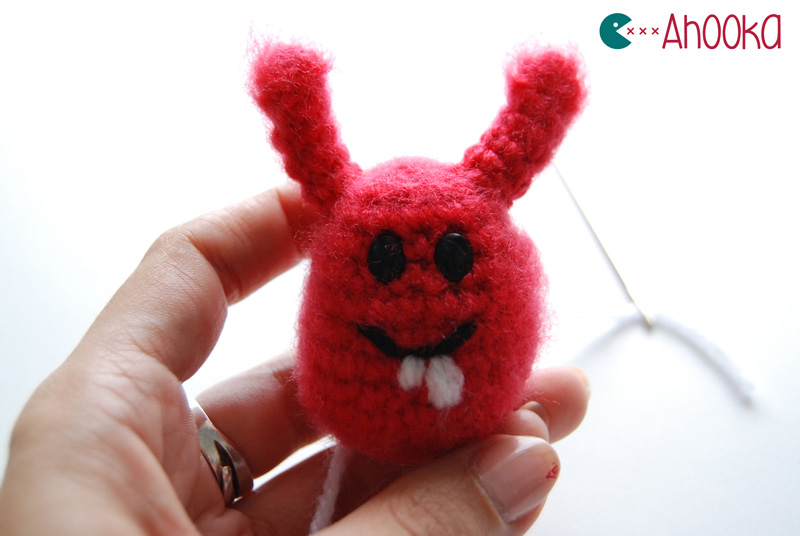 When I first started making amigurumis, my biggest problem was to deal with embroidered details. 
Generally, when you follow a pattern, you are told to "embroider the mouth and nose" ("and sort it out for yourself"). But when you don't have a clue how to do it, it's not that simple ! You don't know how to attach your yarn and you can ruin hours of work by embroidering rough details.
Here is what I learned since then.
Key to the success : proper material
I had a quick word about it when I told you about my experience with Totoro : DON'T try and embroider with a tapestry needle and bulky yarn. Unless you want to embroider details on a 6ft tall amigurumi, that's NOT a good idea. 
The tapestry needle is doing the job when you need to join 2 parts of your amigurumi and that's because you insert it BETWEEN stitches.
But when you want a detailed embroidery, you want to insert your needle INSIDE a stitch. That's when your tapestry needle will ruin everything, making big holes where you certainly don't want them. It's cruelly lacking precision.
Now that I have told you what you don't need, here is what you do need :
– Embroidery floss
– Embroidery needle – because they have a bigger eye
– A pair of scissors
And that's it.
Let's do it then !
Step by step instructions : a bunny surgery
In order to illustrate this tutorial, let's get a bunny guinea-pig.
(you can find the pattern here if you d'like to use the same base as mine)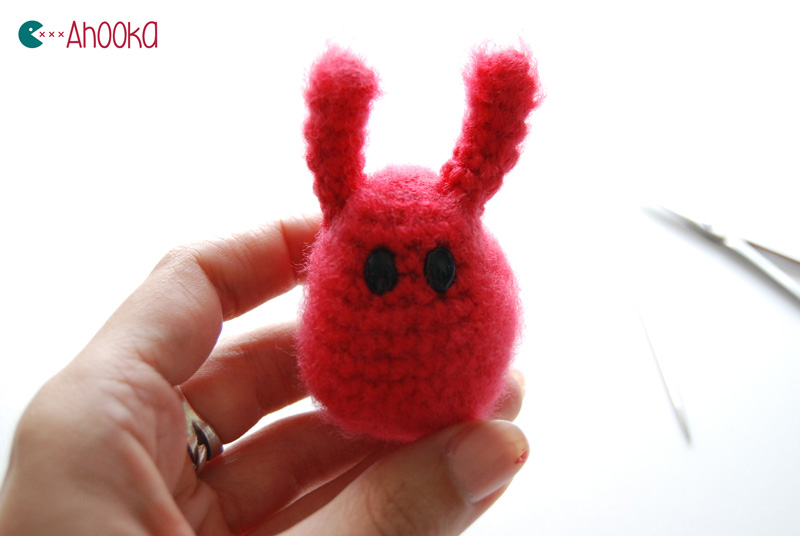 Note : No, I'm not a schizophrenic. Yes, this tutorial is made with everything I told you not to use : a tapestry needle and bulky yarn :D
That's only because it shows much better in pictures and also because my bunnies don't need that much details. Just remember that you need to adapt your needle and thread to the level of detail you need. 
– Cut a long strand of yarn.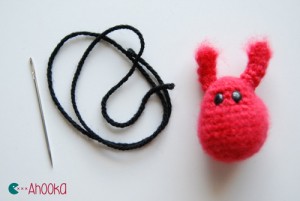 – insert it in your amigurumi from the back and let the yarn hang a bit.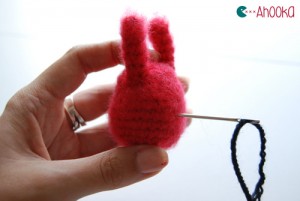 – Pull your needle through your amigurumi to the starting point of the embroidery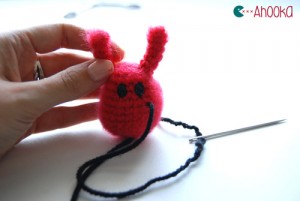 – Embroider the detail you want (here, the mouth)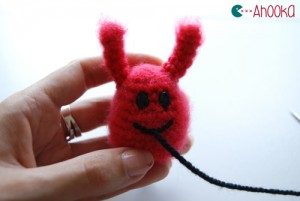 – When you're done, go through your amigurumi again to reach the exact same place where your yarn is still hanging.
– Tie in a knot and cut the excess of yarn.
– Push the knot inside your amigurumi with your needle.
It is very important to get the yarn out at the exact same place it went in, or you wont be able to push the knot inside the amigurumi ! 
Proceed the same way for any other detail you'd like to add :
Aaaand you're done !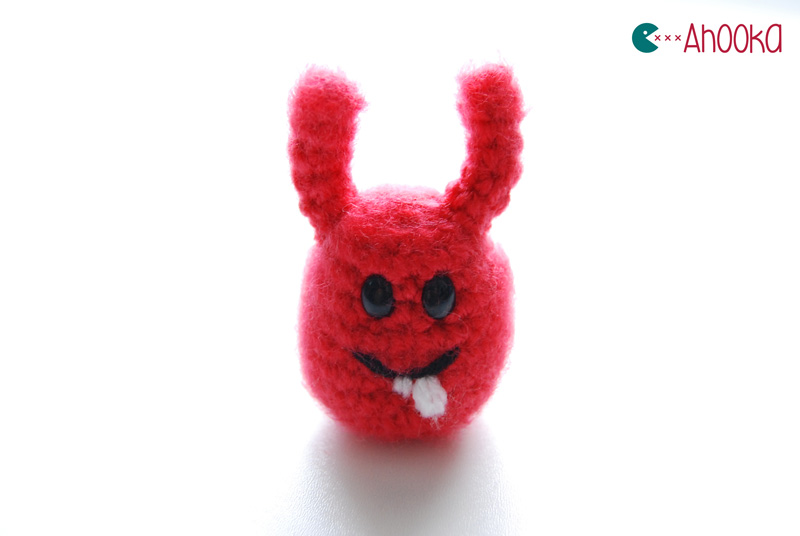 If you know tips and tricks too, feel free to share them in the comments !