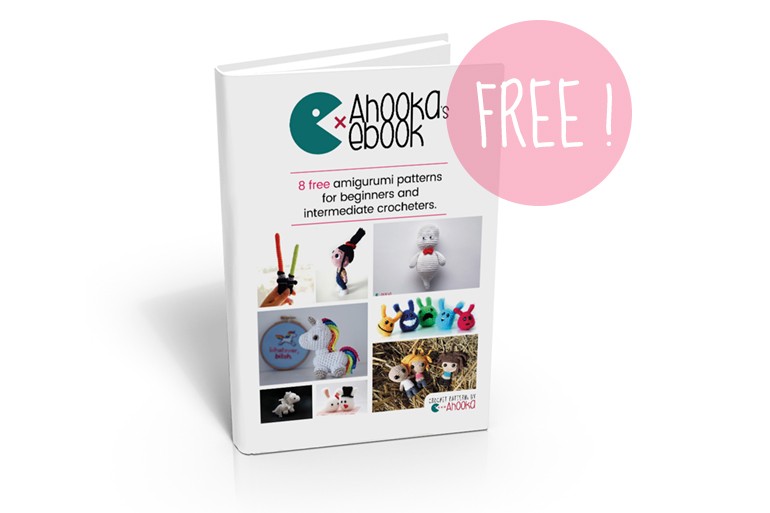 I've been working on it for a while now, that's it ! It's finally done ! 
It's a great pleasure for me to present you, and more importantly, to offer you my brand new eBook !
But what's in there?
8 amigurumi patterns, and tutorials to help you make them :
Mad fluffy bunnies
An extremely simple pattern, perfect for beginners, infinitely customizable !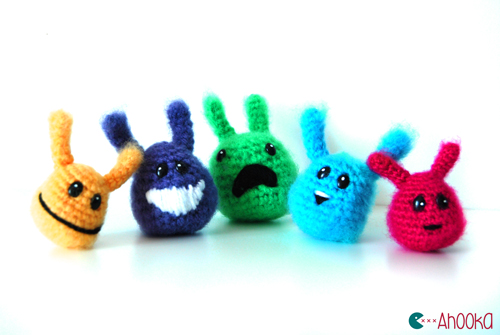 Valentine bunnies, Edmond and Sydonie
This pattern uses the basic instructions of the mad bunnies, then goes further. It's the perfect gift for every lovers ♥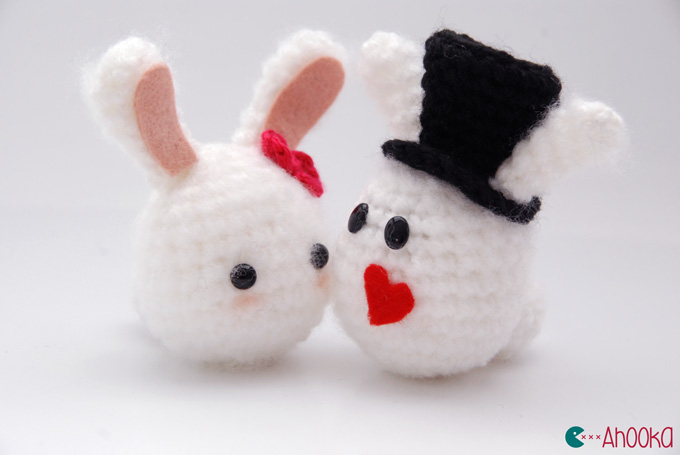 Tinycorn, the tiny rainbow unicorn
Tinycorn's reputation is well established. Day after day, I receive Tinycorn pictures from all over the world. They immediately join the Unicorn Kingdom on Facebook. This pattern is a bit more challenging, but is still accessible and very rewarding if you begin with amigurumis !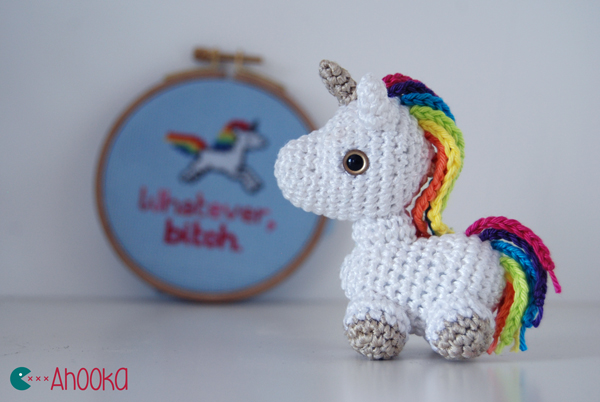 Tinypegasus
Tinycorn's cousin, she F-L-I-E-S ! This pattern is an add-on to the previous one.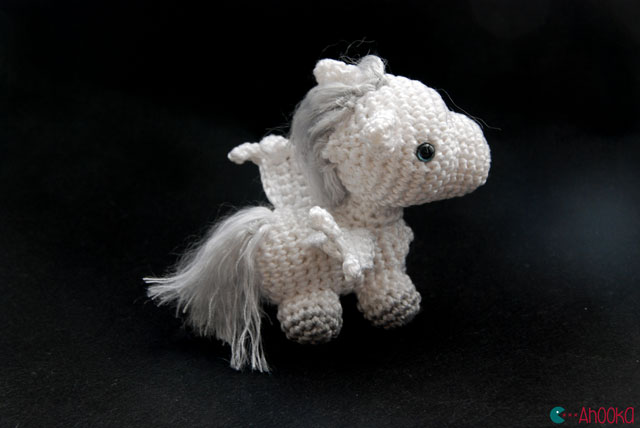 Ghosty, the classy little ghost
Ghosty is Casper's cousin. This pattern is really easy to make, no complicated stitches whatsoever. You'll just need to know how to make double crochets for the tie bow.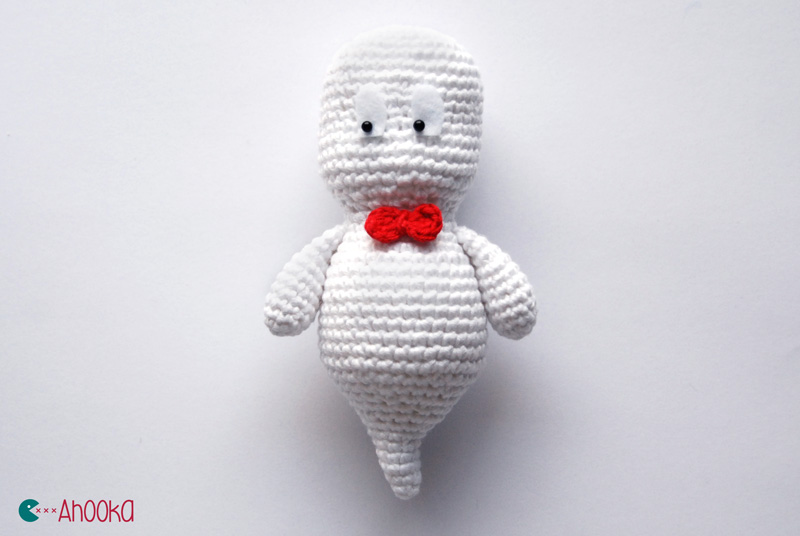 Star Wars Lightsabers
Perfect gift for any Star Wars fan, this pattern is a bit more of a challenge…But it's not THAT complicated. It requires to sew several little pieces together, and to embroider some details. It's ideal to put the tutorial "how to embroider your amigurumi detail" into practice.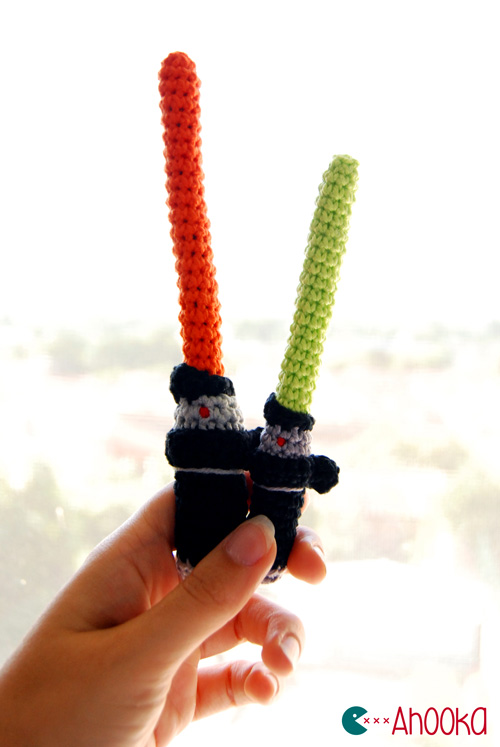 Minibuddies (boys and girls)
Do you remember the zombie minibuddies? Well, these are the same, but with more flesh and bones ! This pattern puts into practice both invisible finish and color changes tutorial (included in the eBook). It explains in details how to make the girls and their hair version and the boy version too.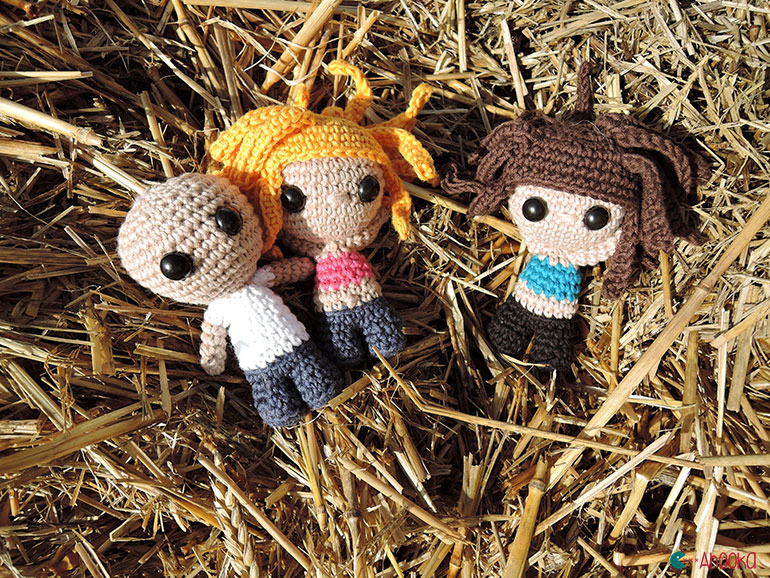 Agnes (Despicable me)
The real challenge is for the end ! This pattern gathers all the previous patterns pitfalls : embroidered details, plenty of color changes, invisible finish of, pieces to sew together. Perfect to put everything to a test ! Totally worth it, isn't it?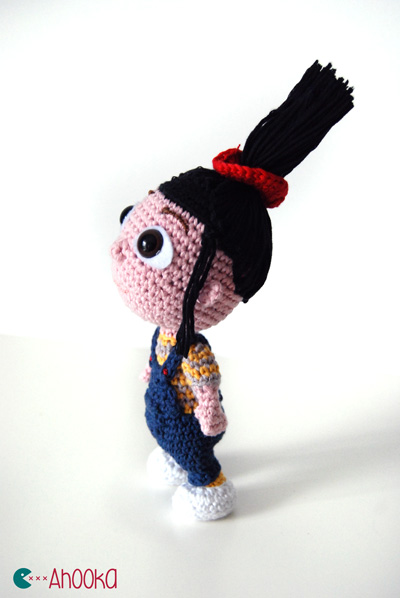 But also :
Tutorial : invisible finish 
No more ugly step at the end of each piece. 
Tutorial : invisible color changes
Really invisible color changes ! Say goodbye to these big old steps, and weird stitches.
Tutorial : embroider you amigurumi details
Where to insert your thread, how to attach it, everything you need to know for making neat and solid embroideries. 
If you've been following me for a while now, you certainly already know some of these patterns. Not only have I revised and improved them all, but they are now also printers and tablets friendly. 
+ :
Row by row clear and accurate instructions.
Ticking boxes to help you get your bearings.
Hundreds of explanatory pictures.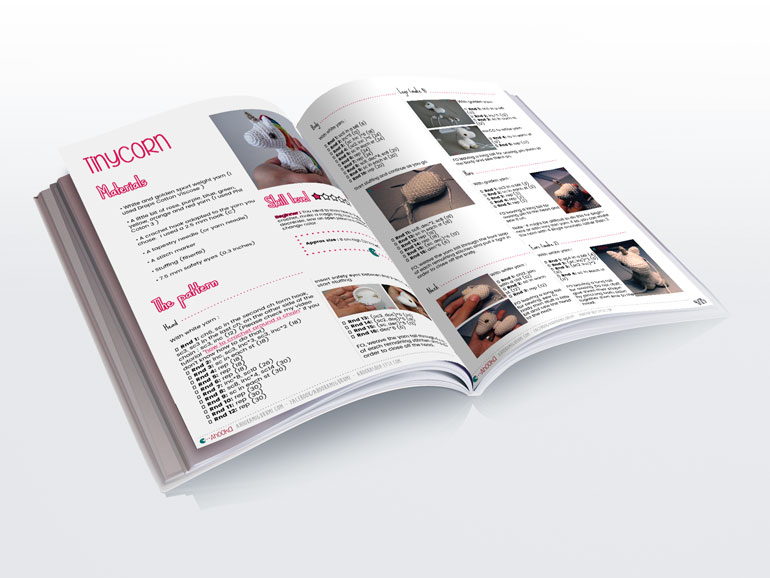 And all of it,
for free

! :)

I did put my heart into it, and I really do hope you'll enjoy it ! :) 

 

Note : if you're already a subscriber to the weekly newsletter, you'll receive your copy by mail today ! (Don't forget to check your spam box if you didn't receive it by tomorrow)

 
Share with your friends ! It would be so nice of you.