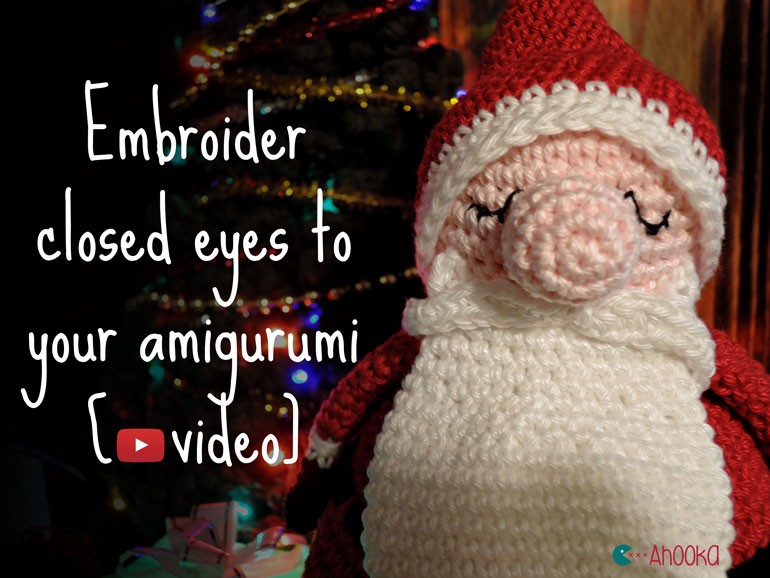 Bonus article today ! :) 
I had already explained  how to embroider your amigurumi details, but I think a short video could be nice as well ! 
So here is how to embroider closed eyes on your amigurumi. And of course, this also works with other details, like the mouth for instance ! The tutorial is made on Resting Santa, Pattern available here  !
A bientôt !