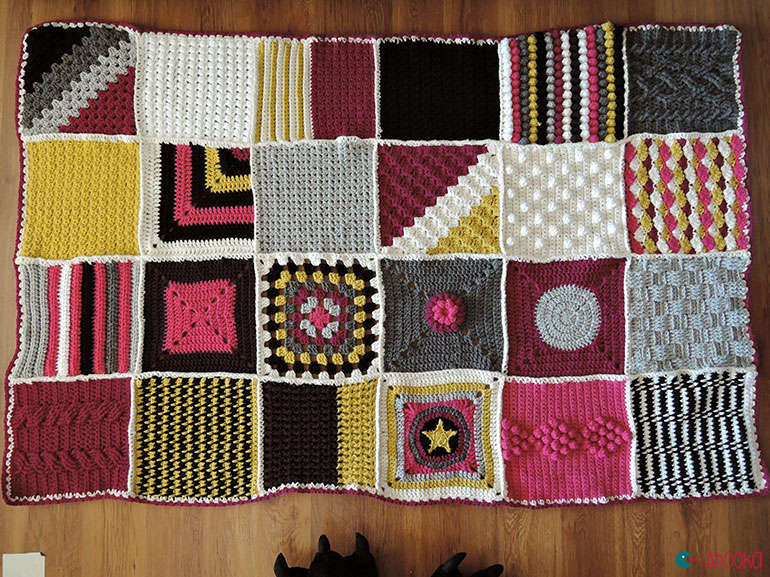 Sometimes, an idea pops out in your head, then stays cozy in there for a while, until it's grown enough to become concrete… Just like a baby actually :p
This particular one started when I read a French blog post about a knitted patchwork afghan a few months ago.
Then, it grew when I ran into the Proyecto Colcha 2.0 from De Estraperlo blog.
It grew again when I discovered the soft 100% acrylic Katia Alaska yarn ! (Yes, I'm a bit jealous not to live in the United States you know, where there are zillions of acrylic yarn to chose from ! I don't know why but here in France, there is mainly coton and wool yarn… And sadly, I'm allergic to wool ! ) 
Finally, it grew again when my grandma got me those amazing vintage crochet magazines from her attic ! A real goldmine ! 
And that was the time when THE idea, decided to become concrete. Be warn though ! When the baby wants to come out, you can't do nothing to stop it ! :D I tried to explain it that I had work to do, I had patterns to write and so on, but all I got from it was a tiny compromise : I would only make one square per day, no more !
And that's how I started with the Proyecto Colcha squares : 
I liked them a lot, but I didn't want to make twice the same square, so that's when I started to go through my newly acquired vintage magazines to find some new stitches : 
I also improvised some of them, like the one with a star in a circle one which you might have recognized :) or the one with the back and front post double crochet ribs (which I totally got wrong, naively thinking that it would go back to a square shape with a good blocking !). Then I also added some classics like the granny square. 
As for the final touch, I really wanted to add some textured square, and learn how to make beautiful cables. I had already made some but nothing too fancy ! Then I found this afghan by Crochet Gypsy that looked perfect to me ! (I gladly spend a bit of money on patterns that learn me new things :p). And here are the 2 last ones ! 
I made a bit of blocking every other day to be able to assemble the afghan as soon as I would be done with the squares !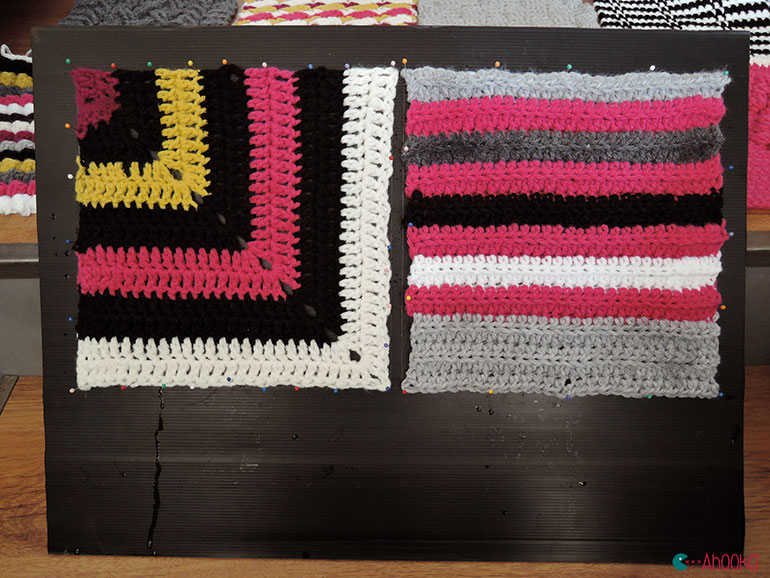 And here goes the assembling !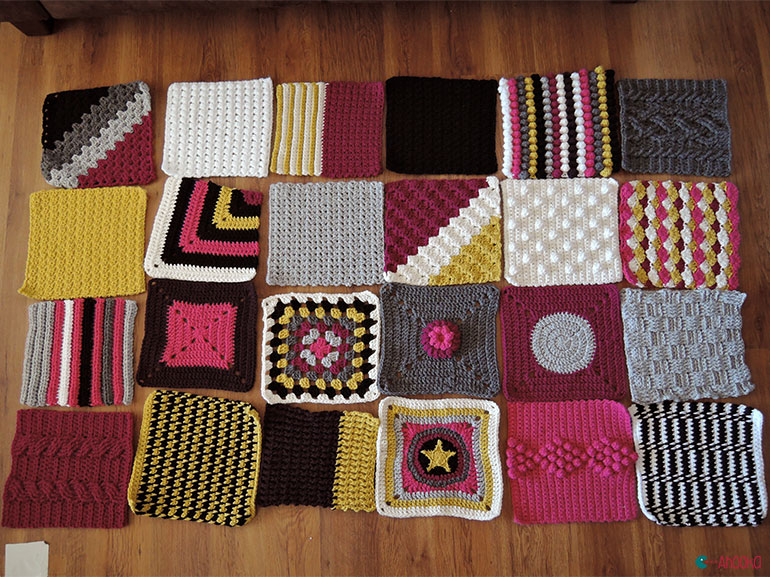 I started with the width :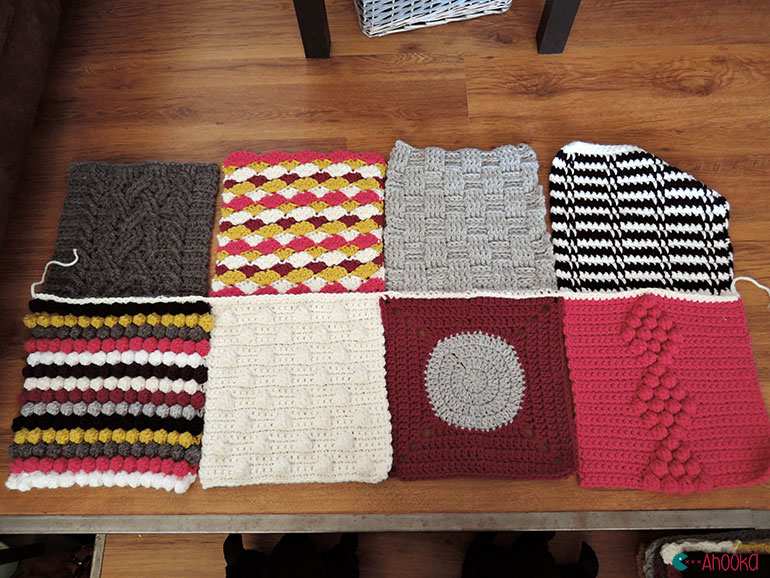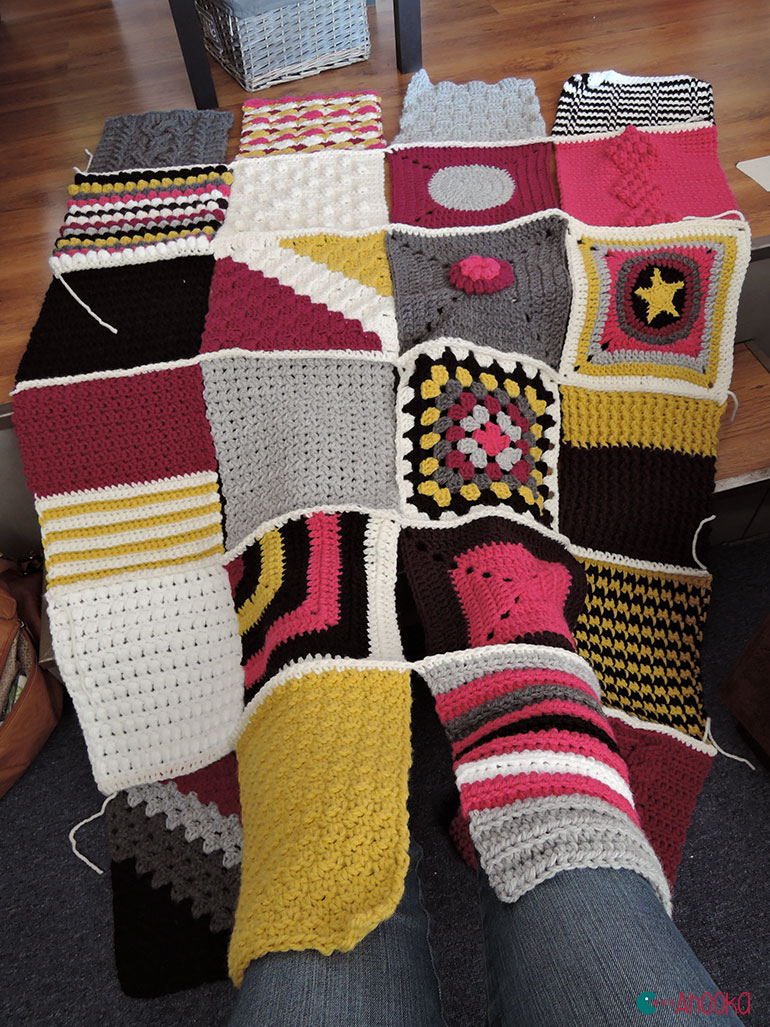 Then went on with the lenght :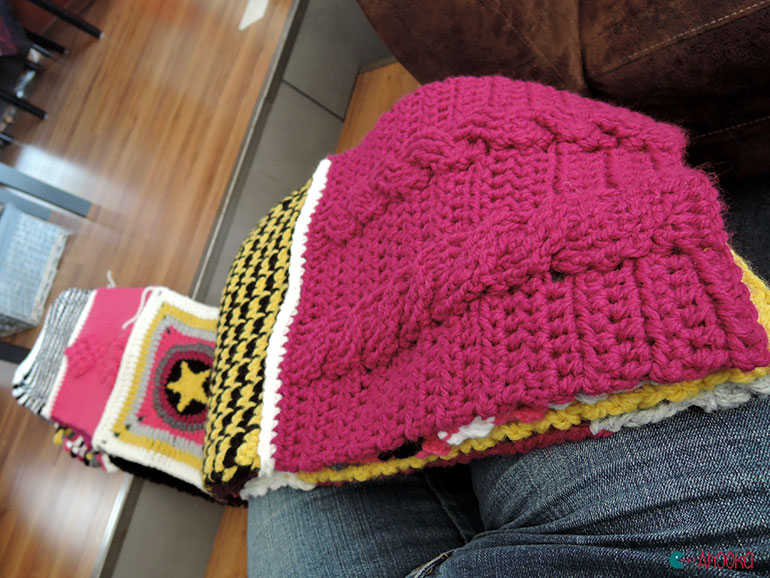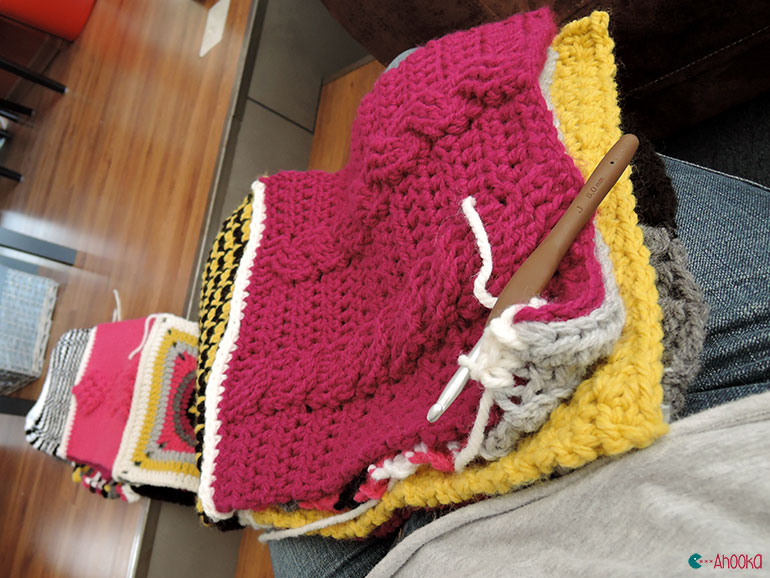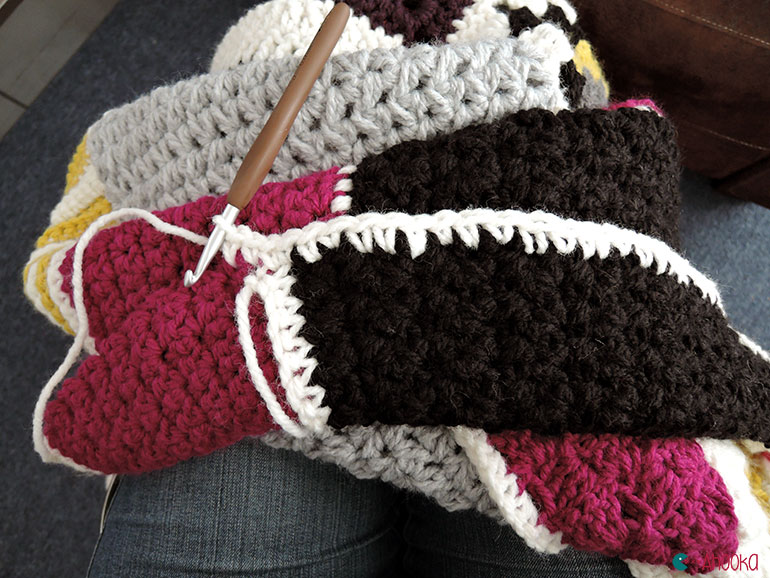 And finally the border !
And that's it !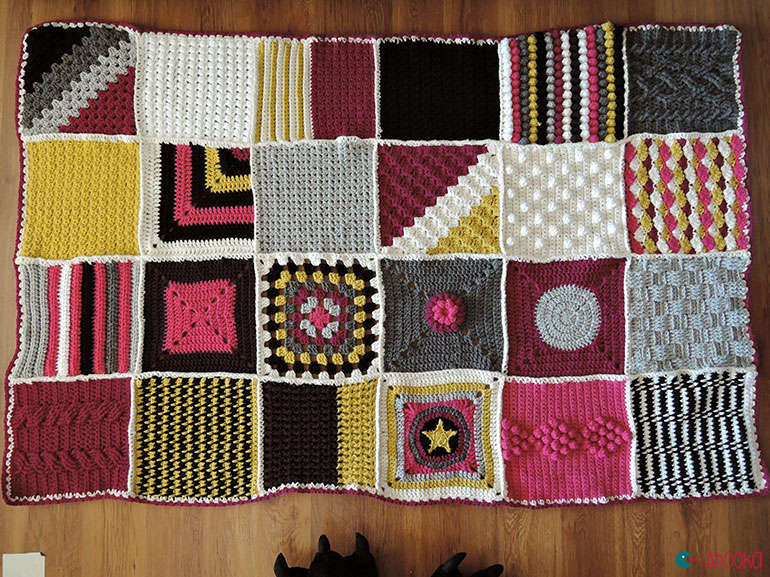 Of course, I know that my afghan is far from being perfect with all my experiments and all ! But I love it like that :p Just like a little bird with a missing leg ^^  
And, it seems that I'm not the only one to like it ^^