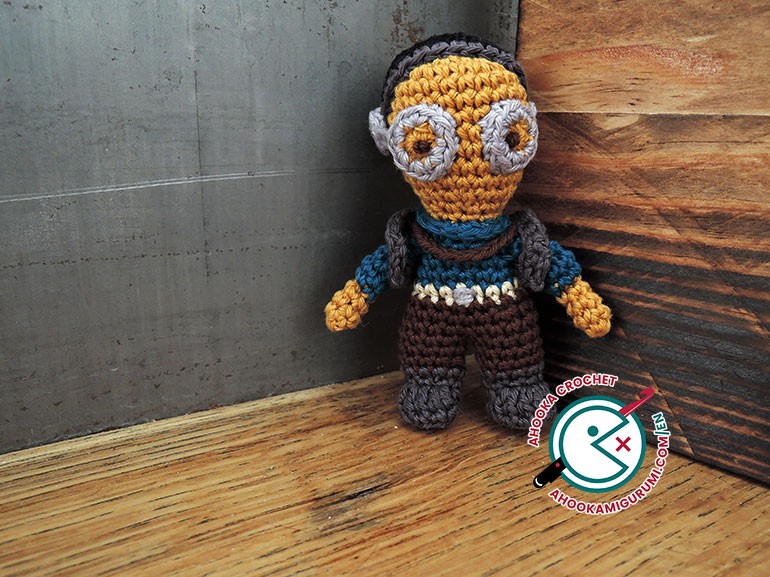 I should warn you again… If you can't stand reading the word "Star" next to the word "Wars", you'd better come back here in March. I just can't stop !
Maz Kanata was my absolute favorite character in Star Wars : The Force Awakens. As soon as I saw her, I knew she would be perfect as an amigurumi, with her big glasses and her nice jewelry ! I tried and remember all the details I could, from her clothes color to the height of her boots and the size of her head so I would be able to reproduce that as soon as I got home.  
That was on December 16th, and there was still not a picture of her on Google, except for that small thumbnail from the movie poster.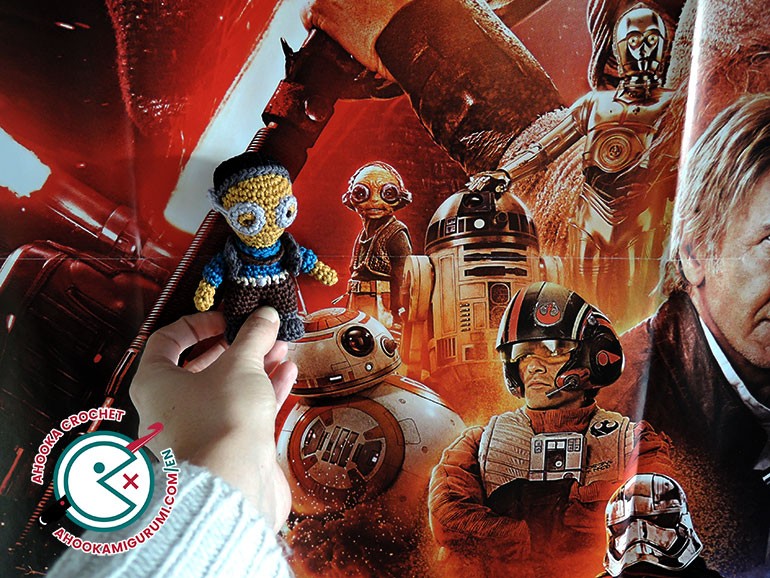 So, I went down to work, based on the memories I had from the movie. And the first Maz Kanata was born.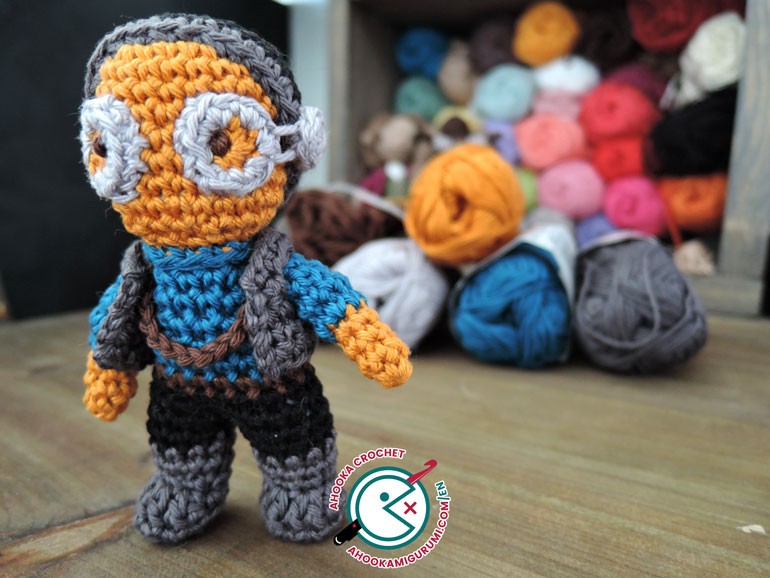 The torso was a bit too big, the head a bit too round, the boots a bit too high… So I started again !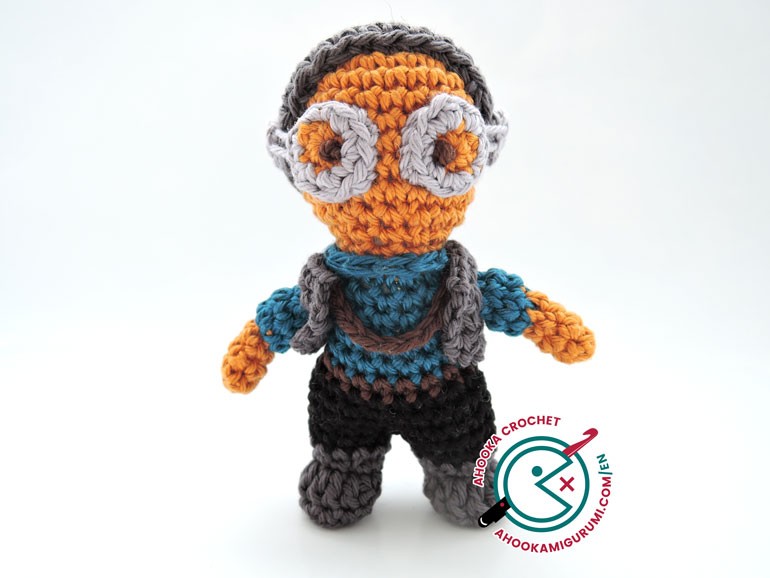 And that's it.
Well…
That's what would have been it if everything went as planned…But then, I fell in the stairs last Friday…Nothing too bad, except a big bruise that kept me from standing up and walking. So I couldn't take the photos I had planned to take and that postponed the pattern release. No that big of a deal… Until, I realized that a very detailed picture of Maz Kanata had just been posted on the internet…
Her skin was lighter, her pants were dark burgundy, her torso was much smaller, her arms longer…
I might be a bit fussy, but hey, that's my favorite character we're talking about ! So I couldn't come down to release my pattern like that…And I started again.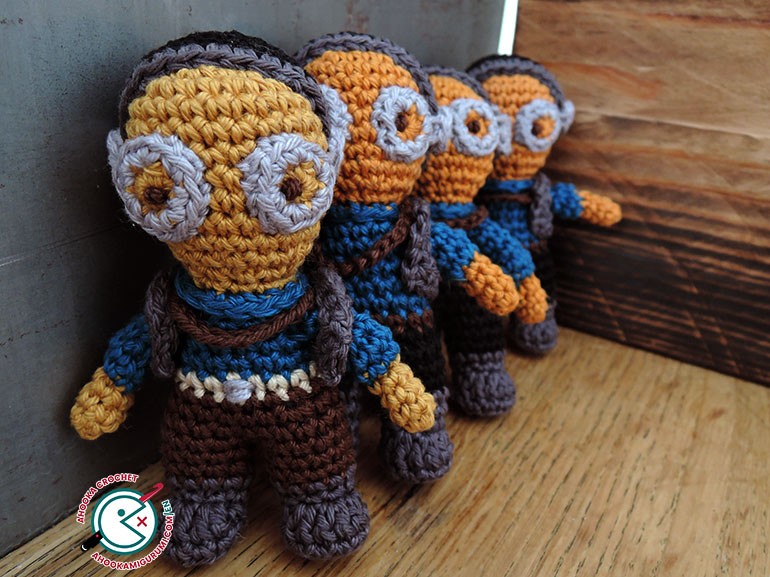 On Saturday, I also wanted to test what the pattern would look like with a worsted weight yarn instead of the fingering weight yarn I've been using for the amigurumi. Which I did, live on Twitch. Of course, I've tested it with the older version of the pattern so there are small differences with the amigurumi version, but you get the idea !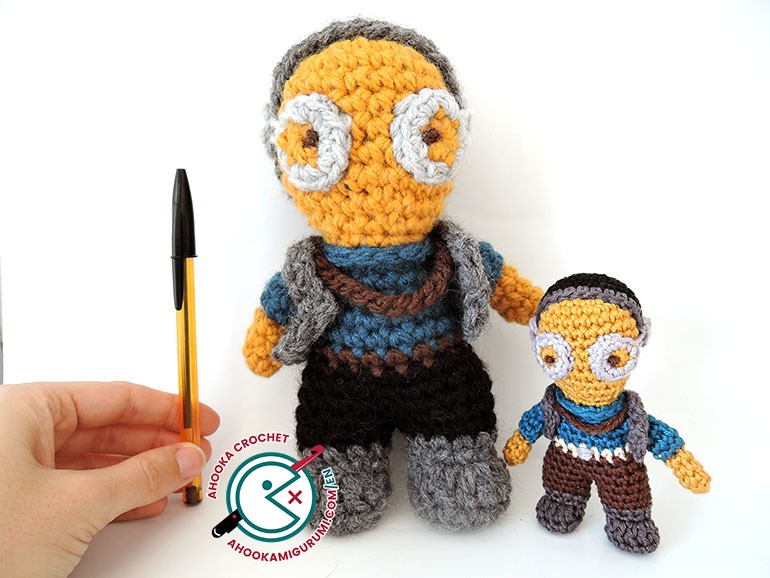 This confirmed that the pattern could be worked with any type of yarn. As the eyes are embroidered, you don't have to bother looking for the right safety eyes size ! I love the plushy version too, it makes me want to cuddle her so bad :D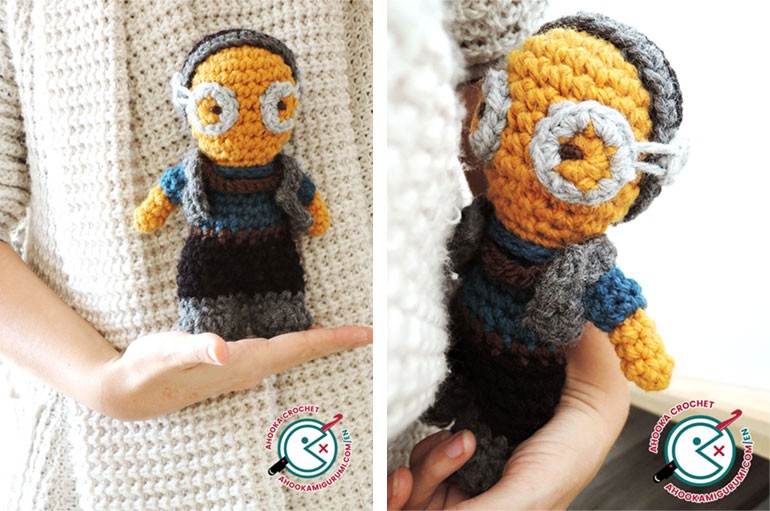 A while ago I posted an article about the pattern writing process. Well, here is the proof that it doesn't always go as planned !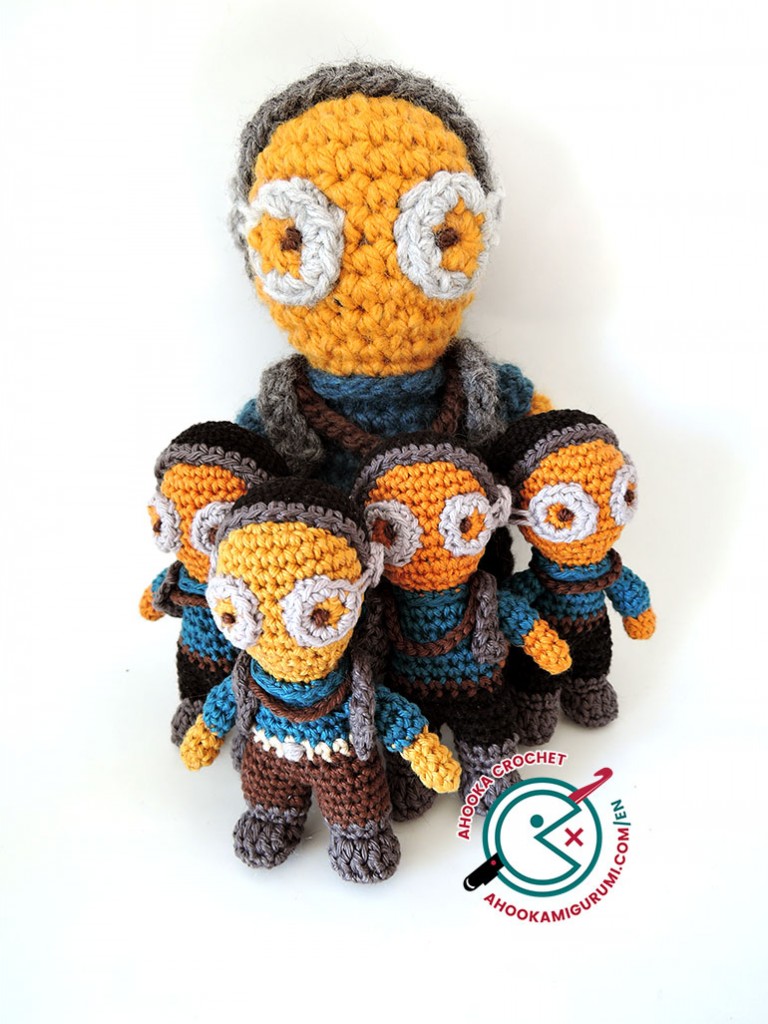 After all the fuss, I could finally take the photos as planned on Friday.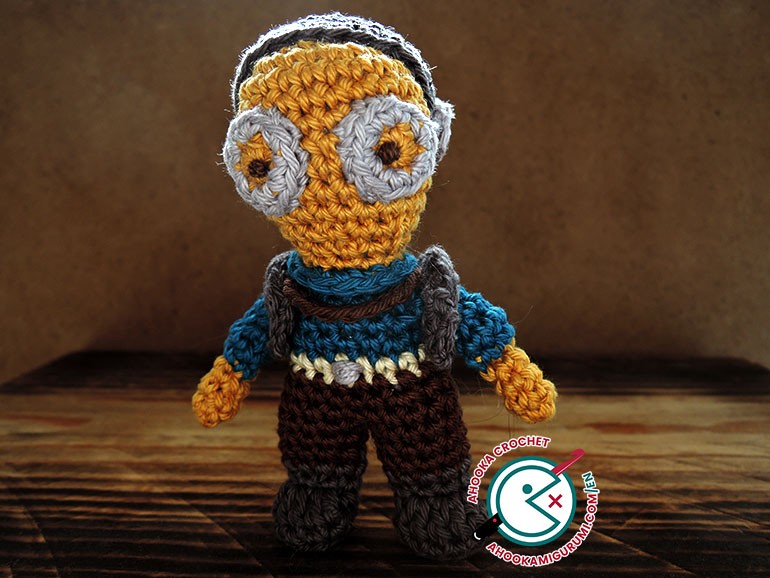 But, that hasn't been that easy either ! Have you ever tried to take pictures while in the same room as a fuzzy giant and an unruly droid?!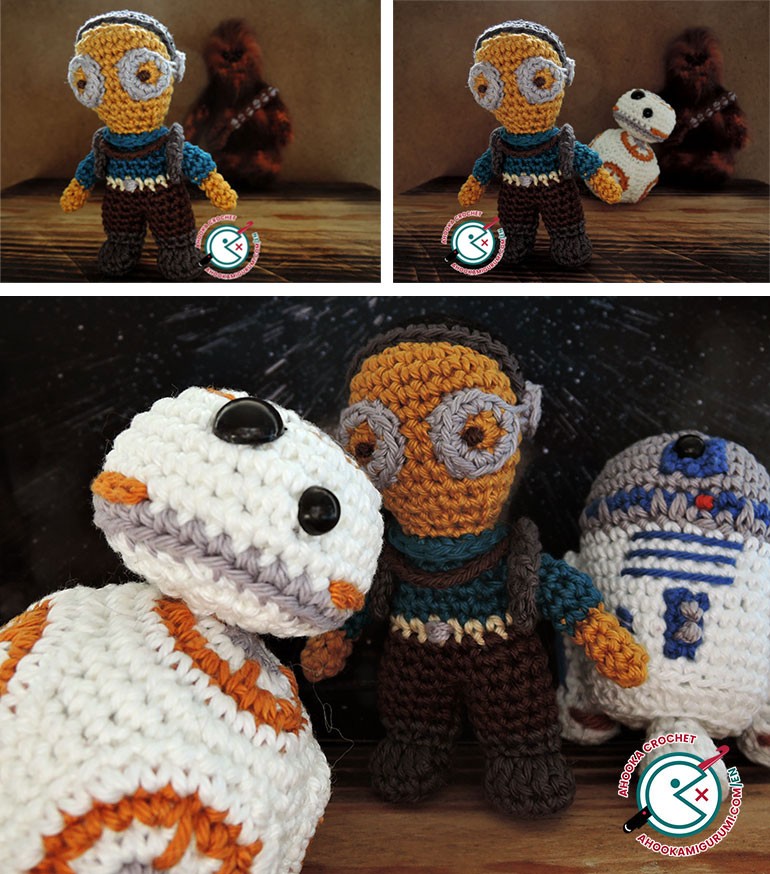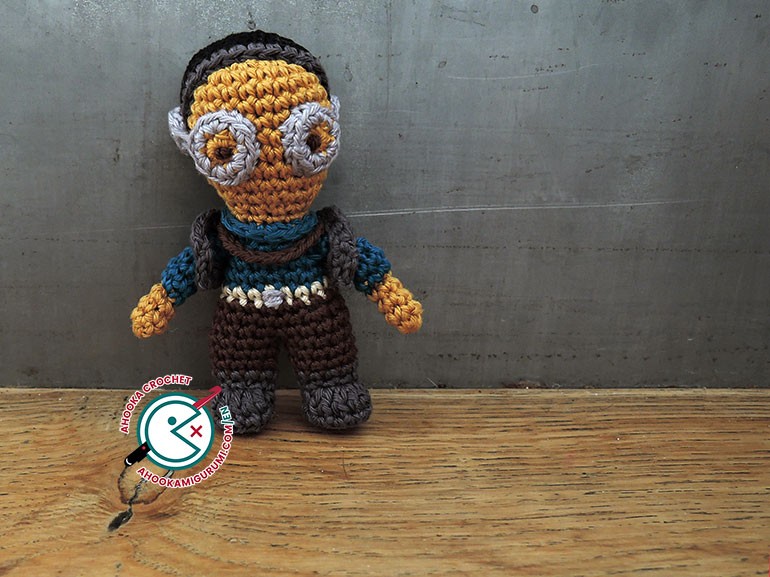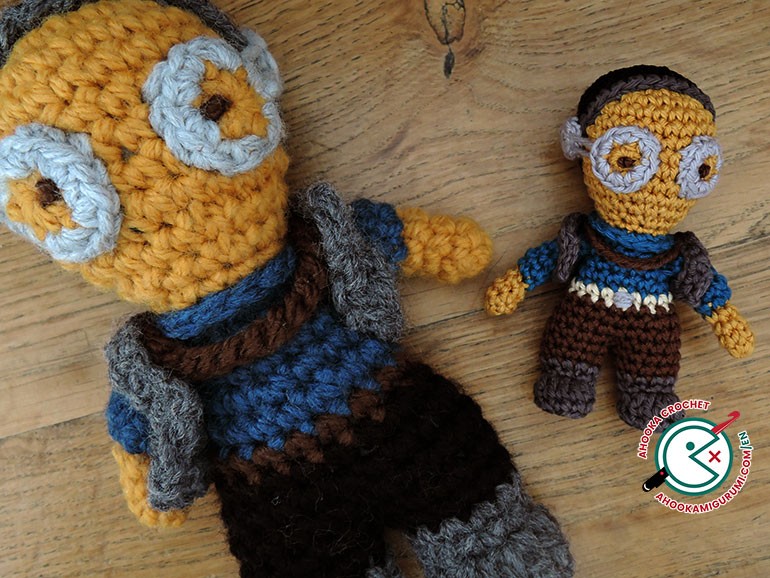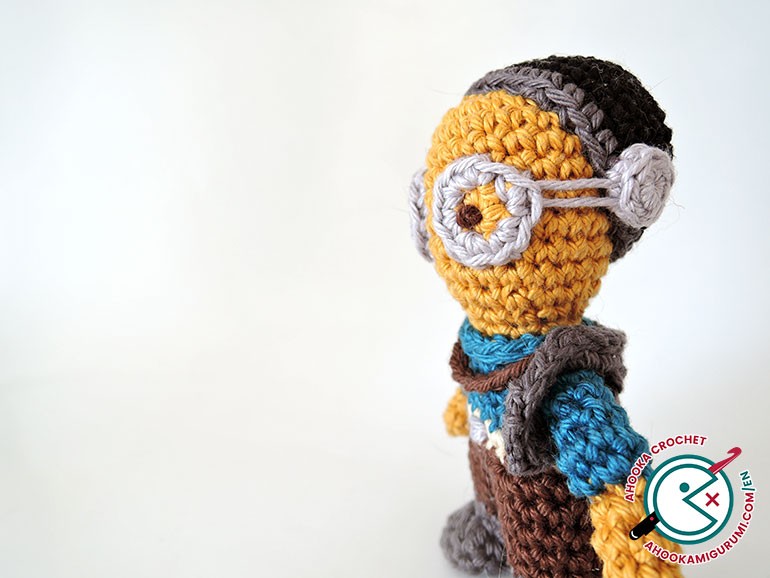 But hey, That's it ! Finally ! The pattern is now available on Etsy ! As always, it's very detailed, full of pictures and step by steps tutorials, I hope you'll enjoy it ! 
 See you soon !