Meet Pot Bear !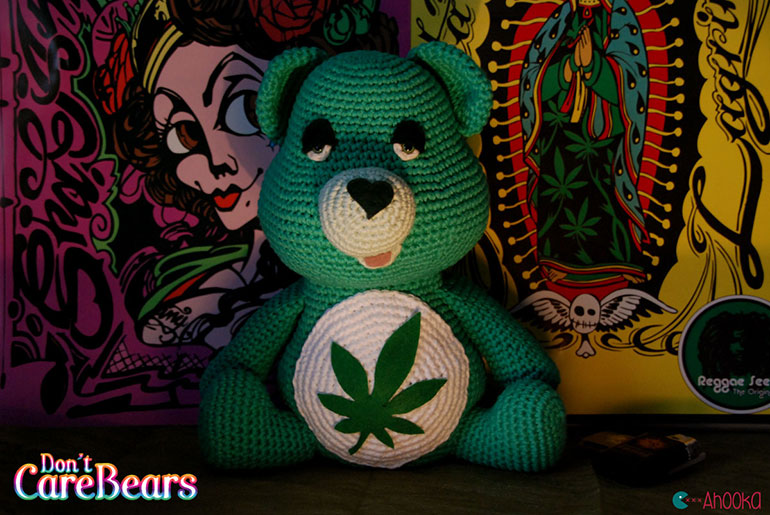 It is said that his name previously was Good Luck Bear and that he had a four-leaf clover on his tummy ! But, when the Kingdom of Care was destroyed by evil forces, the Care Bears had to take refuge on Earth. Deprived of their homeland energy, they slowly got perverted by the Earth and men's vices…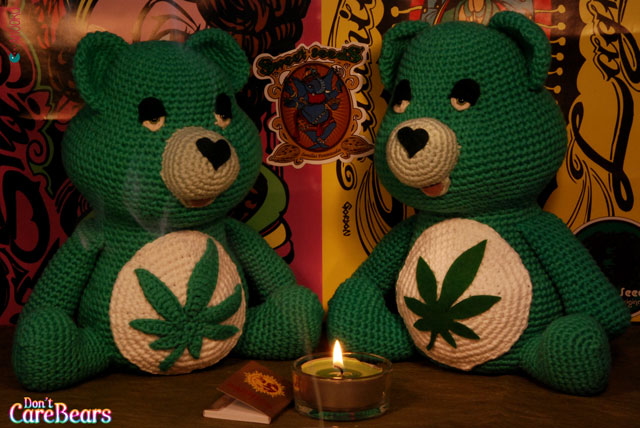 Good Luck Bear chose to live in Colorado and his tummy symbol, just like every others, started to mutate drawing from the local energy. Guess what shape it took…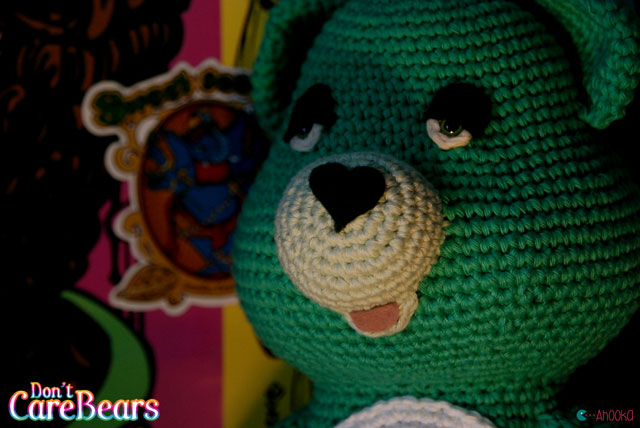 While Good Luck Bear lost a bit of his legendary luck, Pot Bear is the less stressed bear in the whole world. When you're feeling blue, his presence only will relax you and make you smile again (or burst out laughing… :p) 
No need to tell you how I loved working on this pattern ! I took my time (probably thanks to his no-stress aura :D) as I made his first prototype in october. Slimmer arms, thinner neck, better shaped snout and A LOT of Drops Paris skein later… He was finally born ! 
You'll find every pattern technical details in its Etsy listing in the Ahookashop !
Included :
– Felt details pattern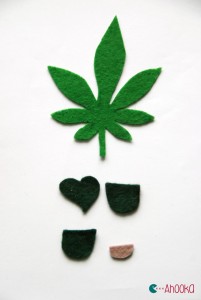 – 30 explanatory pictures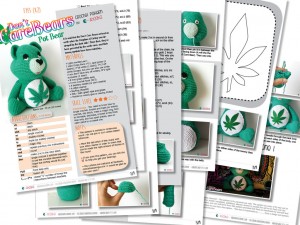 – a version with and a version without the crochet pot leaf (also available alone)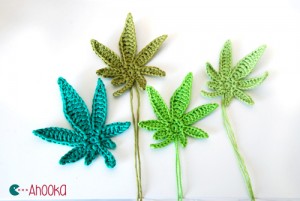 The pattern is available in English and French (both language included in the download).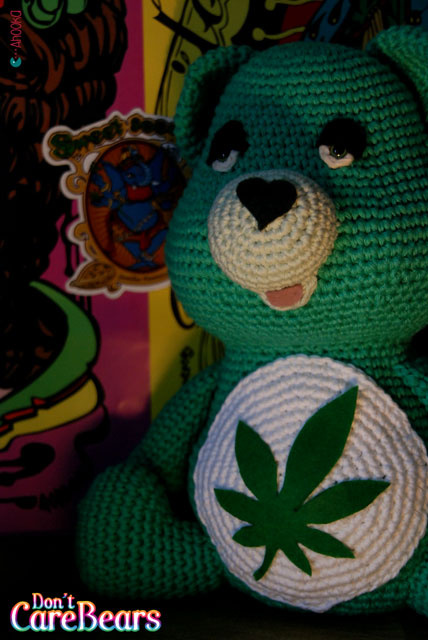 Anyway, I hope his smiling aura will work as far as your home :)