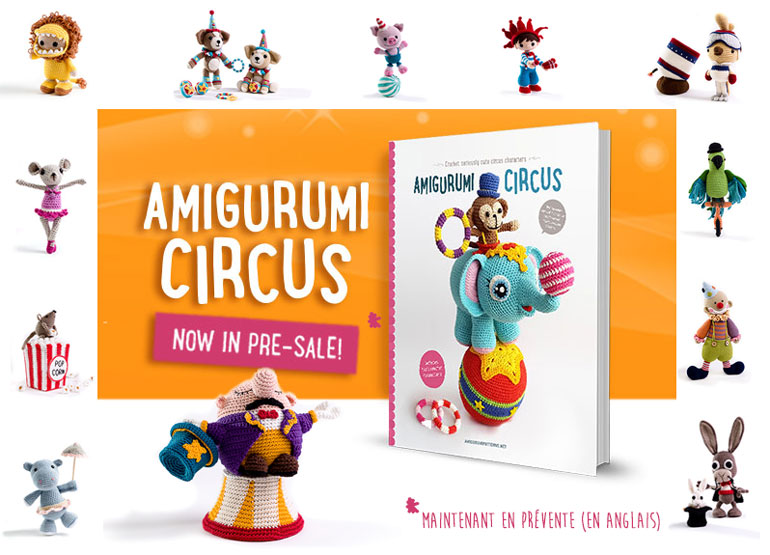 Do you remember? Back in December I introduced Loyal and Barry whom I had made for an amigurumi contest.
Today, Loyal just joined a new circus : the "amigurumi circus",in which he made 12 new friends, created by amazing crochet designers that you probably already know ! 
*Hanna the Hippo*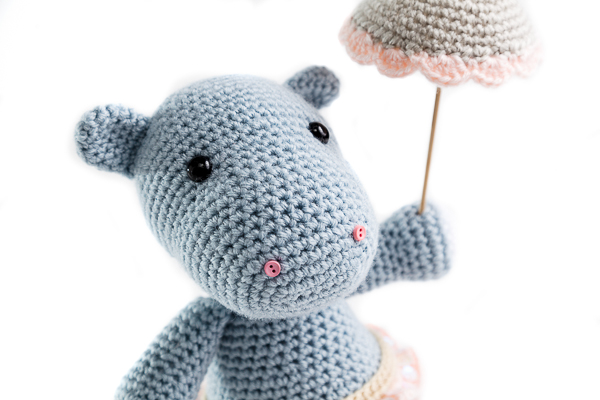 *Leo the Brave*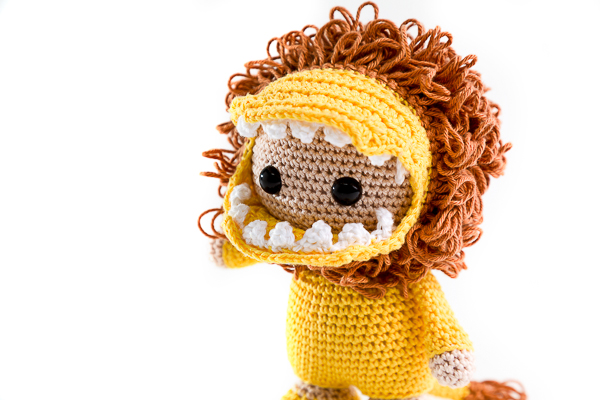 *Mike the magician*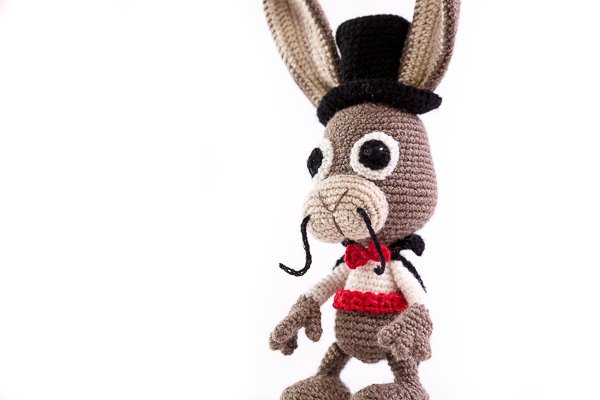 *Trudy, Trixie and Trisha, the Trapeze Triplets*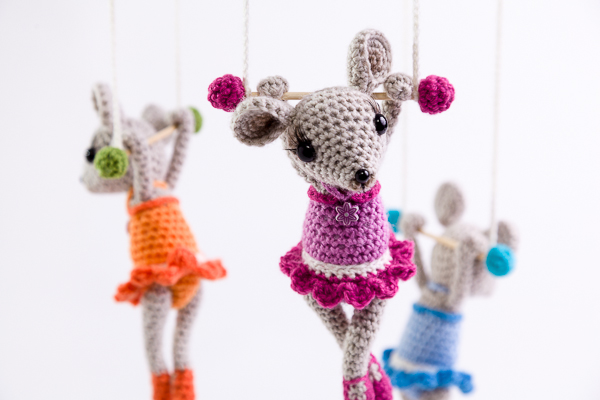 *Chatterbox the clown*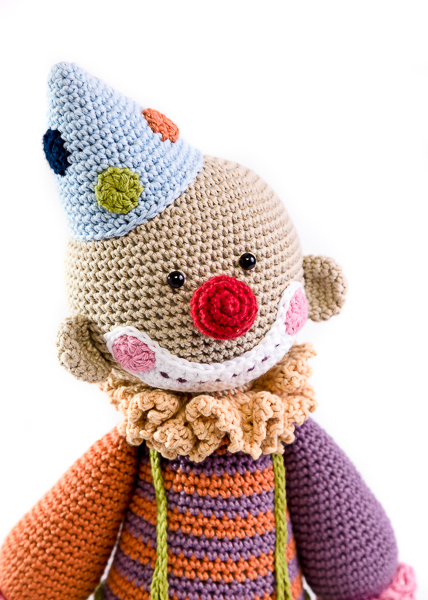 *Diggory and Dave the dancing dogs*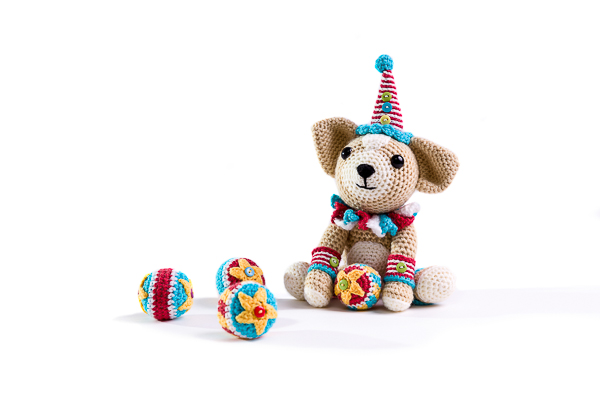 *Hubbert the circus pig*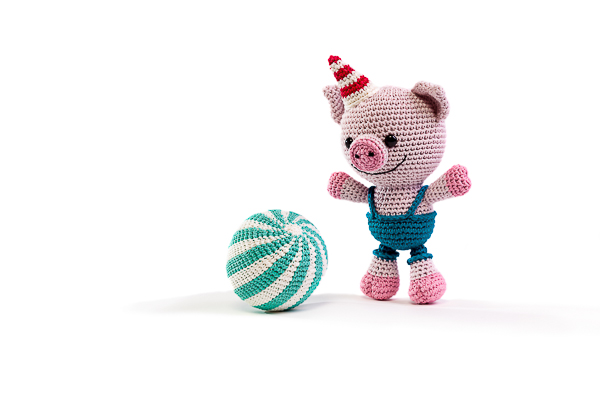 *Carlo the Parrot*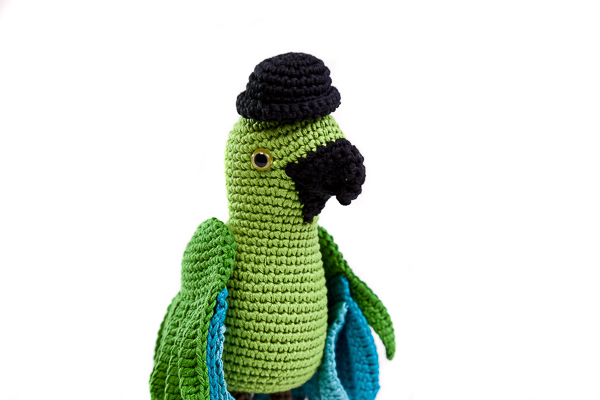 *Choppy the Clumsy Juggler*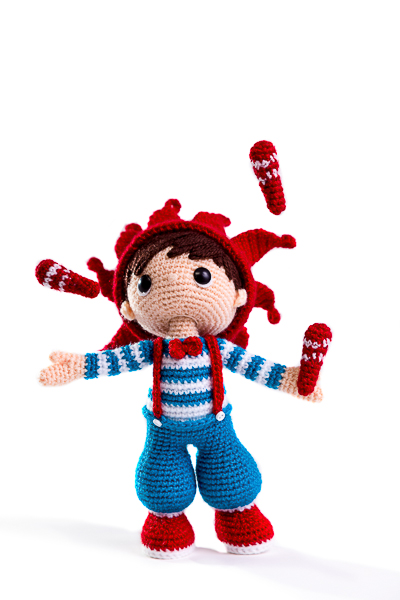 *Lola the little Elephant and Timi the Agile Monkey*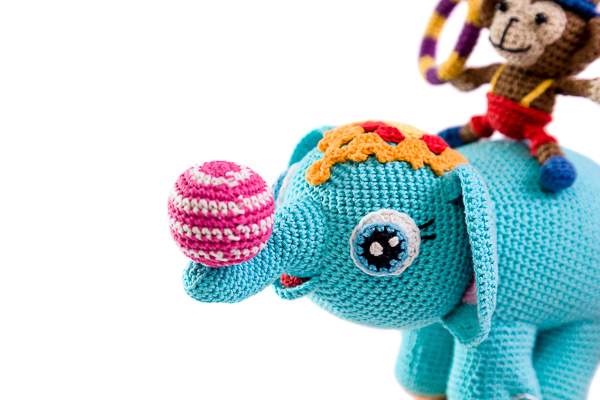 *Boomer the cannonball bird*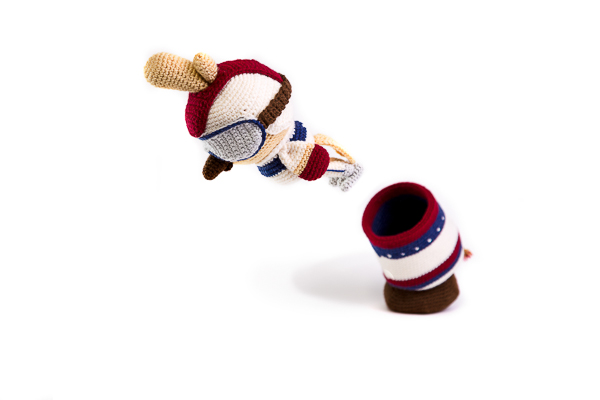 *Steno the Stilt Walker*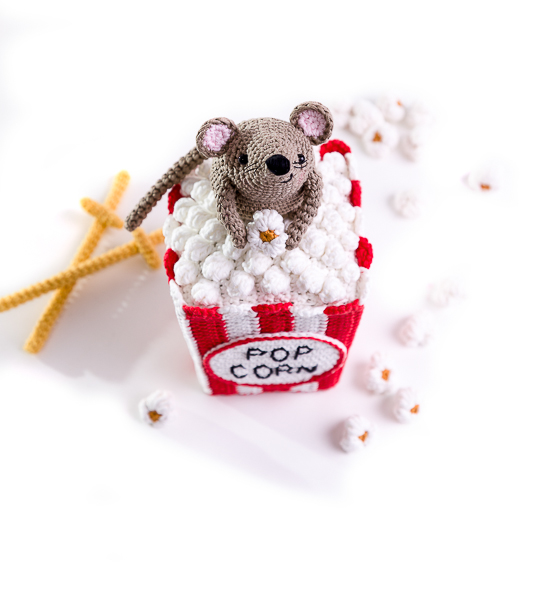 11 designers, 13 patterns for beginners and advanced crocheters ! 
It was a real pleasure to contribute to this book, and I'm really happy to announce that it's already available for purchase in pre-sale ! Plus, you'll get a copy of the book in pdf so that you can start to crochet right away, while waiting for the mailman to deliver the paperback to your door!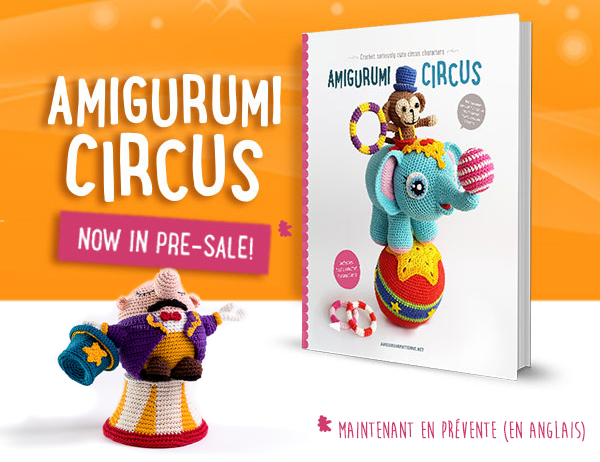 And I'd really like to thank Joke from amigurumipatterns.net whom it has been a real pleasure to work with, as well as YOU, who voted for Loyal and Barry in December ! :p
Thank you and see you soon !