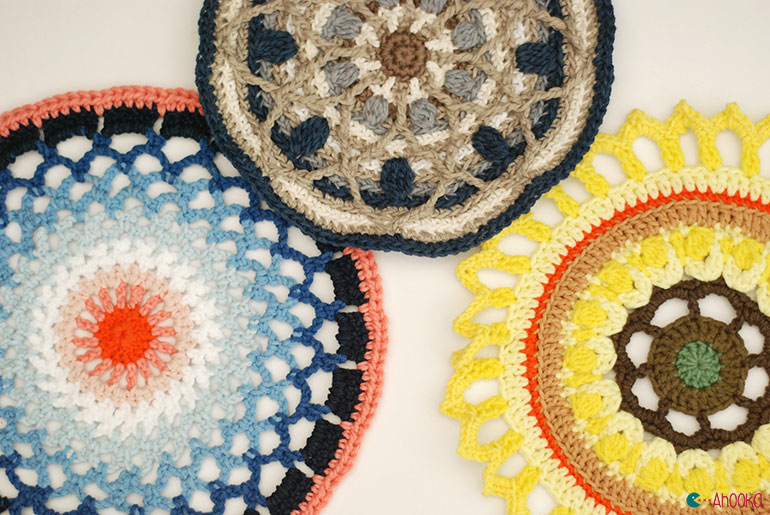 As many of you, I was extremly saddened by the loss of our fellow crocheter Wink (you can read her sister's word about it here if you haven't yet). So, even if I'd never made a mandala before, nor even ever planned to, when Kathryn from Crochet Concupiscence launched the #MandalasForMarinke project, I thought now was the time. 
I loved to crochet them, it's very relaxing and not boring at all… Even if the heart hurts a little when you think about the reason why you're crocheting them… 
At first, I tried a free pattern designed by Wink and published on Tuts+ , it was a nice start as everything is very well explained.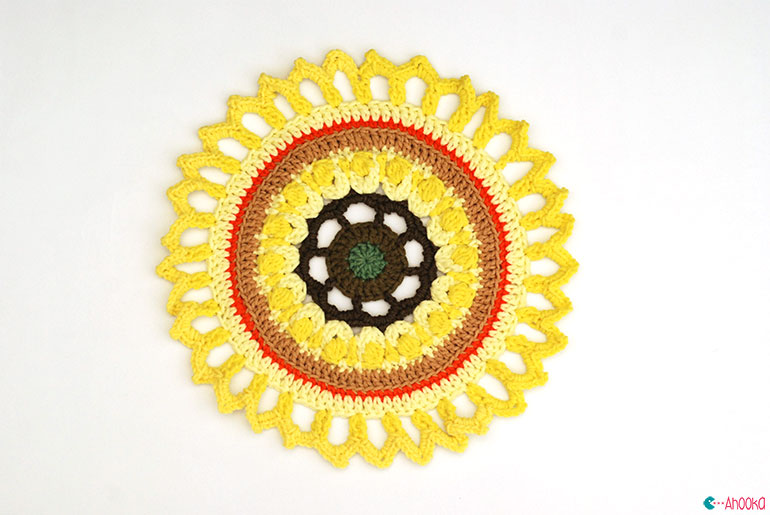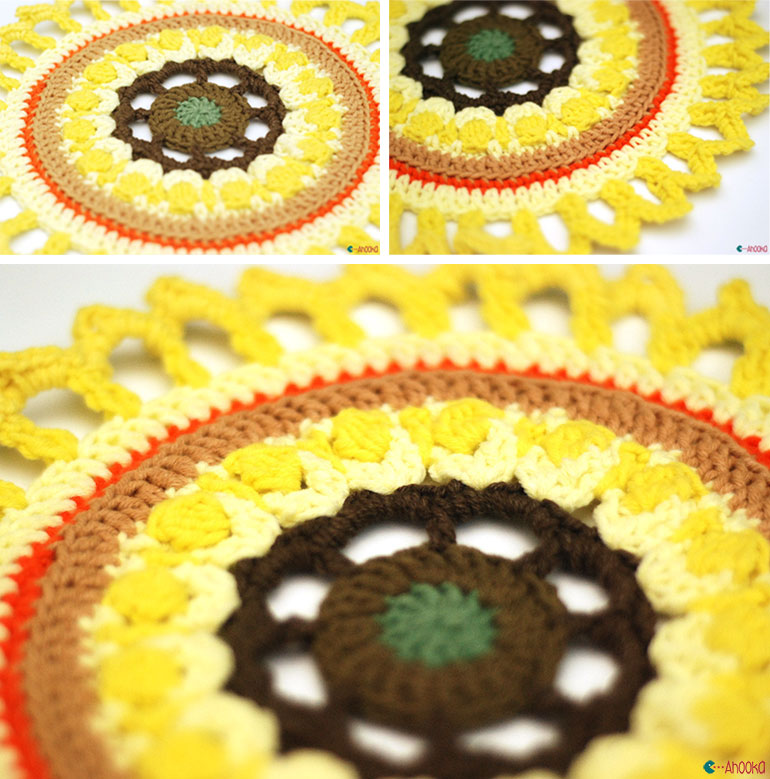 Then, I spent 3 little dollars for another pattern by Wink, available on Ravelry. I loved it but it would need a good blocking to be nicely round.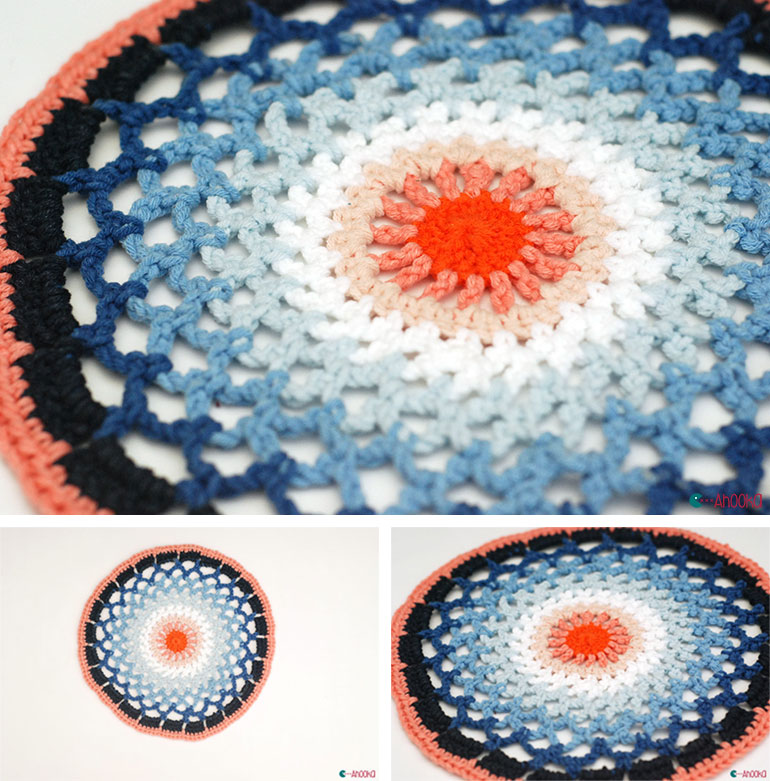 As things always come in threes, I also bought a pattern from LillaBjörn Crochet on Ravelry, and only used the center of it.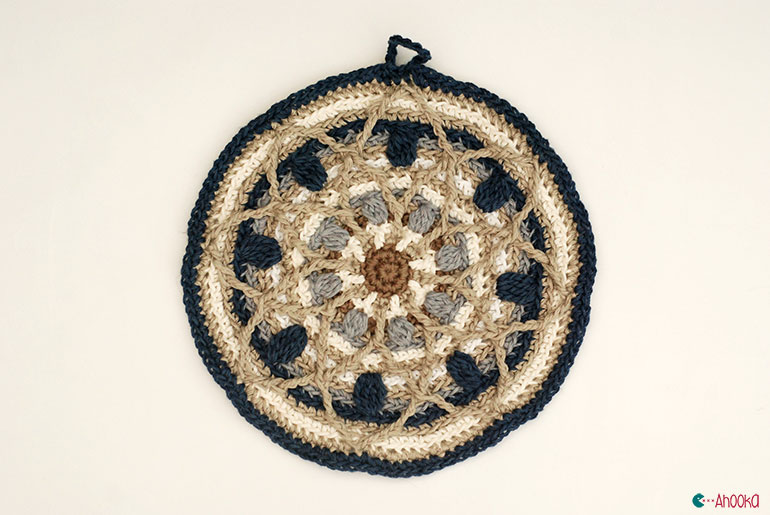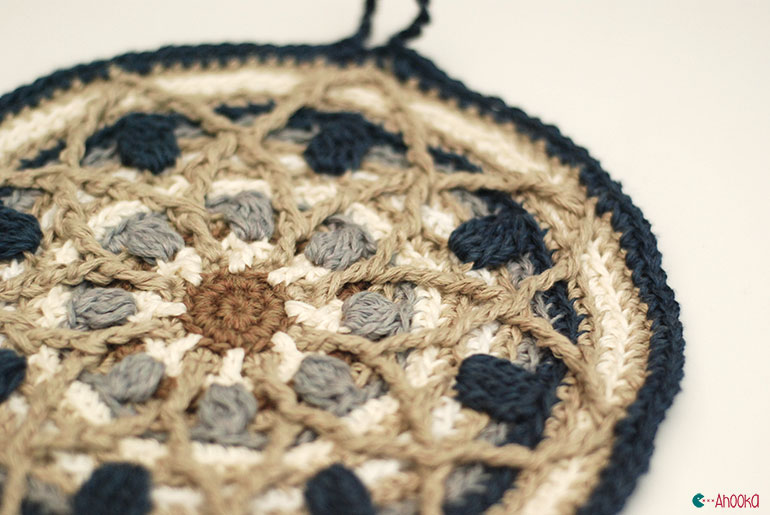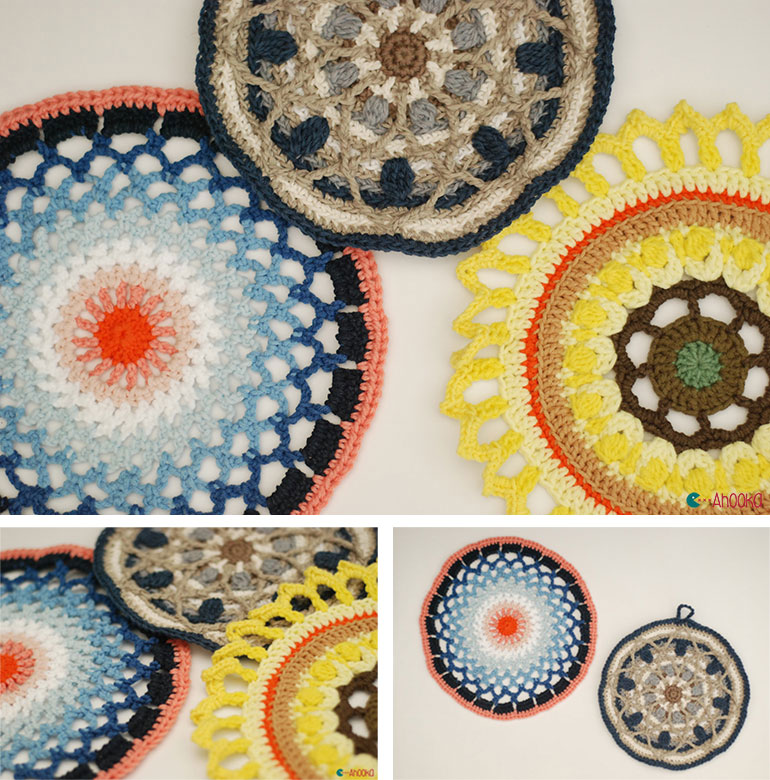 The sunflower one is now under a cactus, the orange and blue one is going to join all the others in United States for the #MandalasforMarinke project and the last one I made a dreamcatcher with.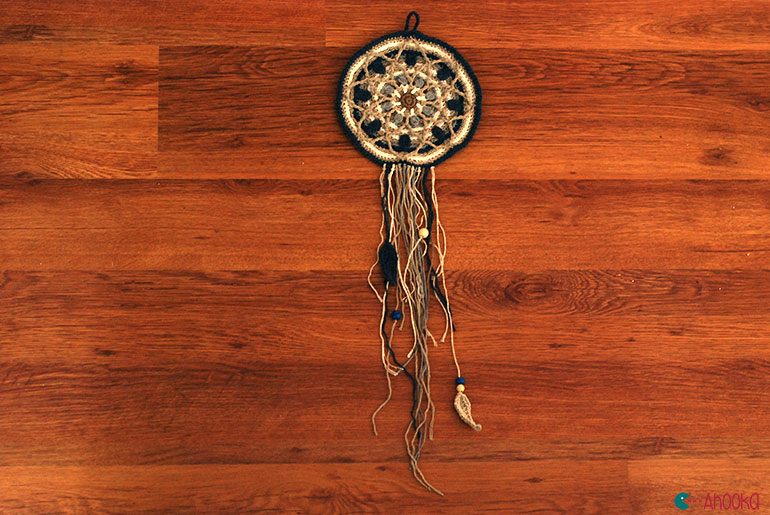 The "how to" article is already written and will be published in 2 weeks while I'll be visiting my family in Belgium. 
Meanwhile, if you'd like to say goodbye to a great crochet designer and a colorful mind, you can join the project by sending your mandala to Crochet Concupiscence.
And if you just want to try mandalas, here is a pinterest board I made with the patterns I liked, free or not. 
Follow Ahooka's board crochet mandala patterns on Pinterest.