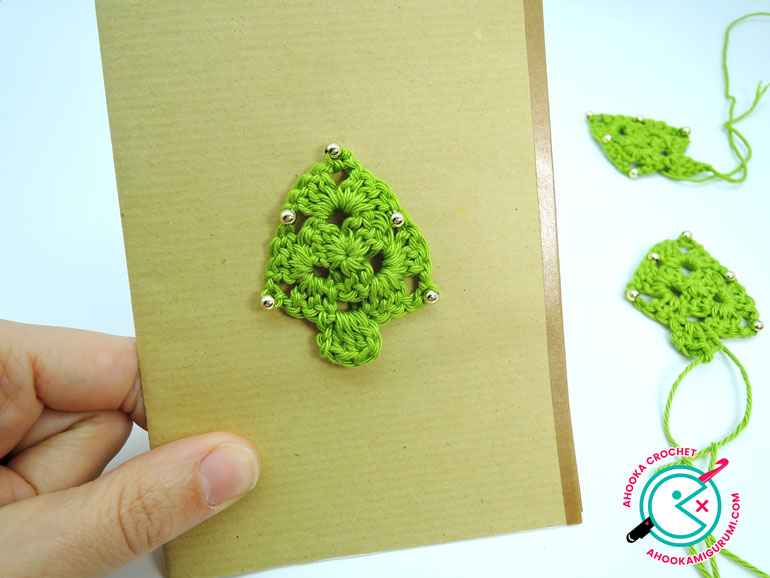 Ok, I have to admit I'm probably the best at doing things at the last minute :D But hey, better late than never, right? So, 2 days ago, I started to make some Christmas cards. I really liked how they came out and thought that I could make a tutorial for those little crochet trees. So, yesterday, I started to to do that, and thought that a video would be even more handy… Then, I thought that it would be the good time to challenge myself and record myselft on this video (oh my, why?). So, here I am, 5 days before Christmas, doing all those things that weren't planned at all (and procrastinating all the other things, that were actually planned :D)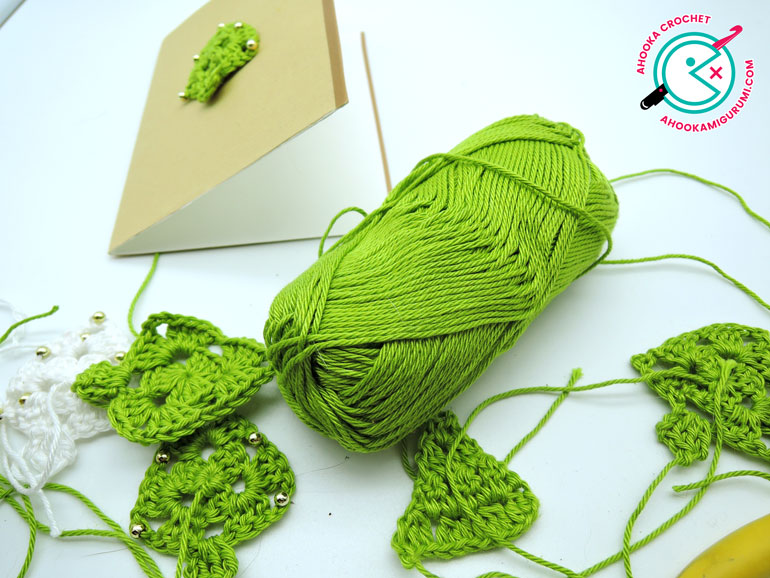 The good news is that these little Christmas trees take less than 10 minutes to make ! And they can be used to decorate Christmas cards, gift cards or even your Christmas table !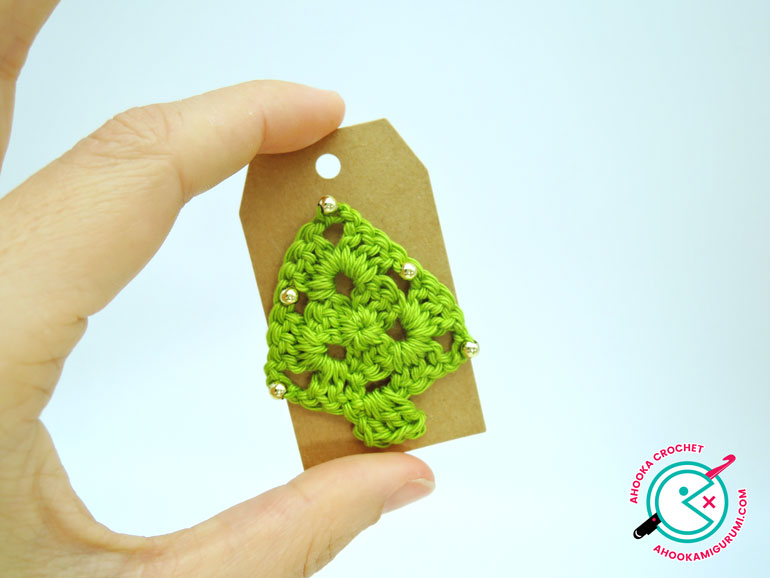 Material :
Sport weight yarn
a 2.5 mm hook (C)
(Optionall) 5 small beads
A needle that fits in those beads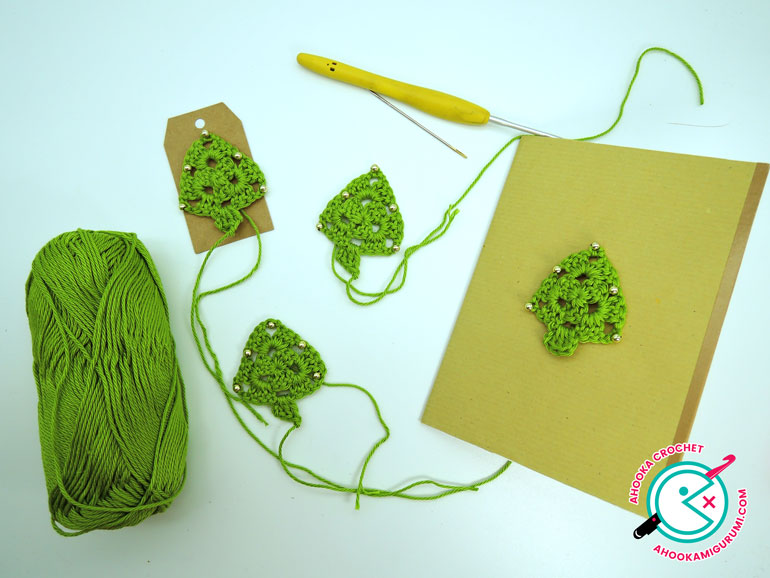 Abreviations (US terms) :
ch: chain
dc: double crochet
slst: slip stitch
Written instructions :
Thread the 5 beads on your working yarn with your needle.
Make a magic circle and chain 5.
Make 3dc in the ring, ch3, 3dc, ch3, 3dc. Pull the ring tight and close the triangle with a slst in the 2nd ch you've made at the very beginning of the round.
Ch2.
Make 3dc in the ch3-space of the previous round.
Ch1, bring a bead close to your hook, and ch1 just after the bead, ch1 (3 chains in total).
Make 3 other dc in the same ch3-space.
Bring another bead close to your hook and ch1.
Repeat the instructions from round 5 to 8 in next ch-3 space : (dc3, ch3 with a bead on the second ch, dc3), ch1 with a bead.
And one more time in the last ch3-space : (dc3, ch3 with a bead on the second ch, dc3)
Ch1 (without bead) and close the round with a slst in the 2nd chain made at the beginning of this round.
Ch2, turn your work and make 3dc in the ch-1 space of previous round.
Fasten of and secure the yarn, then cut it short or use it to attach your tree to a postcard or a gift card !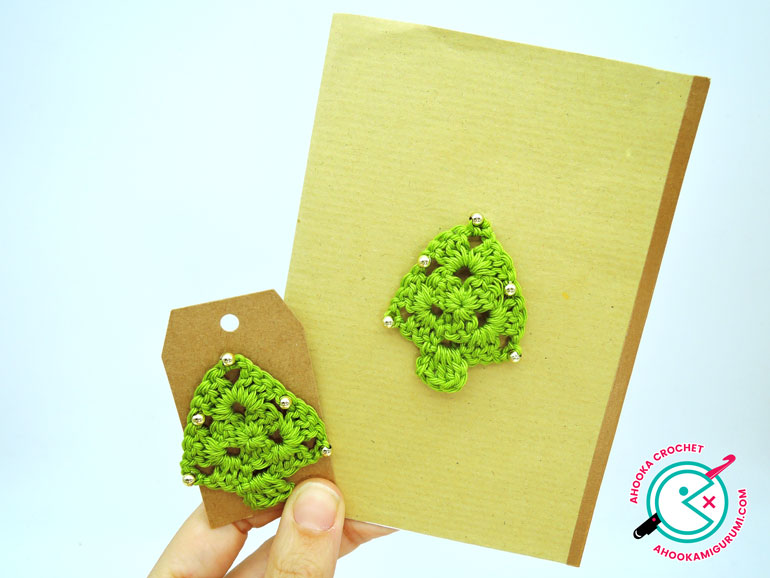 Video tutorial :
The video is in French and I'm sorry I didn't have time to subtitle it yet, but I believe you can follow it with the written instructions above !
And that's it ! I hope that you'll enjoy this last minute tutorial and I wish you great Holidays, full of joy and love, to you and all your family !