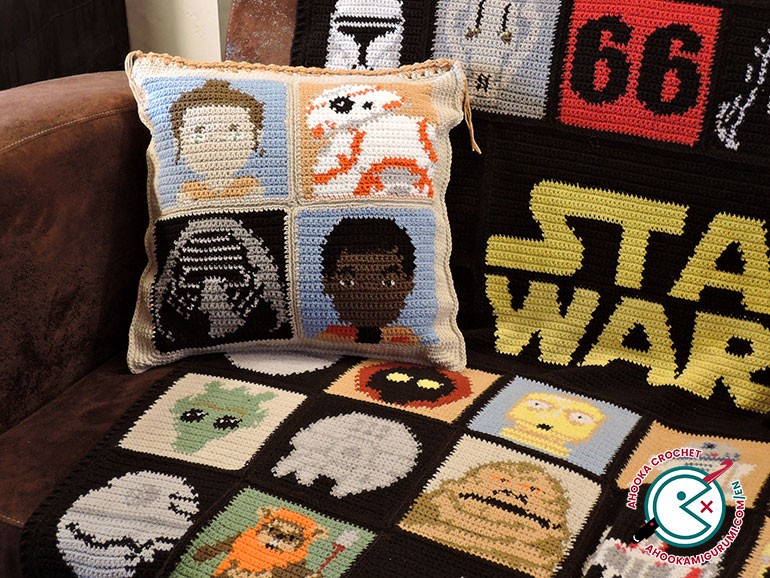 I did it again… A bit less than a year after the Star Wars grapghan, here is its matching cushion cover with the new movie characters ! 
I don't usually like making afghans because it's too long to make, but this one was an exception ! Oh, and not only because it's Star Wars related, but also because all the squares made separately were fun little projects that kept me going. 
But hey, I'm not crazy enough to be making another one ! I had my share with those 150 hours, thank you :D 
And the problem with that blanket is that, everyone wants one ! Unfortunately, I'm not Shiva (what a dream) and it isn't possible to please everybody.
So I came up with this idea of making cushions. This way, I get to pick 4 or 8 squares with the favorite characters of the person I make it for, I crochet it in 3 days, than I can make another one !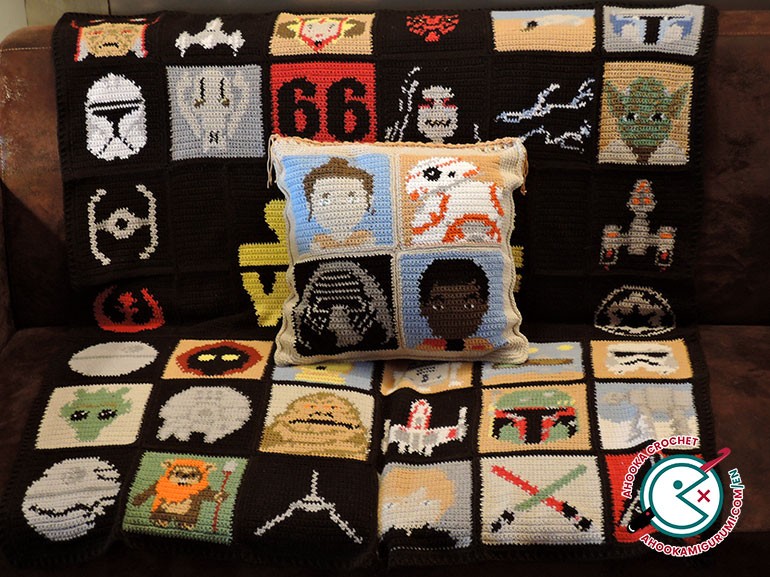 While I was at it, I made new graphs for the new characters of the Force Awakens ! Rey, Finn, BB8 and Kylo Ren (with his mask ON, pretty please !).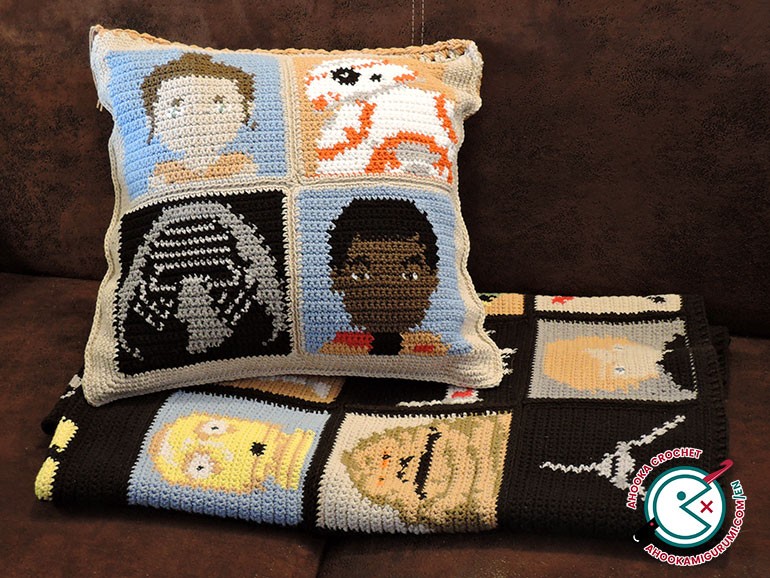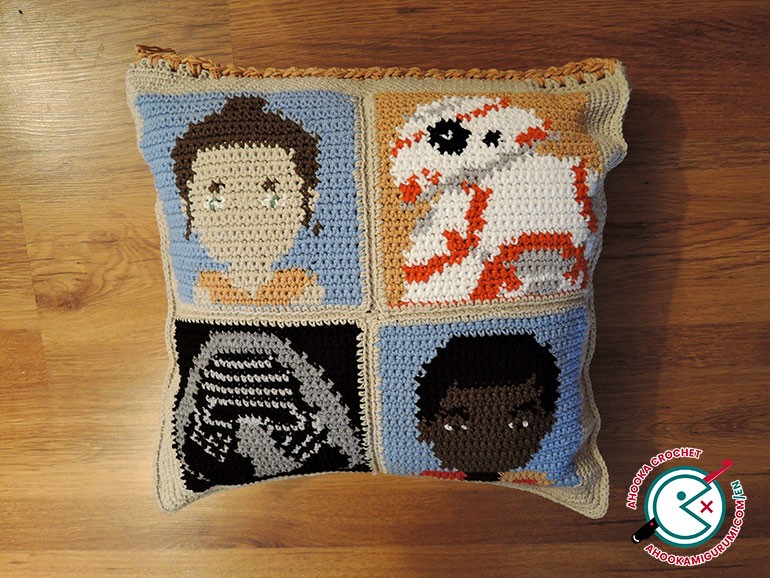 I made a pattern for the cushion, which includes those 4 new graphs. You can either choose to make the cushion with those or with some of the graphgan squares, available for free here. The pattern includes instructions on how to read the graphs, block the squares, assemble the cushion and make a removable closure to be able to wash it. 
Even though I wouldn't recommend it to a beginner (because there is way too much color changes), I included many helpful resources (including a making of video) to make it as flawless as possible.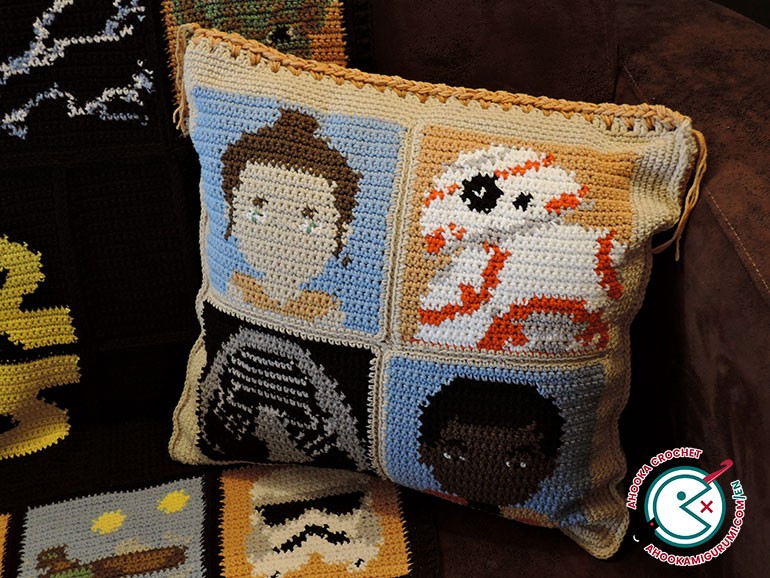 I'll also be making a square live on Twitch from 4:30 to 7:30 pm (CET) upon the new CCC (cyber crochet circle). I'll mainly be speaking French, but feel free to stop by and ask questions I'll totally answer in English too ! 
In the meantime, here is a small video on how to make small center pull ball of yarn by hand :)
See you soon !