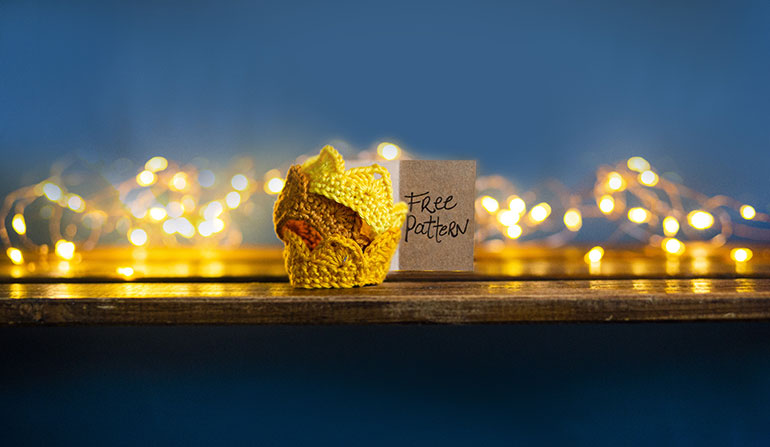 How about we start this year with a tiny, easy pattern? In France and some other countries, we celebrate the epiphany by eating the "Kings' cake" in which there is a hidden bean. The one who runs into the bean while eating the cake becomes the king or the queen of the day and gets to wear a paper crown all day long. That's where I got the inspiration to make this tiny crochet crown, but it would be the perfect size for a lot of your amigurumis too (and for you too of course, see how NOT ridiculous at all it is at the end of this article… :p)
Skill level: Beginner. You'll need to know how to make a chain, a single crochet and a double crochet, that's it !
Approx. size: 2 inches
Material: Cotton yarn (ie : Scheepjes Catona) with a 2.5mm hook (C) and a tapestry needle
Abreviations (US terms):
ch : chain
sc : single crochet
st : stitch
dc : double crochet
Pattern:
R1 : ch31, sc1 in the 2nd ch from hook and in the next 29 st (30). Ch1, turn
R2 : sc in each st (30). Turn without chaining. 
R3 : (Skip 2 st, dc4 in next st, ch3, dc4 in same st as the previous ones, skip 2st, sc1 in next st). Repeat 5 times. 

Fasten of leaving a long tail for sewing and sew both sides together. Weave in the ends. 

And, you're done !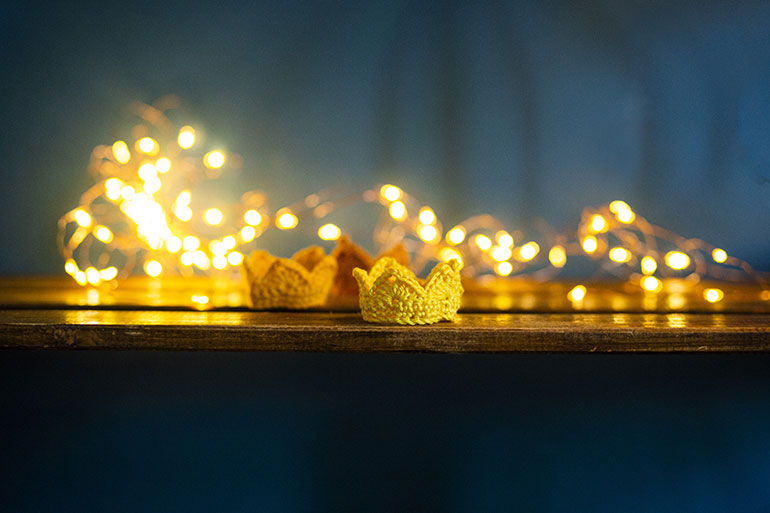 You didn't need this to be a beautiful queen (or king !) but you have to admit this looks so freakin' good ! :D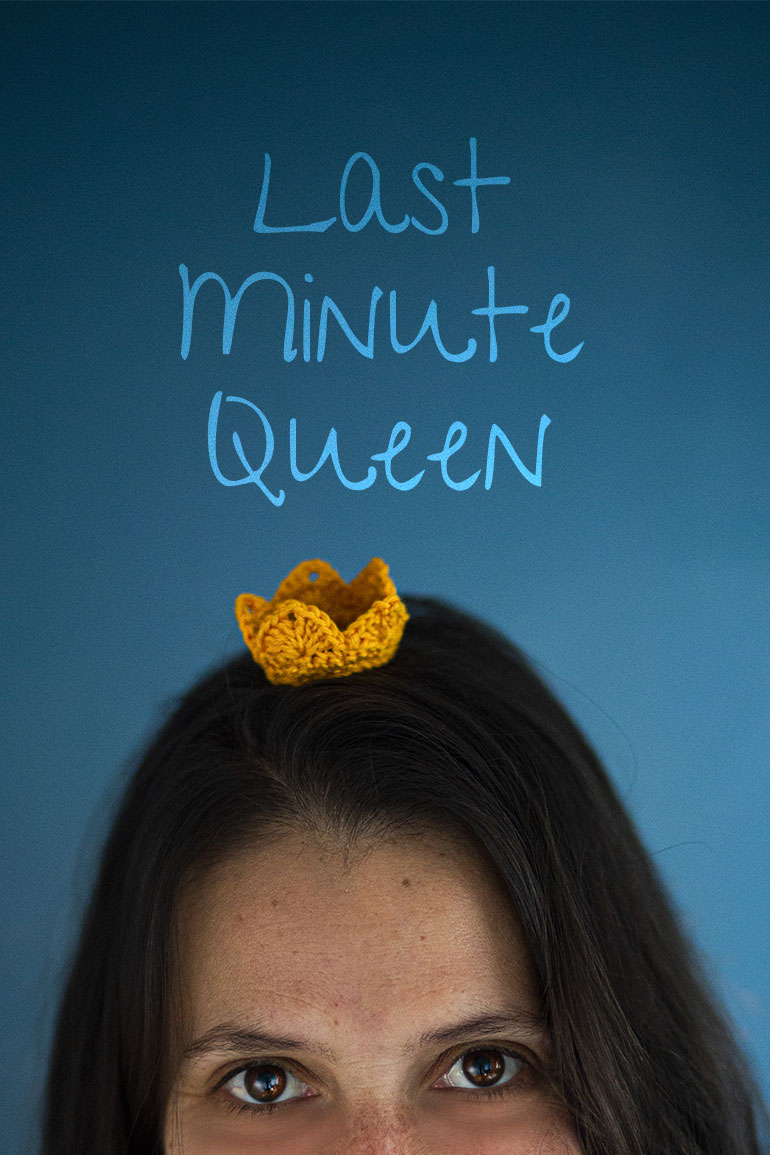 That being said, I wish you a wonderful 2022, full of joy, Love, and crochet of course ! :)
See you soon !
Ophelie Aka AhookA