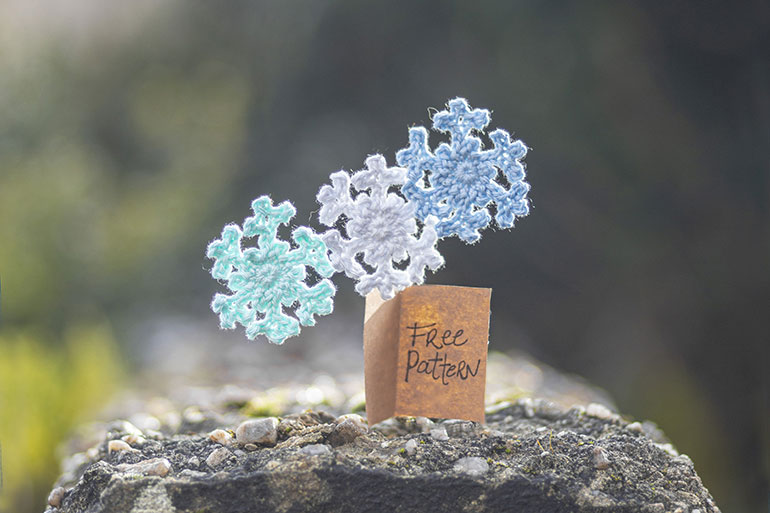 What about a second free pattern, are you in? :) This time, I made these little snowflakes that can be crocheted in no time to invite winter in our warm homes !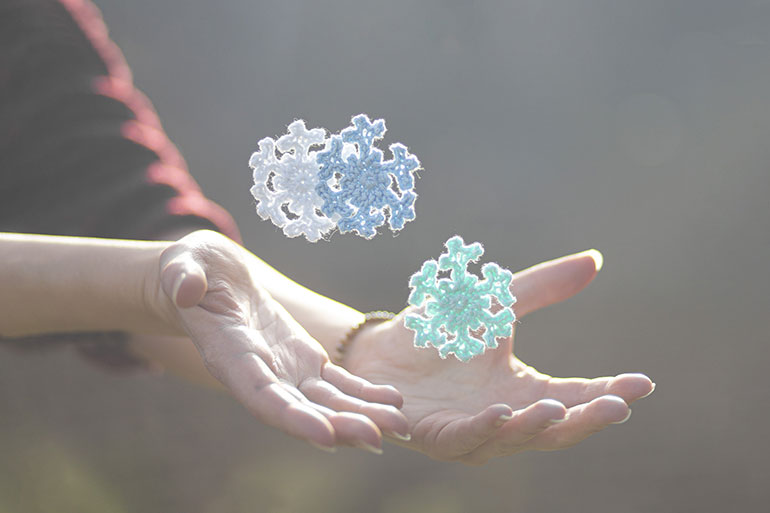 Skill level : Beginner. You'll need to know how to single crochet, slip stitch, chain, and that's it !
Approx size : 5cm (2 inches)
Material: Cotton yarn (ie : Scheepjes Catona) with a 2.5mm hook (C) and a tapestry needle
Abreviations (US terms):
ch : chain
sc : single crochet
st : stitch
slst: slip stitch
Pattern :
Step 1 : Make a magic circle (or, if you're a beginner and don't know how to make it yet, you can ch 2 instead) 
Step 2 : sc12 in your magic circle (or in the 2nd chain from hook if you chose that method). Close the circle with a slst (pictures1-2).
Step 3 : ch7, slst in the 3rd st from hook and in the next one (pictures 3-4).

Step 4 : ch3, slst in 3rd st from hook (picture 5).
Step 5 : ch4, slst in third chain from hook and in the next one, then in the 3 chains left on the branch (picture 6).
Step 6 : slst in the next st of the circle, ch3, slst in the third chain from hook, slst in the next st of the circle (pictures 7-8).

Repeat steps 3 to 6 five more times. Fasten off and weave in the ends.
And that's it !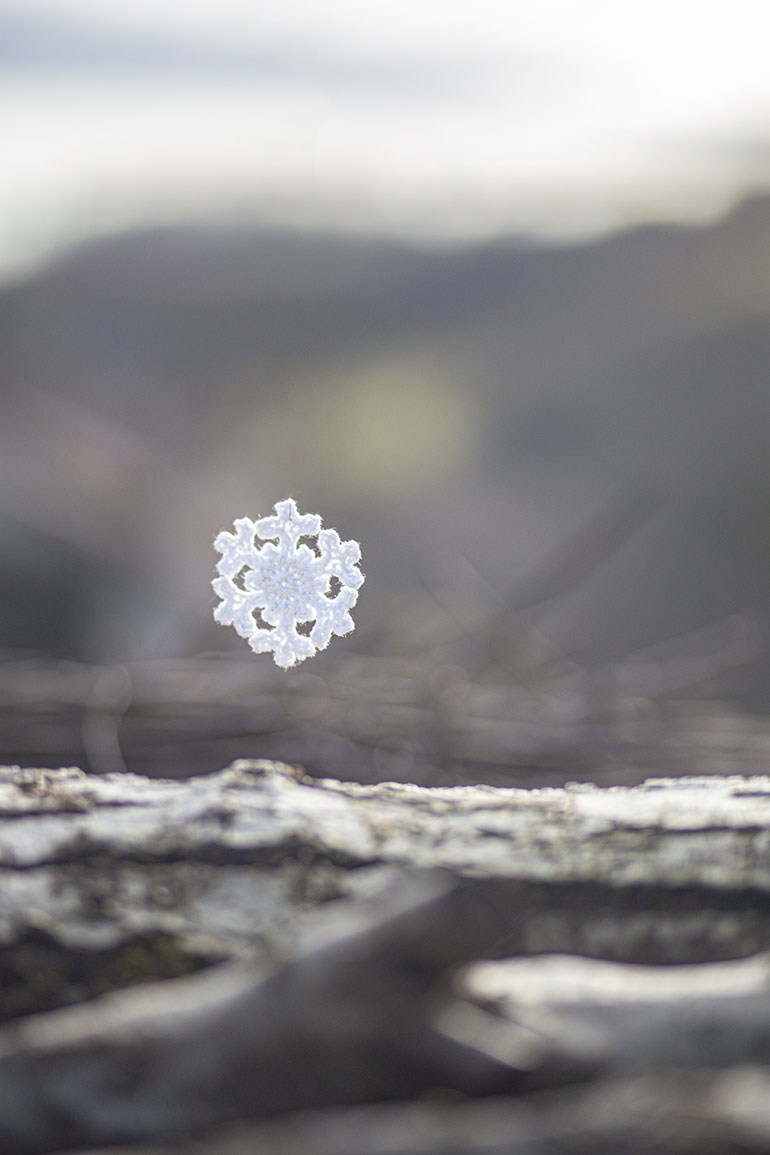 And because it might become addictive, here are some other free snowflake patterns !
Wishing you a snowy yet warm winter :p
See you soon !
Ophélie Alias AhookA