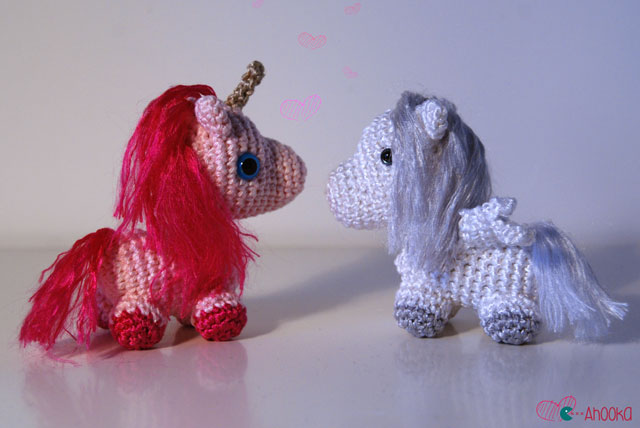 When my niece came to my place and saw Tinycorn, the tiny rainbow unicorn, she made me promise to make one for her birthday : "A pink one ! And also, a pegasus!" she said.
Born on Valentine's day, those two liked each other right away! :)
In order to become a pegasus, Tinycorn has lost her horn and grew some wings.