Last week, I told you that Ghosty, the classy little ghost had a big brother : BiGhosty, the plushy (probably Casper's distant cousin).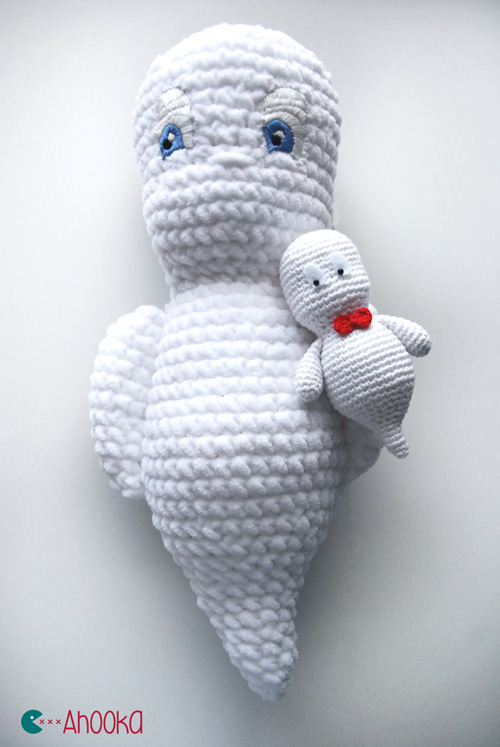 Basically made with the exact same pattern, I still had to make some alterations so it would be more suitable for little children. 
1. The yarn
I could have use cotton too. But if you know a yarn like Katia Bambi, you know why I went with this 100% polyamid yarn, with a chenille texture. It's so SOFT.It was just like crocheting a cloud ! If you don't have any Katia Bambi in your local stores, here are some similar yarn I found on ravelry :
– Flutterby chunky (James C Brett)
– Velvetspun (Lion Brand)
– Lion sued solid (Lion Brand)
I'm aware those last 2 are discontinued, but I hope you'll know better what to look for with those examples.
2. The arms
As I'm not a big fan of moving pieces for plushies, I've decided to sew the arms on the body from top to bottom. Therefore, I've turned the arms upside down : Ghosty's shoulders are now Bighosty's hands.  
3. Eyes
The biggest change I made were the eyes. As BiGhosty measures 30 cm (12 inches) I wanted his eyes to be more detailed. And I couldn't just glue some felt on as I would usually, nor embroider them directly on to the plush (because the yarn I used is so big, you cant' make any details). So, I've decided to put into practice a tutorial I had kept on a Pinterest board for quiet a long time now, made by Esorilla on Deviantart.  You have to draw your pattern on felt, then you embroider it with straight stitches. When you're done, you cut it out leaving a very thin border. Then, you sew this applique on your plush !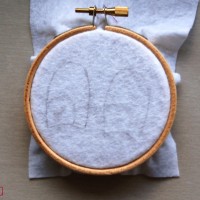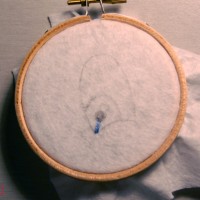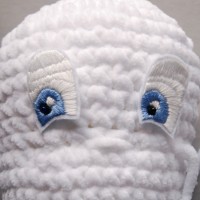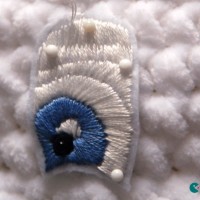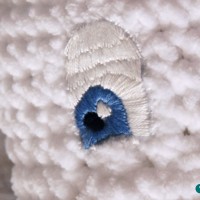 I'm very happy with the result, even if I could have made those stitches more even !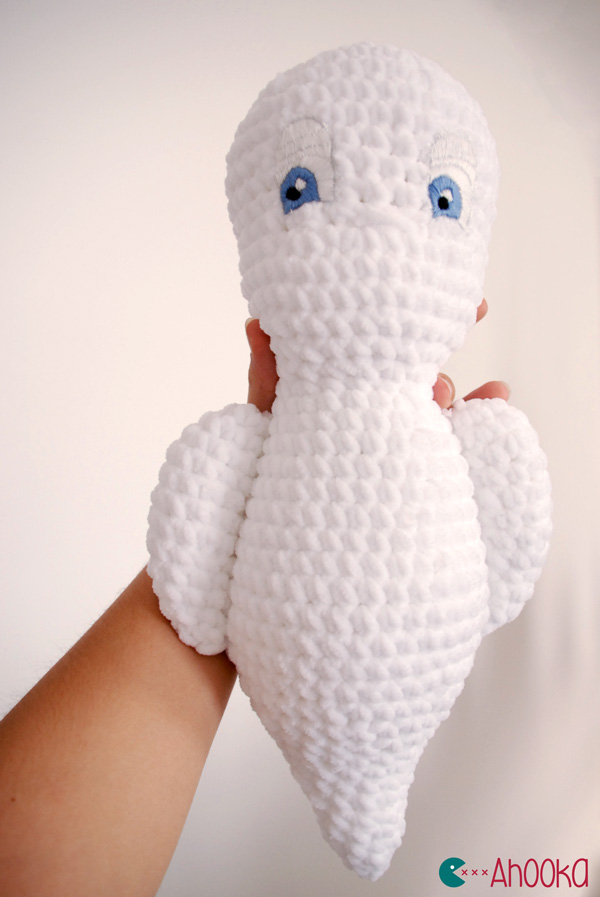 I will surely use this technique again ! 
What about you? Would you consider giving it a try ?