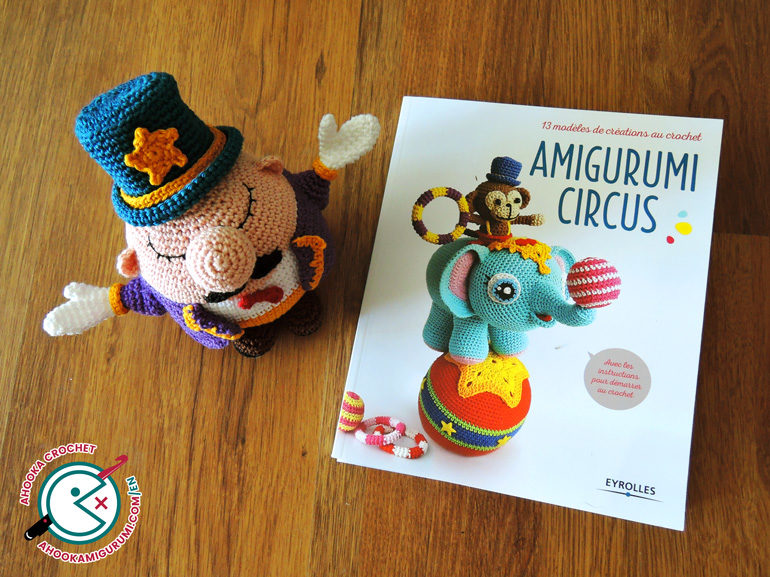 Do you remember Loyal? It was one year and a half ago… One year and a half ! Oh my ! I can't believe it ! If you were already around, you met him in this article. I had just made him for the annual amigurumipatterns.net contest, and a few month later, he joined 12 other patterns in the amigurumi circus book ! I was so happy, and this has been such a great experience.
This month, the book was also translated in French and German too !
But if you'd like to have Loyal's pattern alone, it is also available directly on my website, right here ! :) 
As I wasn't limited by the number of pages as in a book, I added some pictures as well as video tutorials, plus the usual ticking boxes next to each rows !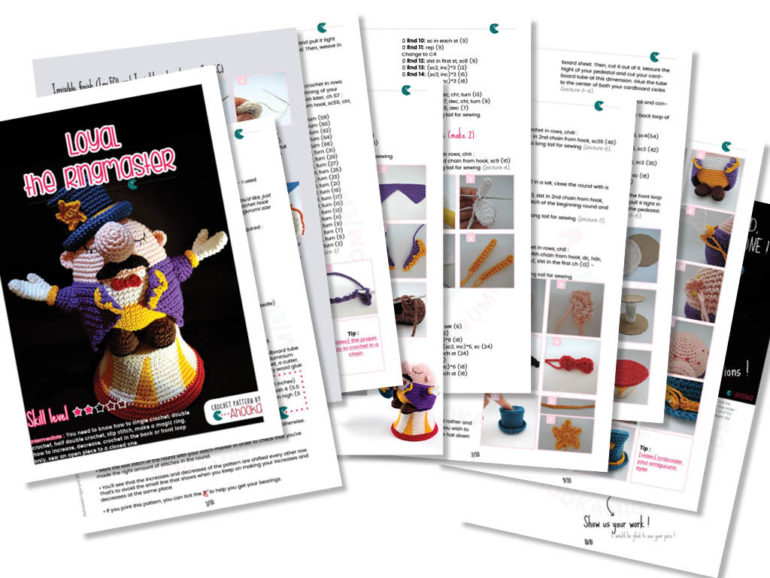 I hope you'll enjoy it ! :)
 See you soon !