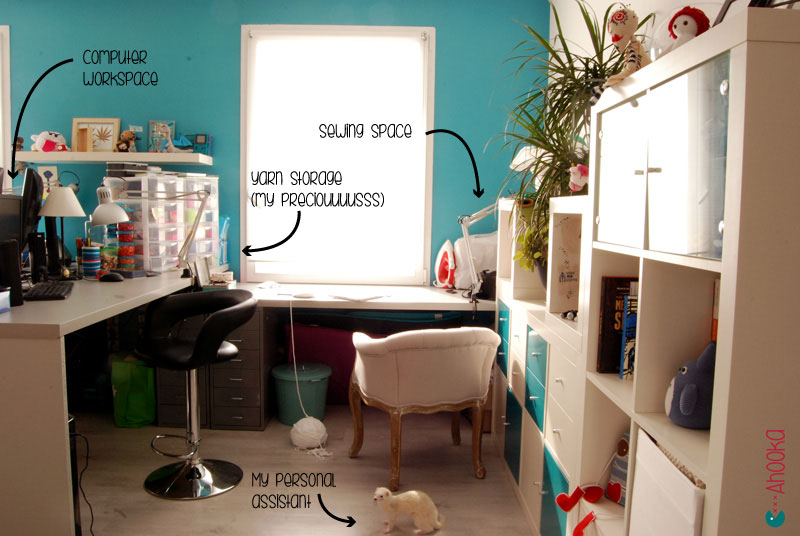 The one thing I love is spying on other people craft rooms, "stealing" their organisation ideas, getting inspired by their atmosphere. That's why I've decided to show you mine too ! 
When I was studying graphic design in Toulouse (France), I lived for 2 years in a 17 square meters flat (20 square yards). Now that I live in the country, that's the space I have, for my craft room alone ! I couldn't be happier !
As you can see in my pinterest pinboard, I like organisation. Yet, I don't like when it's too uncluttered. I like when there is something going on everywhere, when it's colorful, when there is tons of little corners where you can hide your little treasuries. 
Follow Ahooka's board creative workspace on Pinterest.
No need to tell you that I am in my new workspace like a duck to water, like a pig in shit, like a butterfly in its cocoon, like a jawa in the desert… 
Would you mind a quick tour?
The shelf from a unknown swedish little store…
As you can see, this space is configured to avoid my personal assistant special re-organisation. Indeed, she seems to think my books fit better in the corridor, and my amis behind the couch !
In this picture you'll come across :
A green work in progress (what might that be?), a creeper, Mario, José Jalapeno, Lil' Agnes and Fluffy Unicorn, Tiny rainbow unicorn in crochet and in cross stitch, a Star Wars mausoleum (made up of books, jawas, Darth Frimousse and his lightsabers,…), Voodoo Girl, Rug Doll, my family broken pictures, Scrat, Toothless, fluffy bunnies, Totoro (who should be with the little girl who he belongs to for almost 6 month now, wasn't he afraid to travel alone !),…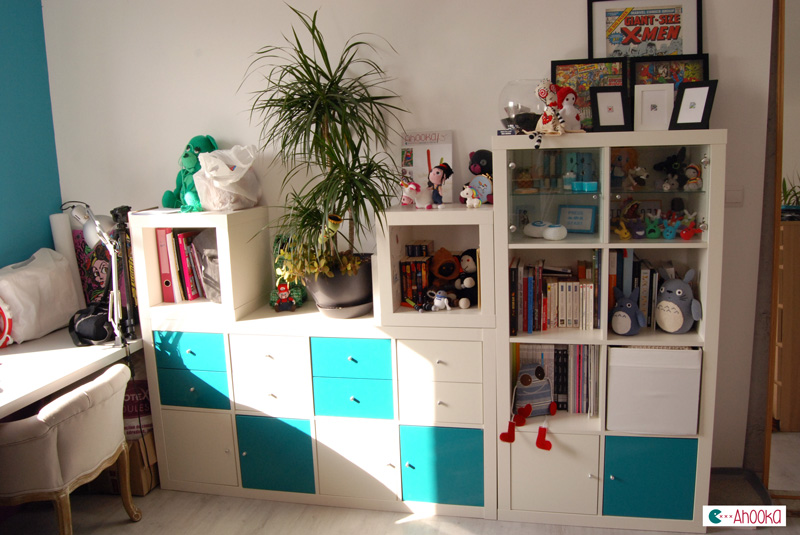 DA computer (with YODA inside !)

In this picture, you'll come across :
An unbreakable cellphone, da computer (with Yoda inside !), 2 paintings I made in a previous life, a pumpkin (Halloween is coming !), a lot of crochet hooks, a lot of yarn, a T-shirt yarn boo, a dragon, a Game Boy,…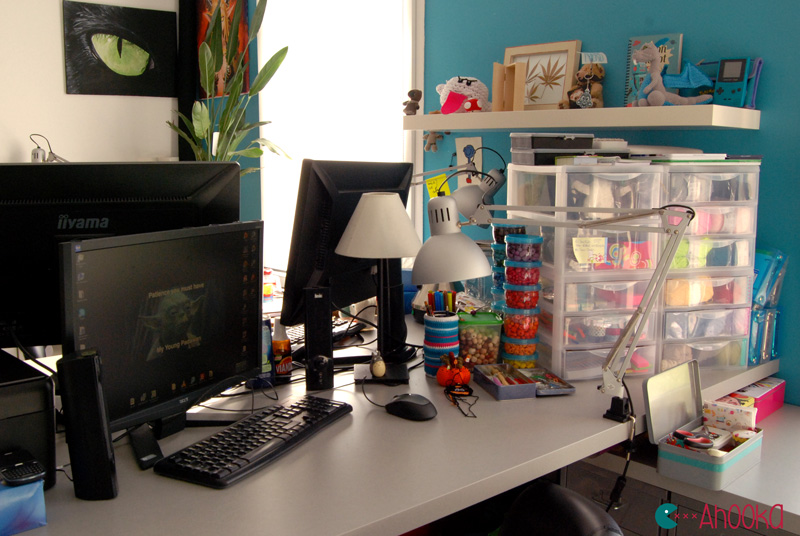 Finally,in this picture, you'll come across…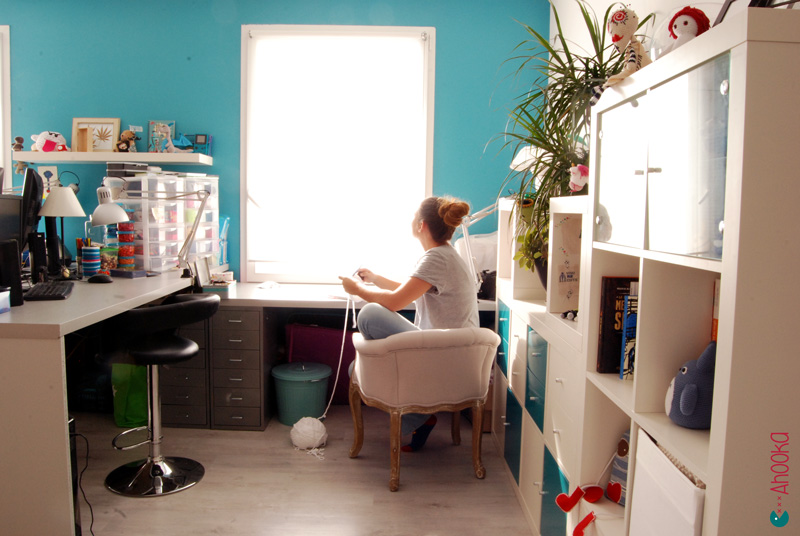 …a duck to water, a pig in shit, a butterfly in its cocoon, a jawa in the desert !
What about you? What does your workspace look like?