Have you read The Melancholy Death of Oyster Boy & Other Stories? It's a  collection of poems written and illustrated by Tim Burton. Even though I've been a bit disappointed by his latest movies (especially Alice in Wonderland and Frankenweenie), I'm fond of Mr Burton's universe and this book, released in 1998, is absolutly magic !
One of my favorite character is Voodoo girl, it quickly became clear to me that I wanted to make her in crochet ! Unfortunatly, I couldn't find any amigurumi pattern on the internet ! So, if I have to thank Lucyravenscar jawas for making me discover amigurumis, I owe Voodoo girl my first ever written pattern ! I have never published it as her "dress" is made out of fabric, and I don't have the skills to write sewing patterns ! However, adapting it in crochet is definitely on my to-do list !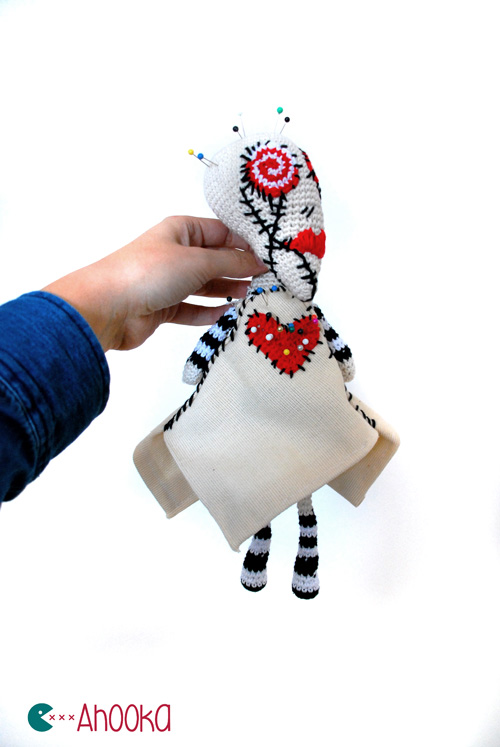 In the mean time, if you'd like to crochet some Tim Burton themed amigurumis, here are 3 patterns I found on the internet, that I 'd really like to make!
1. Frankenweenie by knovak88
2. Mad Hatter's Hat by Maz Kwok
3. Patch doll by Irene Strange
Do you also have a favorite character without any pattern available?