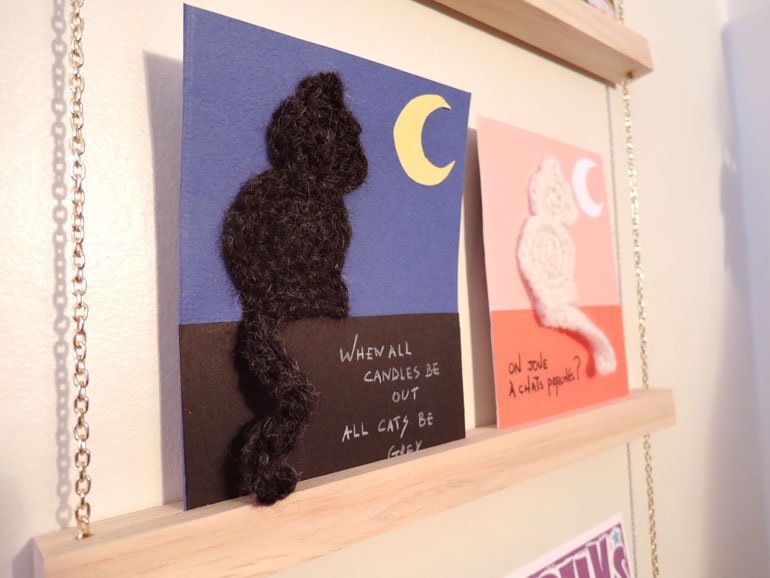 Hey there ! It's been a while since I posted an article here !
I should have been posting this article even sooner but as I said in the previous one, I messed up with my blog and lost everything I did here for 6 months… I guess that will make me learn to double check that everything is saved properly before making any change next time !
Anyway, I spent the last 3 days fixing what I could fix, like bringing back the free eBook and the GameBoy pattern, feel free to tell me if you run into a page or something that doesn't work properly :)
But let's get back to these cute little cats now !
Earlier this month, as I was testing my cat in the moon pattern (which you massively vote for last July, I couldn't thank you enough ! I was so glad that a pattern inspired by my beloved Sati received such a warm welcome) I had the idea to stop just after having made the cat, before making the moon, so that I could use it as it was. I first wanted to sew it on a pillow, but as I didn't have any on hand, I made these cute little postcards instead.
Made with folded color paper, a bit of glue and a pair of scissors, I sew the cat on the postcards with big stitches that I hid with another piece of white paper glued on the inside.
And here is how it looks like !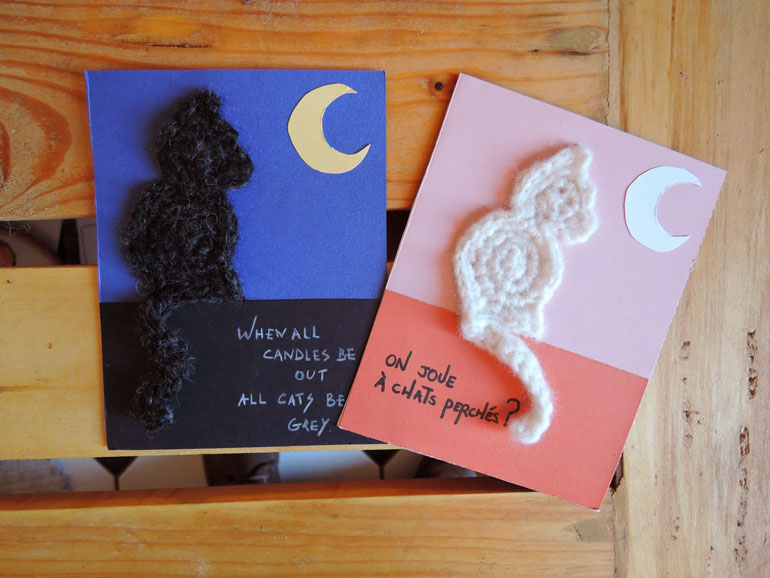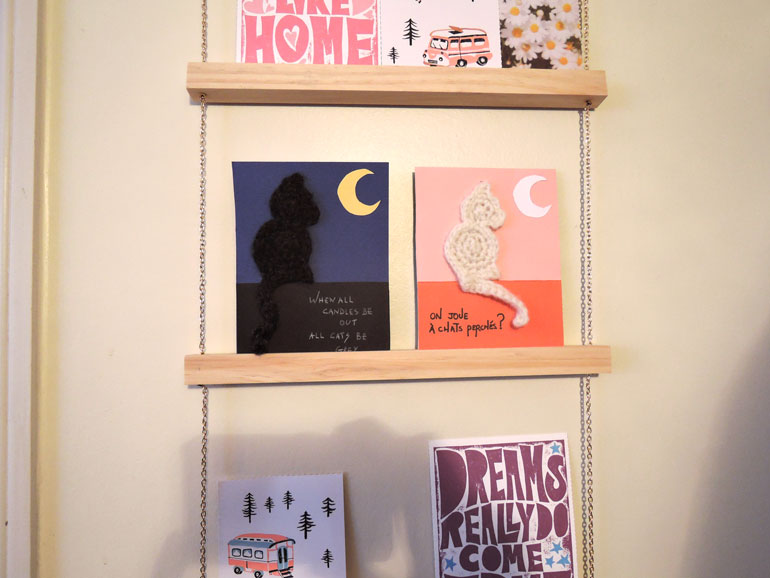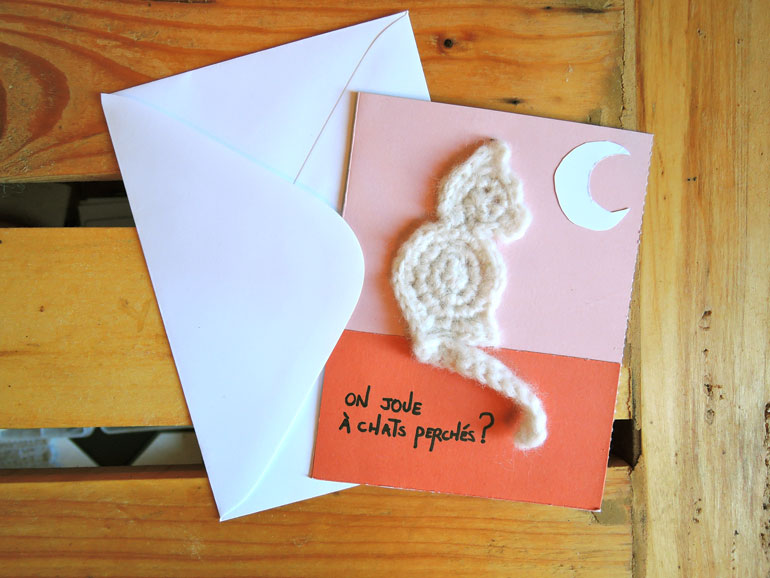 (Can you tell that I'm a postcard addict, but that I never send any? ;) )
See you very soon !
Pattern: "Cat in the moon", 4€ (approx 4.5$)
Add to your ravelry queue